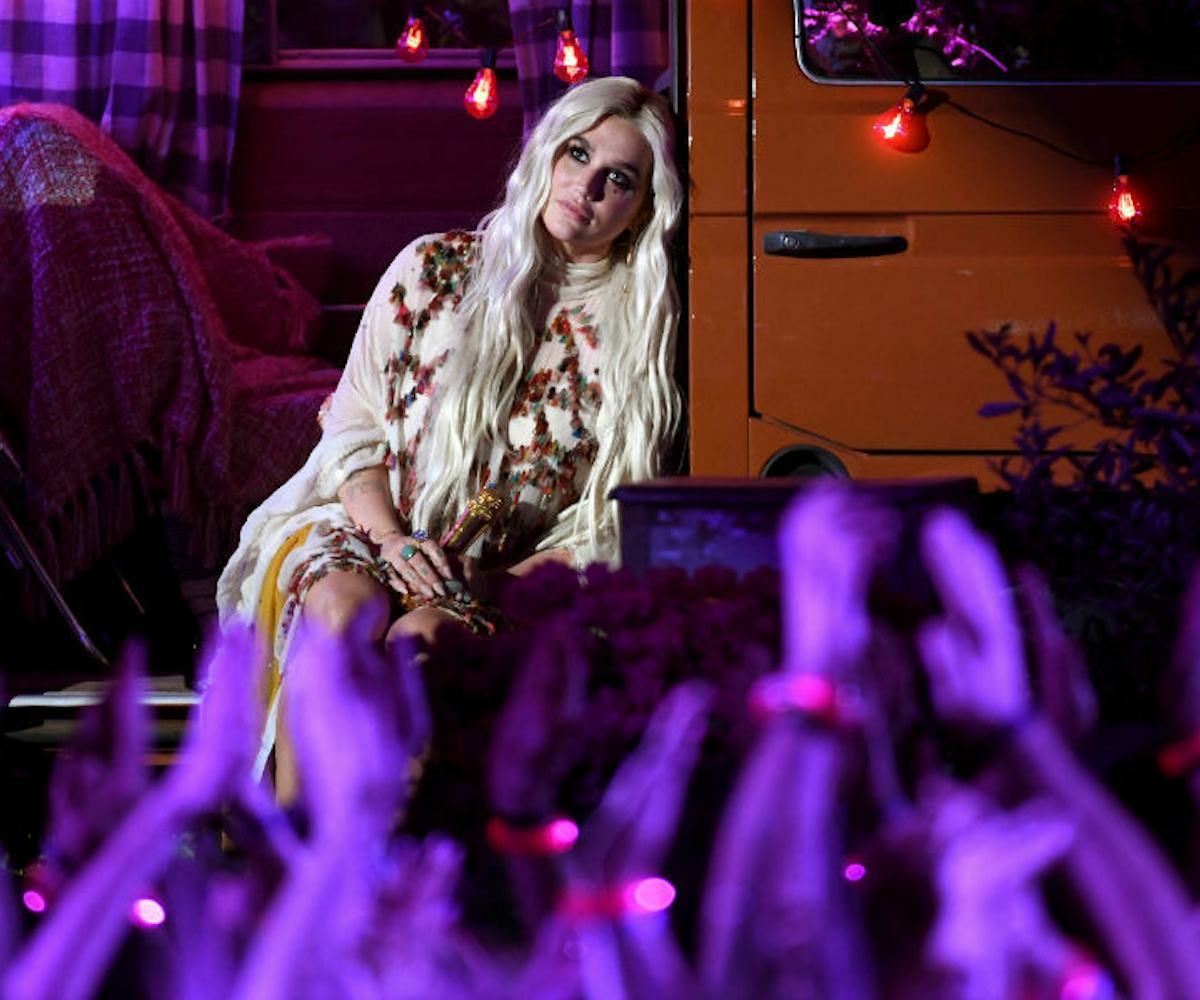 Photo by Ethan Miller/Getty Images for dcp.
Kesha's Attempt To End Contract With Dr. Luke Is Rejected Once Again
The battle between Kesha and Dr. Luke (born Lukasz Gottwald) continues. According to The Hollywood Reporter, the artist's latest attempt to free herself from the producer, who she says abused her sexually, physically, and emotionally, has been shut down… again.
In 2016, a New York judge denied Kesha's injunction to be removed from her contract with Luke due to a lack of medical evidence. In 2017, the artist amended a countersuit, which stated, according to The Hollywood Reporter, "You can get a divorce from an abusive spouse. You can dissolve a partnership if the relationship becomes irreconcilable. The same opportunity—to be liberated from the physical, emotional, and financial bondage of a destructive relationship—should be available to a recording artist." Kesha also claimed that it would be impossible to perform and work with Luke due to the "acrimonious relationship." But, because the singer released new music and has put on performances, she was denied.
Kesha has been battling Luke since 2014 when he sued the singer for breach of contract. Following that, she brought charges against him for sexual assault (which she's since dropped to focus on saving her career). It's been a long and tiresome battle ever since. Barring any further appeals, according to The Hollywood Reporter, the only case left to settle is Dr. Luke's defamation lawsuit against the singer. He's reportedly seeking $50 million in damages.