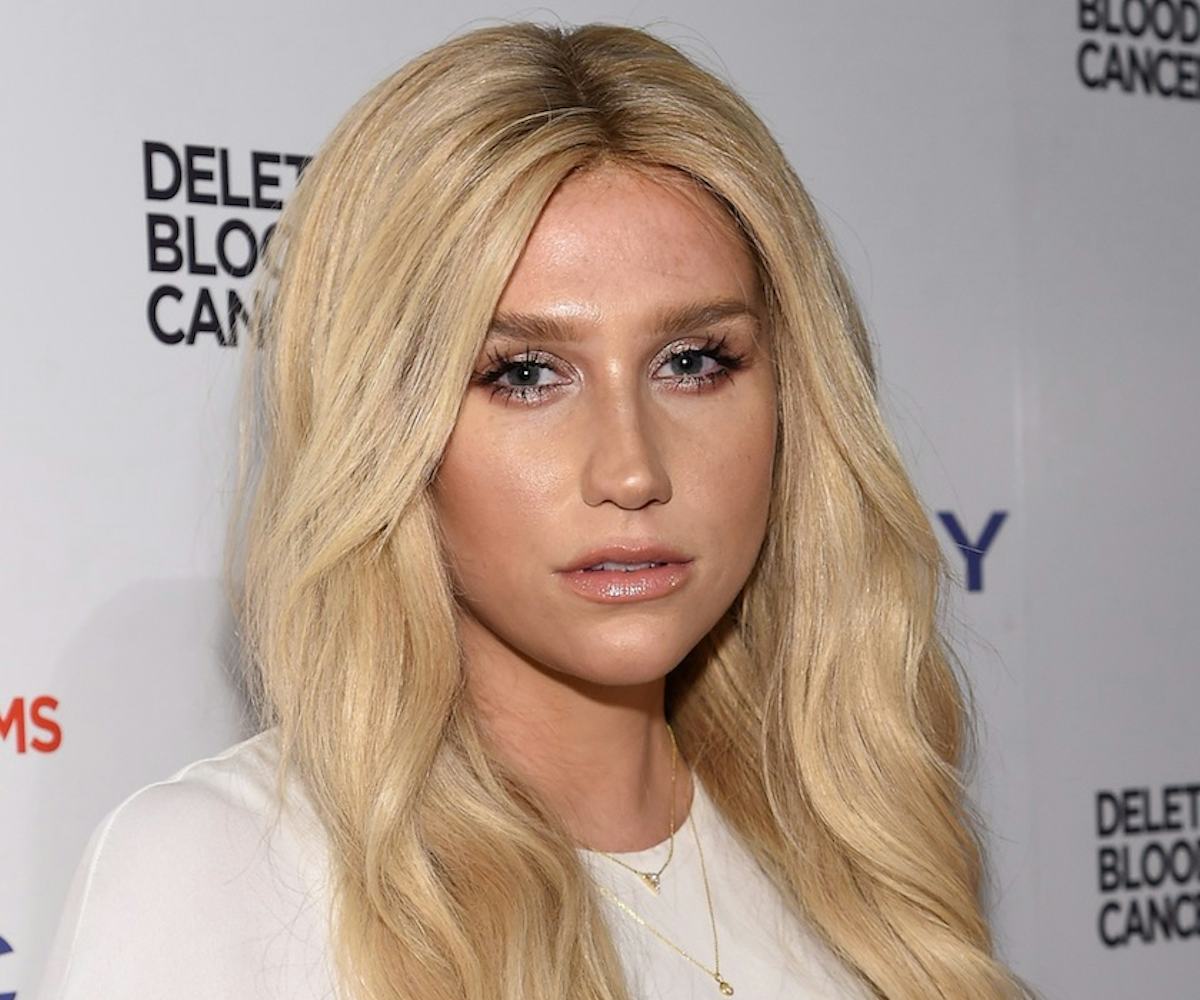 Photo by Jamie McCarthy/Getty Images
Kesha Opens Up About her Battle with Body Image
Recently, there have been a number of celebs that have spoken publicly about their struggles with body image. Demi Lovato has been consistently open about her struggle with bulimia, as have Troian Bellisario and Zoë Kravitz in regards to their anorexia, and Lady Gaga with her fluctuating weight. Now Kesha, in a recent interview with Vogue, is opening up about starving herself for stardom.
The singer revealed the pressure of her career began to lead to an eating disorder. "Slowly but surely my self esteem [started to] deteriorate," she told the magazine. Although she knew that she was harming her body by not eating, she admits, "The worse it got, the more positive feedback I was getting. Inside I was really unhappy, but outside, people were like, 'Wow, you look great.'"
Then, in January of last year, Kesha checked herself into treatment. "I went to an eating-disorder specific rehab site where a nutritionist taught me that food is a positive thing for your body," she says. Since then, the singer admits she's entering a new phase of self-love in her life. "Every day I have to look in the mirror and make the choice to be kind to myself," she says. She doesn't listen to the haters online, but instead tries to find peace in her life. "I run a few miles on the beach every day, and I got into Transcendental Meditation," she told Vogue. 
Kesha has removed the dollar sign from her name and lightened up on the makeup and glitter. It looks like the pop star is truly transforming inside and out. "I really wanted to make a change—be more raw and real," she says. 
(via Vogue)
Related Articles:
Zoë Kravitz Opens Up About Her Eating Disorder