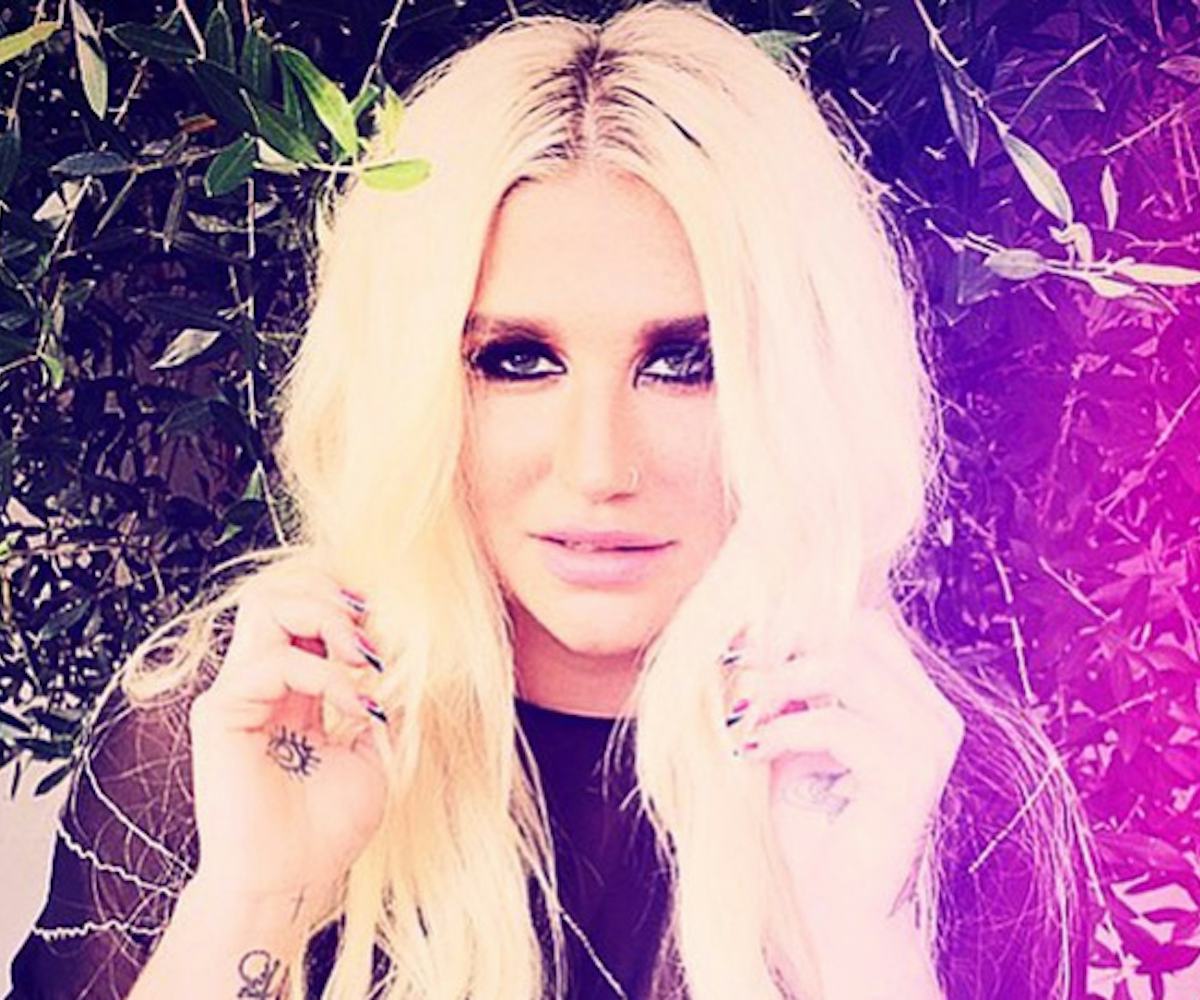 Instagram/@iiswhoiis
Kesha Gets Brutally Honest In Her Bonus Track "Emotional"
"I'm trying so hard not to break down"
Kesha shared a lot of herself on her new album, Rainbow, released last week. But there was one track that most listeners didn't get to hear that's maybe her most personal yet. "Emotional" is making its rounds on the internet after appearing as a bonus track on physical copies of the album in Japan. The new autobiographical song is heart-wrenching and gives fans a glimpse into what the singer has been experiencing the past few years.
The song starts out with Kesha singing about entering rehab for an eating disorder in 2014. "I started losing my mind," she sings. "I ended up in rehab/ I don't want to cry/ But people can be so mean/ And I don't understand why/ And when they say I can't sing/ I just want to die." 
Kesha's also been in a years-long lawsuit with music producer Dr. Luke, whom she accused of sexually and emotionally abusing her. While most of her new album is hopeful, "Emotional" is more raw. 
"I saw the love of my life/ Leave me for his new wife," she sings. "Stab me right in the heart/ With a fucking knife/ Trying to keep my shit together/ When will this get any better?/ I'm trying so hard not to break down."
She sings about needing to appear strong on the outside and live up to her "party girl" persona. "I'm supposed to be the girl that never does this," she says. "I'm supposed to be some party girl that stands for nothing/ Nobody knows it, nobody knows it/ I'm about to lose it. I'm about to lose it."
Listen to the new track, below.