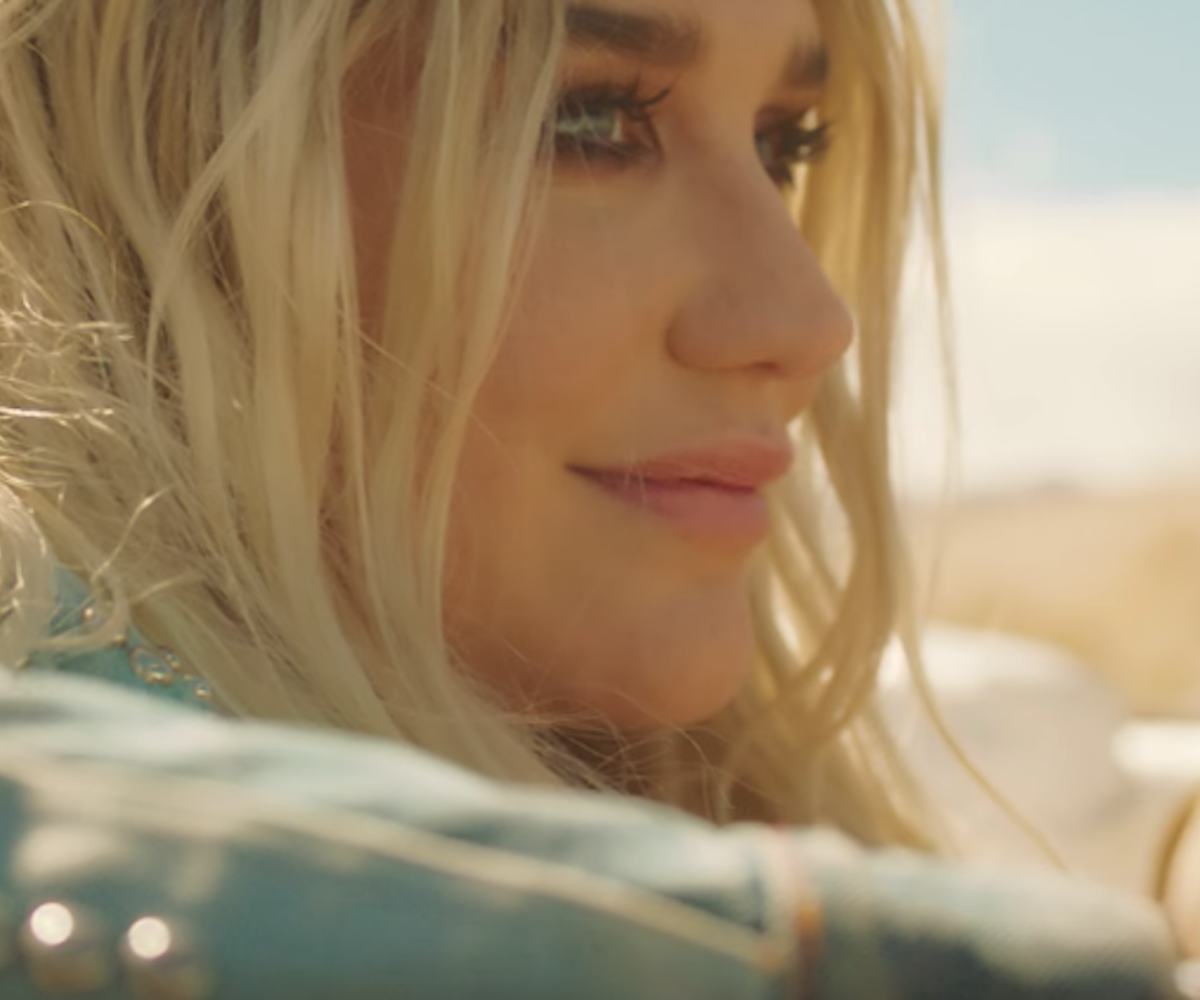 screenshot via youtube
Kesha Officiates A Same-Sex Wedding In Her "I Need A Woman" Music Video
Earlier this month, artists including Kesha, St. Vincent, Bob Dylan, and more announced that they would be contributing music to a new compilation album called Universal Love. The album, which consists of inclusive, reimagined covers of classic love songs, was created in order to celebrate love through a LQBTQ+ lens. For the album, Kesha turned Janis Joplin's 1968 hit "I Need A Man To Love" into "I Need A Woman." But that's not all—in addition to contributing to the album, the "Praying" singer and gay rights activist unveiled a heartwarming video for the single, which documented one same-sex couple's journey to the altar and showed Kesha as the wedding officiant.
"People should be able to love who they want to love," she says in the visual. "That's what love is."
The video, directed by Lagan Sebert, sees the singer en route to Las Vegas in a convertible before she officiates a wedding for fans Dani and Lindsay, who saw Kesha perform during a Pride event. The couple opened up about their experiences, saying that, when they first met, "getting married wasn't an option legally." 
"The fact that I would just play a show, and there'd be two people there that I've never met, and now I'm marrying them today is just," Kesha said, full of emotion, "kind-of a head-f***. But, it's amazing."
The video notes that Dani and Lindsay were married on March 26, the anniversary of the first same-sex marriage license issued in the United States.
You can stream the album in full and watch Kesha's video, below.