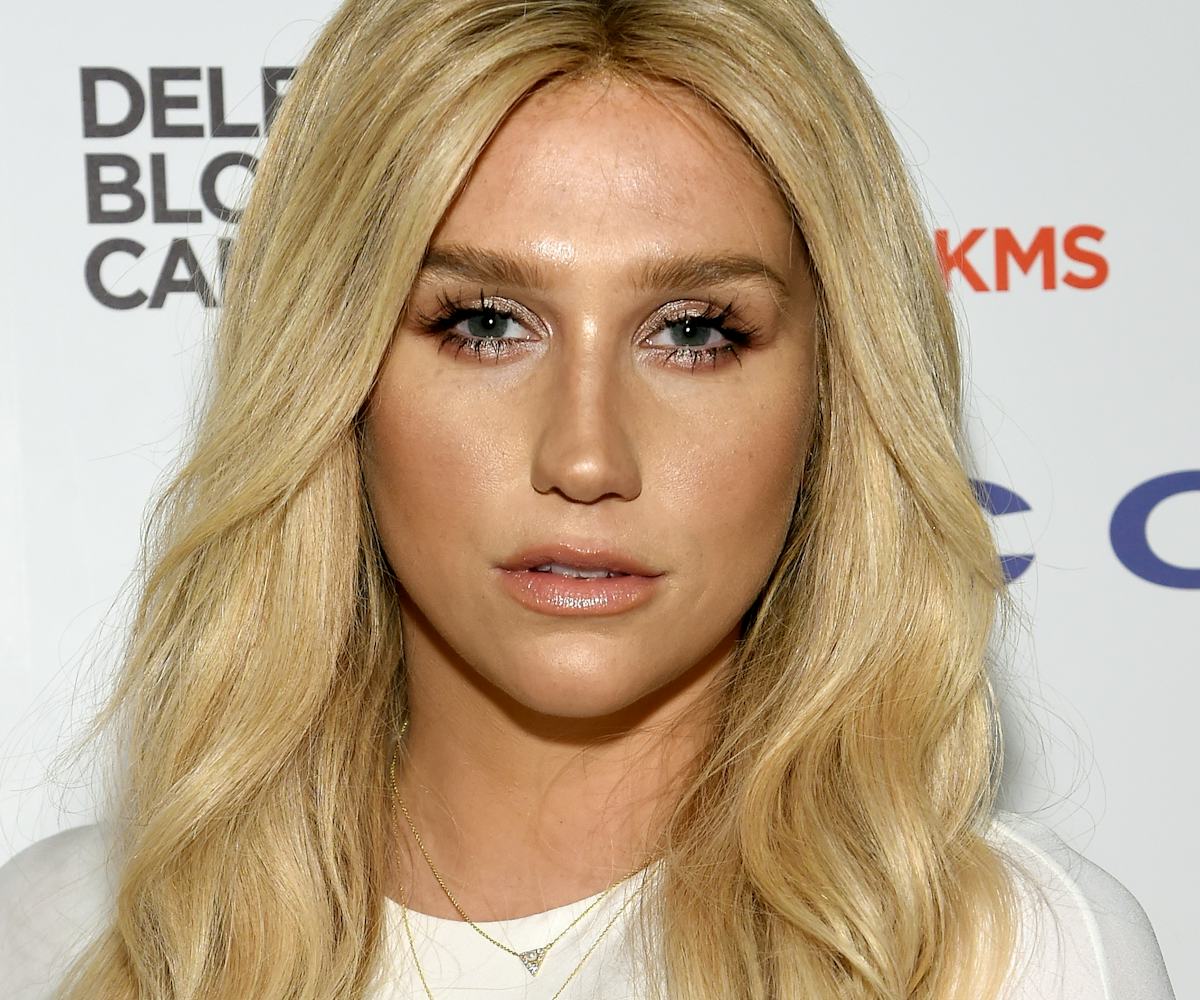 Photo by Jamie McCarthy/Getty Images.
Kesha Allegedly Offered Freedom From Contract In Exchange For Denying Her Rape
"i will not take back the truth"
Kesha has just announced the latest news in her ongoing battle to be freed from her contract with her alleged physical and emotional abuser, producer Lukasz "Dr. Luke" Gottwald. She took to her Instagram this afternoon to let fans know that she was apparently offered her freedom from the contract if she apologized to the public, claiming that she was actually never raped.
However, she noted in her caption that she will most definitely be standing her ground, writing, "I will not take back the TRUTH. I would rather let the truth ruin my career than lie for a monster ever again."
This sickening new development comes just two weeks after Kesha filed an appeal to the Manhattan Supreme Court regarding their dismissal of her injunction to work with Dr. Luke, where she compared forcing her to carry out the terms of the contract with her alleged abuser to modern-day slavery.
The artist has been receiving an outpour of support from fans as well as fellow musicians and celebrities. Lady Gaga, Adele, and Taylor Swift have openly stated their support for her, with Gaga being very outspoken on the subject following her powerful performance at this Oscars last month. Others have also spoken out against Dr. Luke, with Kelly Clarkson talking with an Australian radio station about him lying and blackmailing her.
As the legal battle drags on, Kesha seems to be keeping herself busy. Just a week ago, she posted a selfie to Instagram stating she had been writing all day, hinting that despite her fight for freedom, she's still working on music. Also, according to The Hollywood Reporter, she will be making an appearance as herself on the upcoming season of the musical drama Nashville.
Stay strong, Kesha!
Update:
A spokesperson for Dr. Luke has provided the following statement to Buzzfeed News:
"The Court repeatedly stated Kesha is already free to record without Dr. Luke, and that she had not presented any facts supporting her claims. That's because all the evidence — including Kesha's own videotaped sworn testimony — show her allegations are false. The only thing Kesha is not free to do is to continue to lie about Dr. Luke through publicity stunts and outrageous smears, ignoring the fact that by her own free will she went to work and entered into new contracts with Dr. Luke years after this "incident" supposedly happened. Her goal all along has been solely personal enrichment by seeking to break contracts that brought her success and millions so she can enter into more lucrative ones. We look forward to our day in court holding Kesha accountable for her lies."