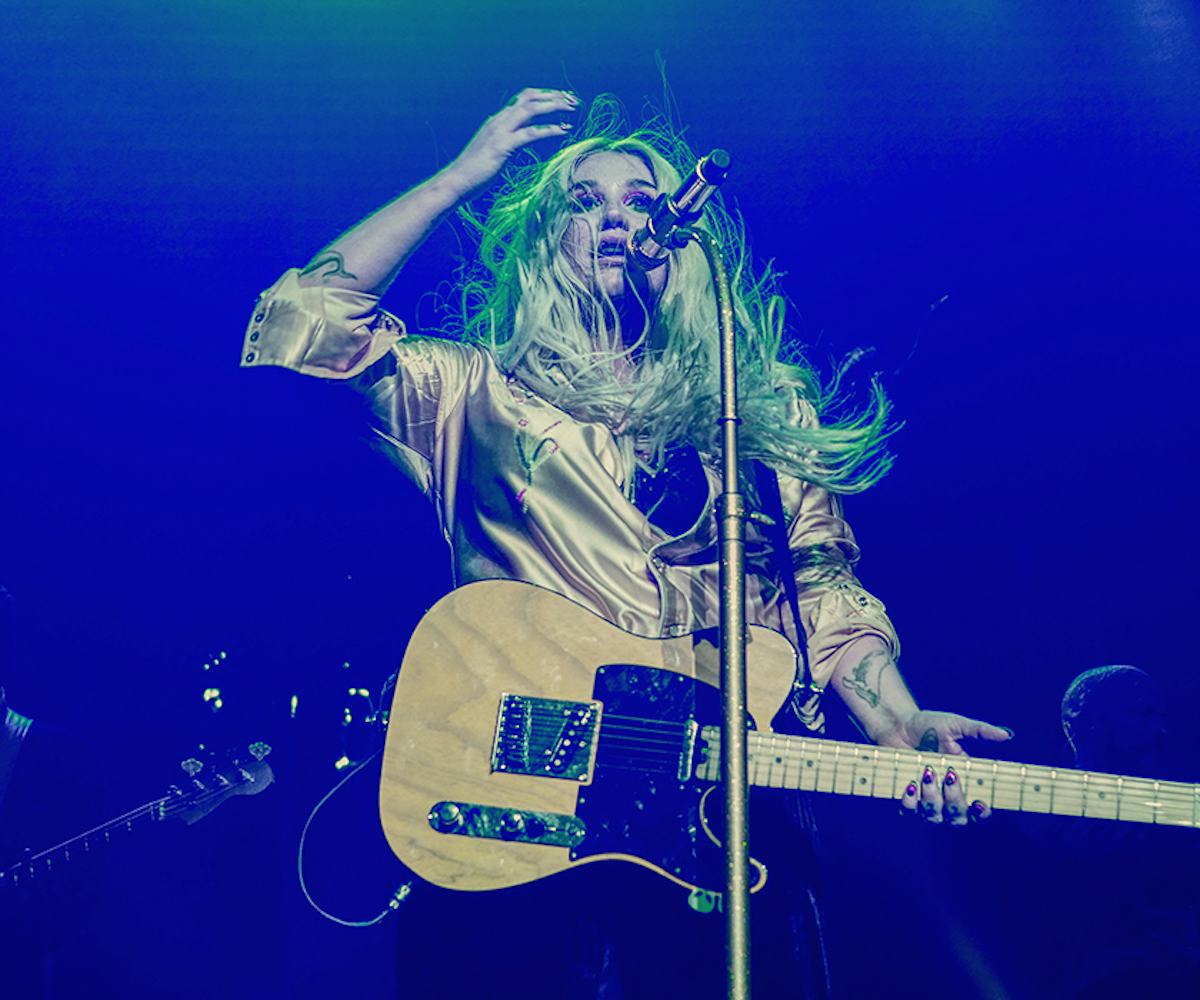 Photo by Lagan Sebert
Kesha Tells Us The Essential Items She's Bringing On Her Tour
Do you love lamps as much as Kesha loves lamps?
Kesha's tours are unlike anything you've ever seen. The love and acceptance that pulse through the venue even before she hits the stage are, quite frankly, humbling. Her Animals are some of the nicest fans in the game. It takes a hard heart to not become one after seeing her live, and this tour, her Rainbow Tour, is no exception. It's downright life-affirming. Through the end of the year, Kesha's bringing her church of the weird and the wonderful across the States, and may or may not be picking up a few lamps along the way.
No, really. Kesha tells us all about her affinity for lamps, below, as she outlines her tour must-haves. After all, when you're out on the road for as long as Kesha is, you've gotta make a home wherever and however you can. And if that means beefing up your lamp collection, then so be it. The party truly doesn't start until a giant lamp walks on the tour bus. 
What beauty items do you bring?
DōTERRA oils. Peppermint is my favorite. [I also pack] Hourglass lightweight foundation for when I do the most minimal amount of makeup (any day I have off). I love this cruelty-free brand.
What about fashion items?
My narwhal onesie with a big rainbow that was given to me by my Animal, Nick, and Gucci sunglasses for when we have 5am bus hangs.
Do you carry a talisman?
I carry one of my grandfather's medals he wore through the Second World War to keep him safe.
What's one piece of music you bring with you?
The Beach Boys' Pet Sounds album—especially for this tour.
Any books?
Be Here Now by Ram Dass.
What's something unexpected that comes with you on tour?
I have a small lamp hoarding problem. On almost every tour I happen to find amazing and huge lamps, and then buy them, and then realize there is nowhere to put them. Recently, when I found an amazing lamp in Pittsburgh, the only place to put it was in a bunk which meant that there was nowhere for one of us to sleep. I volunteered to sleep on the floor, but my guitar player, Ted, insisted that he actually wanted to sleep on the floor. This lamp problem happens at least once a tour. I buy a big, wonderful, unnecessarily giant lamp, and then everyone panics.