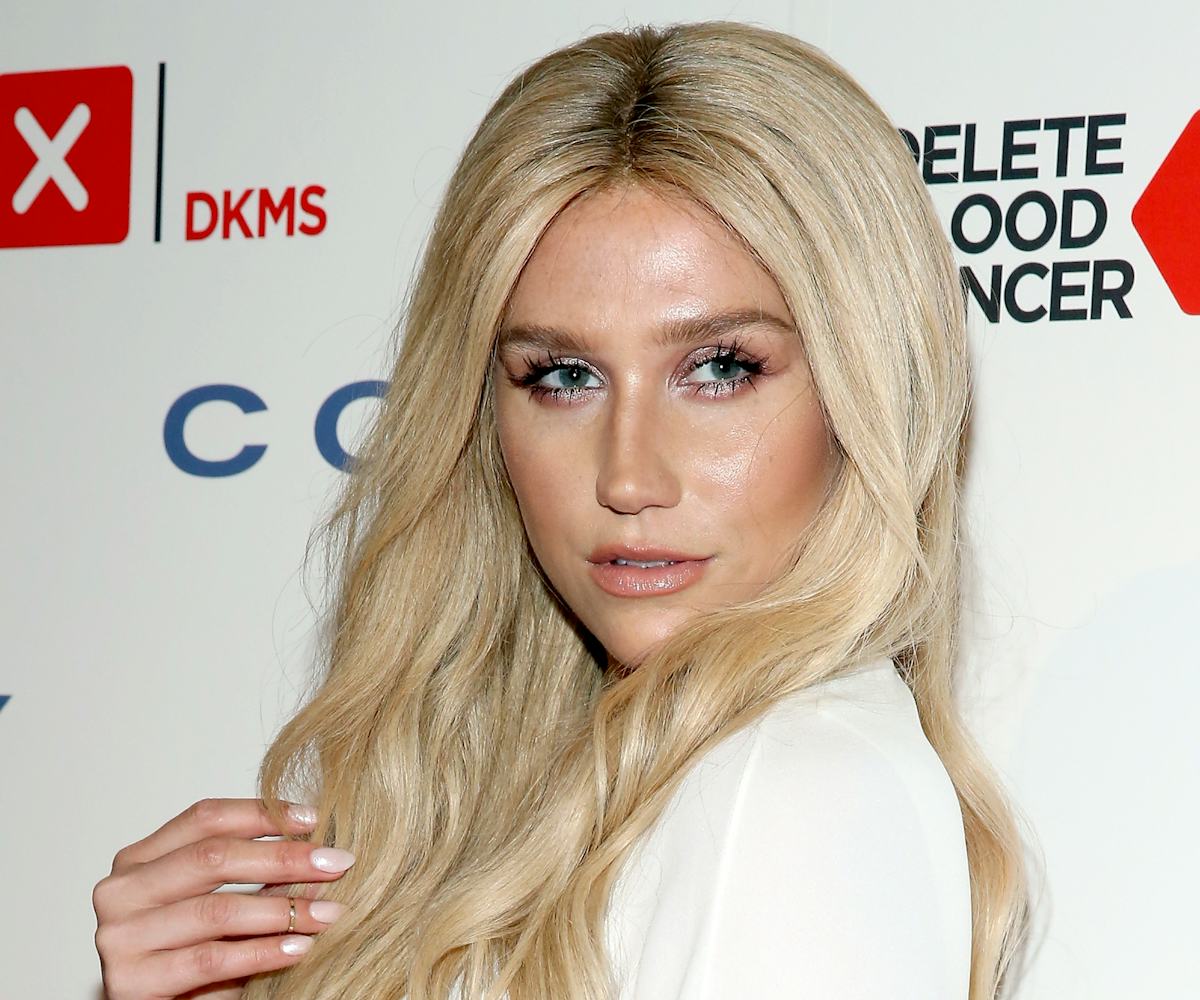 photo by Robin Marchant/Getty Images
psa: kesha says be cruelty free
does animal testing lurk behind your cosmetics?
It's obvious that Kesha has always been a fan of bold makeup and beauty looks, but did you know about her involvement with animal rights activism? In her new PSA for The Humane Society of the United States, she brings the two together with the message #BeCrueltyFree. In the video, Kesha is shown getting ready for a night out with adorable bunnies scrambled all over her bathroom in hopes to encourage cruelty-free products. The campaign supports the federal bill called the Humane Cosmetics Act, which plans to eliminate animal testing and ban the sale of animal-tested cosmetics. 
"Once I was educated about the hidden cruelties that lurk behind some cosmetic products companies, I knew I had to take action and do everything in my power to end this inhumane practice of testing our cosmetics on animals," Kesha said in a press release. "Around the globe, tens of thousands of animals are killed in unnecessary tests for beauty products... The power lies with us and we don't need to harm animals to be beautiful! My hope is that with the help of the HSUS's #BeCrueltyFree campaign, we can ignite a cruelty-free revolution and that the United States and other countries join the 30+ others who have already banned egregious cosmetic animal tests. Let's #BeCrueltyFree!" 
Check out the video above and get involved by asking your representative to co-sponsor the #HumaneCosmeticsAct at humanesociety.org.