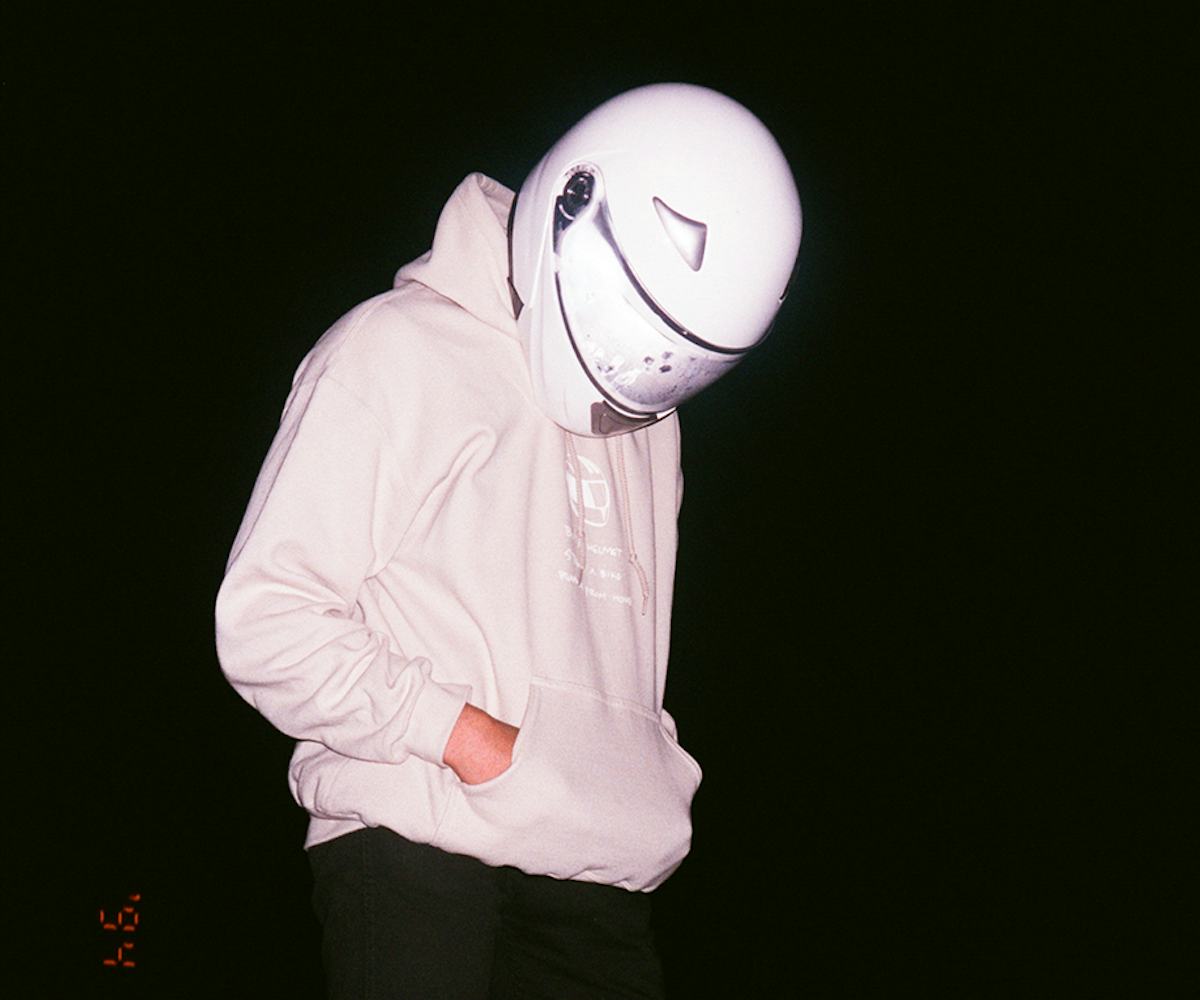 Photographed by Henry Camp
Kevin Abstract Is A Star, But You Haven't Realized It Yet
meet the rapper in a league of his own
The first time I spoke to Kevin Abstract was about two years ago. At the time, the self-proclaimed "Internet's Michael Jackson" had just dropped his debut single "Drugs" and was gearing up to release MTV1987. Similar to every other unsigned rapper who gets dubbed a "SoundCloud rapper," there was major buzz and the early stages of a cult following began to fall into place. But the difference between this Texas rapper and these other "SoundCloud rappers" was the fact that his music was good—really, really good. To call Abstract a "SoundCloud rapper" is really just an insult to the magic that he, his producer Romil, and art director HK created with MTV1987. The music showcased the versatility that not only could Abstract rap but also sing, and then curate an aesthetic that was recognized and mimicked by his fans.
MTV1987 was the album for a generation of teens whose URL life is more ideal than their IRL life which is filled with depression, anxiety, isolation, confusion, and subsequent drug use. It captured a mood and feeling that hadn't been tapped into. Two years later, the 19-year-old is back with They Shoot Horses, a Thriller-inspired album that he not only hopes, but is confident will change everything for him, and give him the mainstream attention that he's been hoping for. The first single "Echo" premiered here this past November, and critics and fans alike were ecstatic about everything from the coinciding music video to Abstract's progression as an artist.
A few weeks ago, we caught up with Abstract on the phone while he was headed to the studio in L.A. He talked about everything from being in love to fan interactions and wanting to be played in Chili's. Abstract's new short film will be dropping sometime this month, but, for now, delve into an in-depth conversation with a man who is on the brink of achieving it all, below.
It's been two years since we last formally talked and you've had two major life changes since then. You've moved to California and you're in a relationship. How has that changed you?
I'm not in L.A. full time, I'm still living in Texas. My lease is up in March and I'll be here in April. But this is the most time I've spent in California, I've been here for a month. It's been a pretty life-changing trip. I don't want to say how so just yet, I like letting things unfold. But as far as relationship goes, I'm a lot happier than I was when we last spoke. I think it's awesome when you meet someone that can kind of just gets you 110 percent, and no matter how long that lasts, you kind of just take it for what it is and embrace it.
When I listened to "Echo" I felt like I was going through 56 different emotions. It was such an immersive experience. Especially with the video, it heightened all the emotions I was feeling. Explain the process of coming up with it?
Tyler [Mitchell] and HK came up with the concept. We knew we wanted to do something simple and kind of like introduce people to the
Death of a Supermodel
[former name of the second album] universe more clearly. Because I kind of introduced people to it with
MTV1987
, with the "Drugs" video, with the album artwork, and the TextEdit posts I was doing but I really wanted people to live inside it. I want people to own a hoodie and feel like they're a part of that universe. Or when they're wearing the hoodie, this is what I'm going to put on as I run away from home. This is that uniform for that situation or scenario.