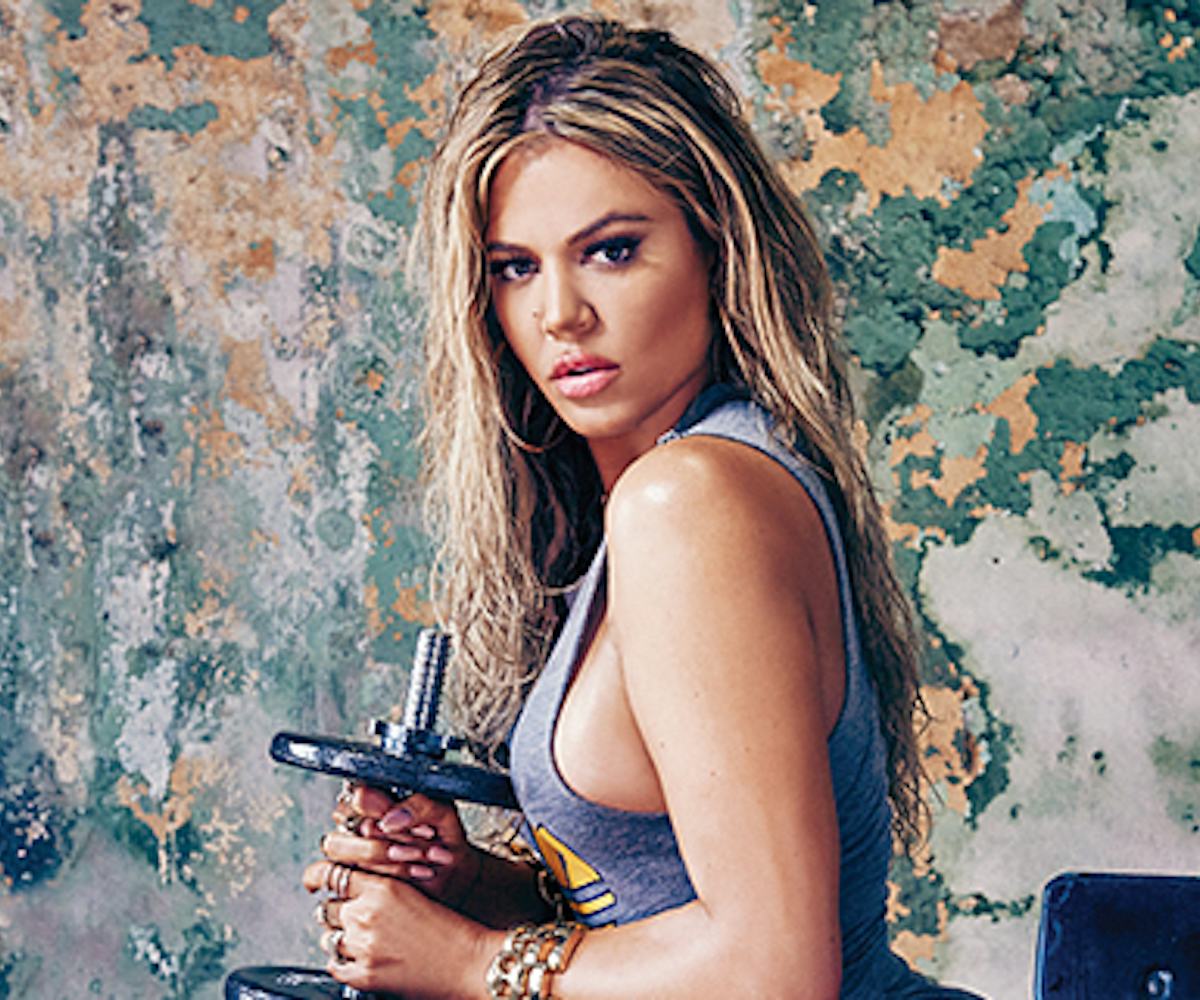 photo by steve gomillion, courtesy of complex
khloé kardashian says she's a lion
on the cover of complex magazine
Khloé Kardashian is famous for her frankness, and her cover story for Complex Magazine's latest issue definitely proves why. She looked incredible in fitted bodysuits with her hair slicked back as she opened up about defending Kylie Jenner, her role as the maternal figure among the sisters, and her reaction to Caitlyn Jenner's transition.
When asked about being the "protective sibling," Kardashian responded, "I am a lion and these are my cubs. Don't fuck with my cubs 'cause I will rip your head off." True to her word, she actively defends her sisters. Regarding Kylie Jenner's relationship with Tyga, which has gotten some media criticism, Kardashian said, "But again Kylie is not a normal 17-year-old. You're not gonna say, 'Hey, so what are you doing this weekend?' and have her say, 'Having a slumber party at my girlfriend's,' or 'Going to prom.' That's not what Kylie does. Kylie is taking business meetings and bought her first house, or she's going on a private plane with Karl Lagerfeld to take a meeting. That's not even what people do in their 30s. It's a rare circumstance, so let's treat this as a special case."
In light of Caitlyn Jenner's transition, Kardashian spoke about feeling confused, initially, because Jenner hadn't told anyone until six months prior. "I could imagine that it's so lonely. Don't you want people to support you and be there with you? But then I don't know if that's a selfish request," she said. But regarding the Diane Sawyer special, she shared, "We're so much happier. We watched the Diane Sawyer special together, and we were so scared. I think our biggest fear was that people would be mean to him. I didn't want anyone to hurt him. I was happy we watched it together."
Head over to Complex to read more.