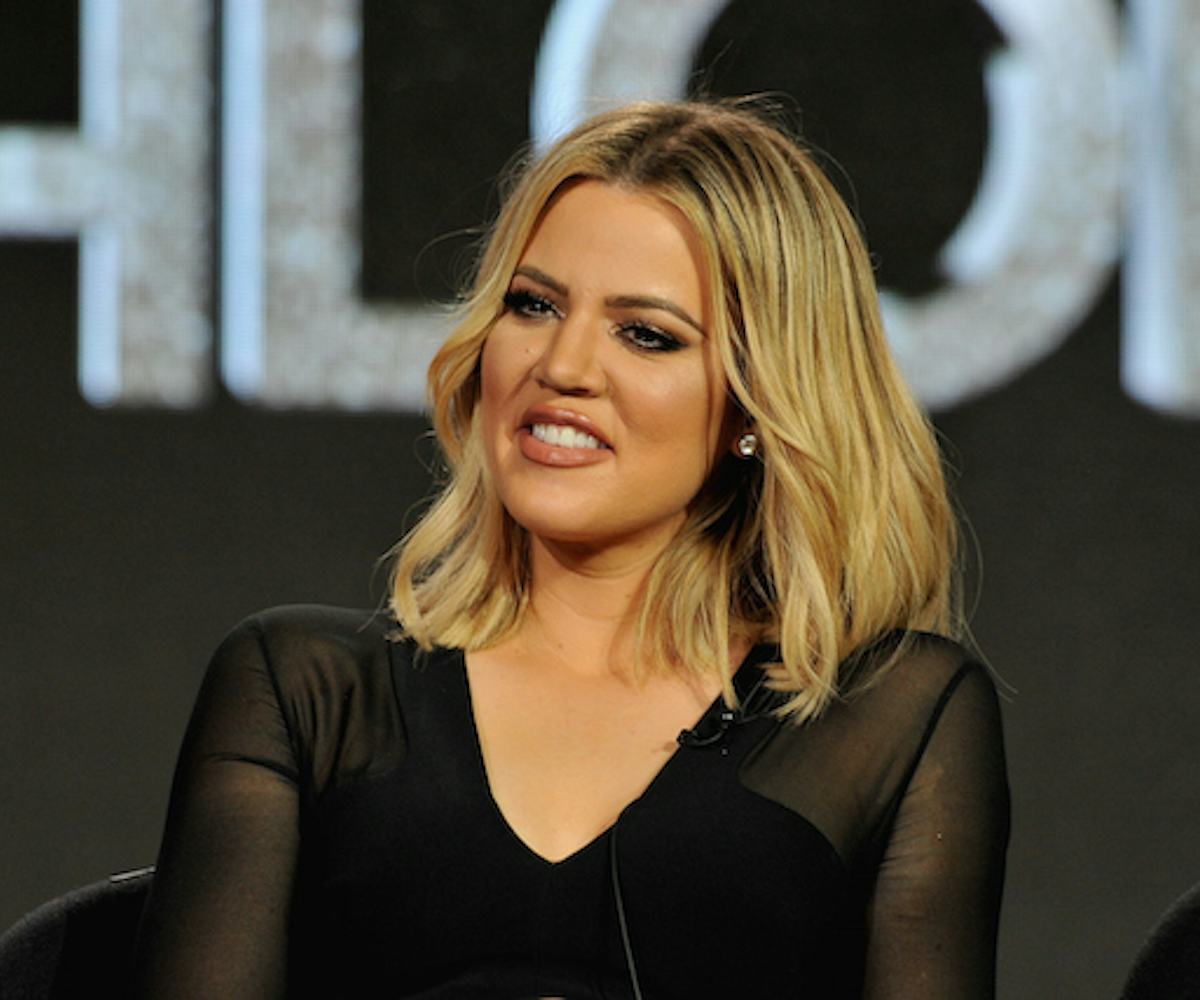 Photo by Jerod Harris/Getty Images.
Looking For Love, Khloé Kardashian Joins OKCupid
complete with a sassy profile pic
As we reported earlier, Khloé Kardashian and baller James Harden are, according to all reports, done. These things happen, of course. No shame in that. Interestingly, the most open and, probably, fun of all the Kardashian sisters has responded how many newly single young women do: She went and made herself an OKCupid profile.
Yep, eschewing the fleeting pleasures of Tinder or (gasp!) Pure, Kardashian went and built herself a full profile while on the hunt for a LTR. Debuting this profile ("khloewithak") on her app, she let readers in on the oh-so-important things that every OKCupid entry reveals. Check out the pic!
What does she do on a typical Friday night? "Working or hanging out with my nieces and nephews: Penelope, Mason, Reign, Saint and North!" What are her favorite books, music, and food? "My favorite book is 'The Coldest Winter.' My favorite movie is 'Troop Beverly Hills.' My favorite TV show is 'Sex and the City.' R&B music is my jam, and I can't get enough Italian food." Troop Beverly Hills? Hmmm.
There are other little tidbits you can pick up here, but we kind of feel that this is, overall, a worthy, yet flawed experiment in online dating. Naturally, the most friendly of Kris Jenner's extended family will get a lot of digital suitors. Like, a lot a lot. But we imagine that most of them will be there for the fame and novelty of it, not for Kardashian herself. Of course, that could go both ways. Knowing the family, it's easy to imagine this is all a publicity stunt and the setup for a nice story-arc for Keeping Up With The Kardashians (lest we forget the scripted drama that was Kim's marriage to Kris Humphries).
That said, this is super cute and not unprecedented in the world of celeb dating (at least one writer here has seen Laverne Cox among other famous names in his online adventures). More power to you, Khloé. If you're serious about this, take your time, check out all those quiz questions, and pick yourself a winner.
(Complex)