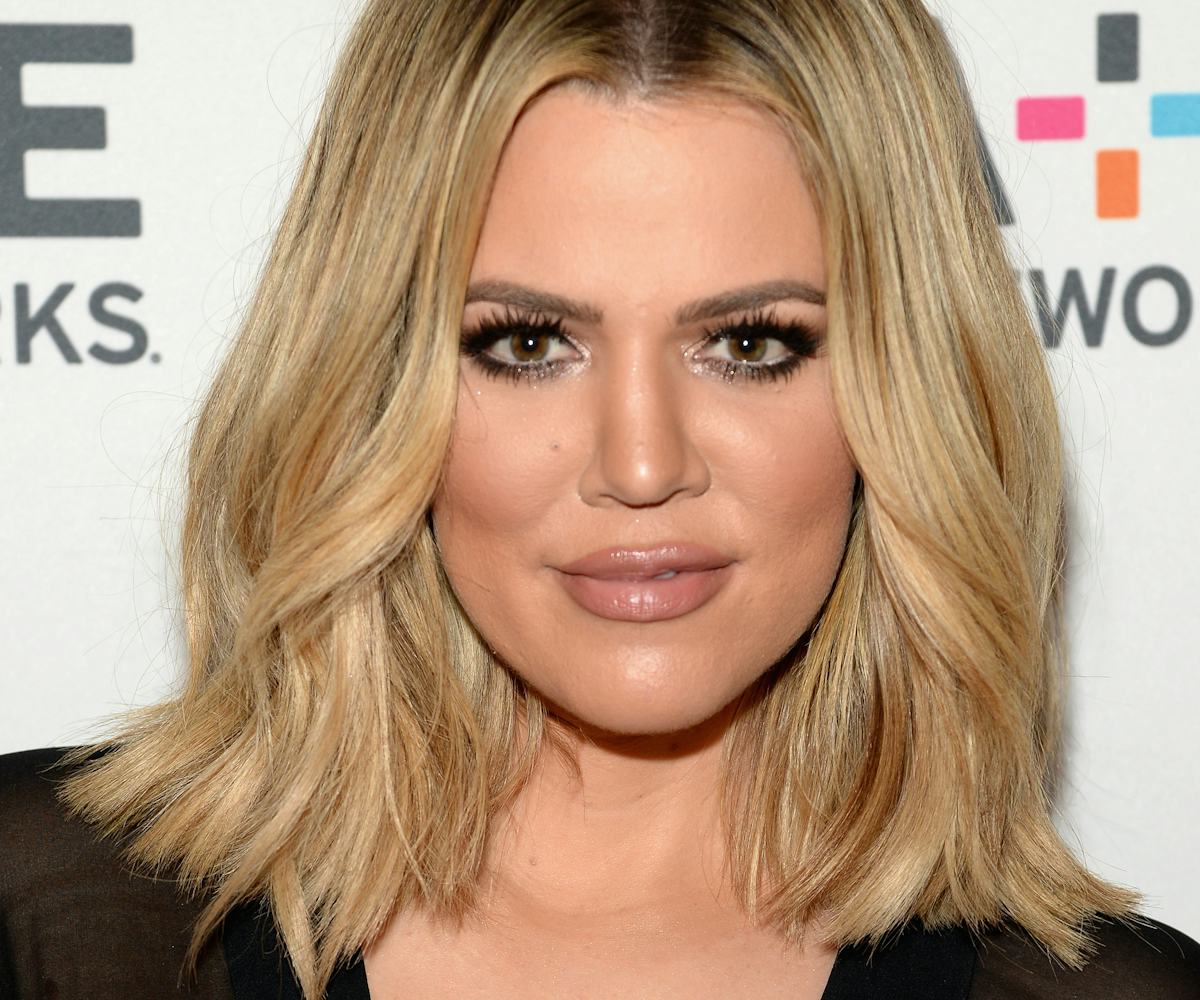 Photo by Chris Weeks / Getty images
Khloé Kardashian + James Harden Are No More
worst valentine's day ever.
Well, we know someone who won't be appearing Kocktails With Khloé any time soon. According to Us Weekly, the reality T.V. star and her basketball playing beau have officially called it quits. According to a source close to the couple, Khloé dumped the Houston Rockets guard "weeks ago.
Despite embarking on their romance last July, the couple had rarely been spotted in public together. But, that didn't stop Khloé from heaping praise on Harden, especially after Lamar Odom's health scare brought Khloé 's estranged husband back into her life. 
While speaking with Ryan Seacrest in November, Khloé told the host that Harden was being extremely supportive throughout the family's ordeal. "I'm sure there was, of course, times that he was uncomfortable with some of the things," she said at the time. "But I'm a very honest person and I have nothing to hide…He's been great and I've been open and honest."
Khloé continued to speak fondly of Harden as recently as two weeks ago, when she gave Howard Stern the inside scoop on their meet-cute, which happened at Kanye West's basketball themed birthday party at L.A.'s Staples Center. Unfortunately, things deteriorated recently, after Harden was spotted at a strip club with none other than Tyga, who isn't exactly in the Kardashian clan's good books. It's no coincidence that after photos of their outing leaked, Khloé posted an inspirational bible passage about loss and healing on social media. "The pain that you have been feeling, can't compare to the joy that's coming," the quote read. 
And while Khloé has yet to confirm what happened, like most things in the Kardashians' whirlwind existence, we won't have to wait very long to find out.