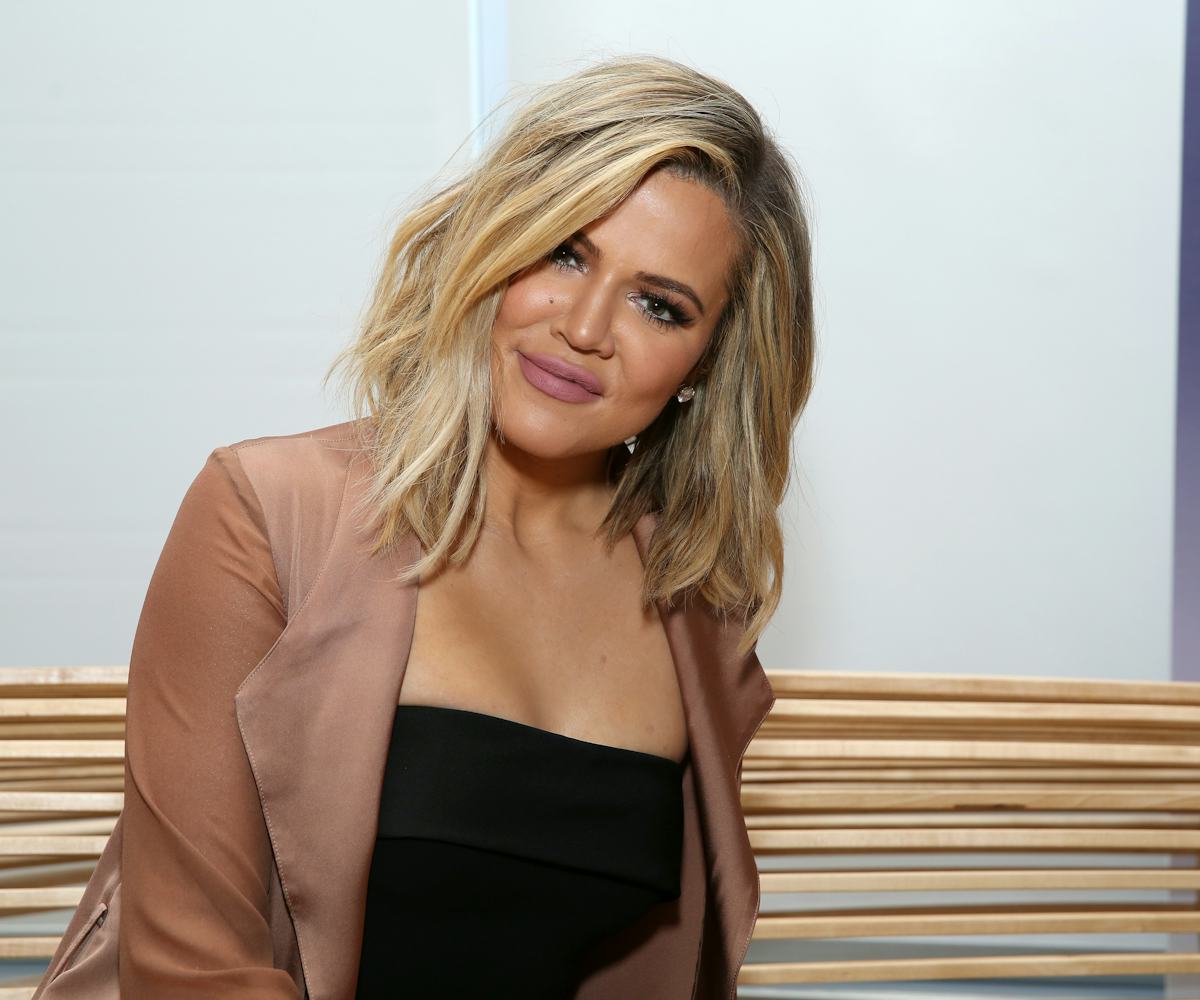 Photo by Cindy Ord / Getty images
Khloé Kardashian Makes a Bad Bartender But A Great Prankster
She gives it her best "shot"
Khloé Kardashian's short-lived interview show, Kocktails with Khloé, may have been axed prematurely (depending on who you ask), but boy is she going out with a bang.
We already know that her final group of guests includes Kanye West, Kim Kardashian, John Legend, and Chrissy Teigen, and that Kanye divulges a legendary story about the real reason he finally got a cell phone. But, that might not even be the episode's highlight. That honor goes to the show's host, who's finally testing her mixology skills in the real world. 
In a new clip from the upcoming finale, Khloé goes undercover at a bar, posing as a flirtatious bartender named Lola. This might be the first time the wealthy-since-birth Kardashian has ever held a real job, but you wouldn't know it by watching her. Throughout the clip, she mixes drinks, samples her own creations, and even asks patrons to stick their tips down her tank top. She doesn't necessarily succeed, but boy does she get an "A" for effort. 
This marks the second time that Khloé tried to prank an unsuspecting public, although this time around she didn't have her sisters in tow, or the prosthetics that made that first prank such a hit. 
Still, we appreciate Khloé's enthusiasm here, and her willingness to mix it up with us regular folk. She'll always be the people's Kardashian to us.
Watch Khloé give bartending her best shot (excuse the pun), below.