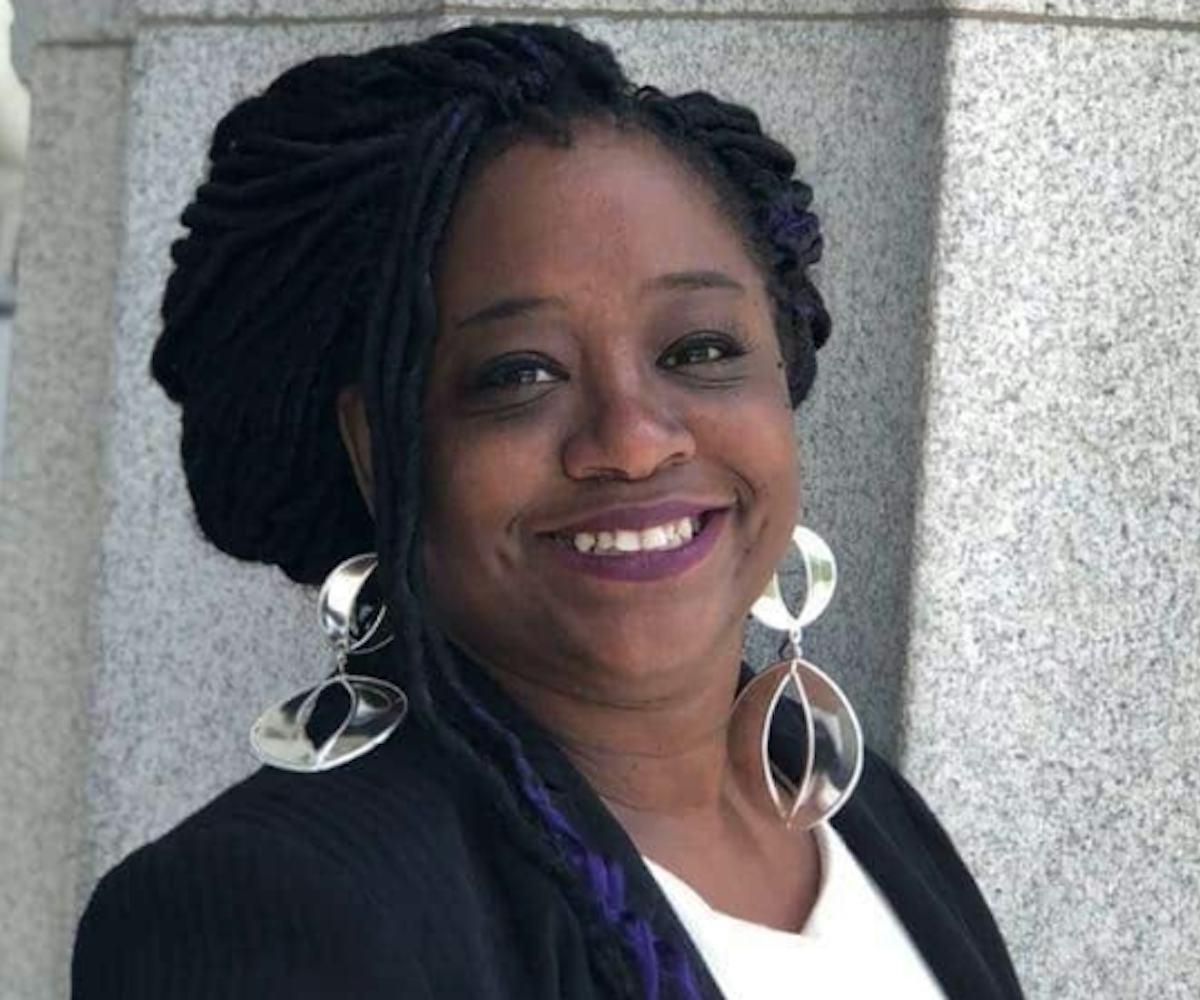 Photo via @KiahMorrisVT/Facebook
Vermont's Only Black Female State Representative Was Forced To Resign
After years of racial harassment and death threats
The only black woman in the Vermont House of Representatives, Kiah Morris, is stepping down from her position after enduring years of racist harassment and death threats. One black representative, Kevin Christie, remains in the Vermont House—a 94 percent white state.
Morris has served as a representative for two terms, but told the Washington Post that she started being harassed during her 2016 reelection campaign, which coincided with what she described as a "visible rise of white supremacy in her area during the presidential campaign." She says that Neo-Nazi propaganda began to show up at her hometown Bennington Democratic Party office, and Neo-Nazi recruitment fliers were being left all over town.
After Morris won the Democratic primary in August 2016, she saw an offensive caricature of a black person, first posted by Max Mirsch, meant to represent her, on her Twitter feed. Mirsch told the Berkshire Eagle that he was "demonstrating the absurdity of a black woman being a Vermont state representative" in a majority white district. A judge filed a restraining order against Mirsch which required him to stay away from Morris, but the harassment didn't stop there.
The racist online comments became commonplace over the fall, targetting Morris, as well as her husband and their 7-year-old son. It got even more disturbing when threats made their way to her private home, with nearby trees were vandalized with swastikas. And ahead of her reelection campaign this year, her family received a death threat, which she says her son saw.
"When I looked at all of this in the aggregate and realized the severity of what we could be facing," she said about the abuse, "I knew I needed to focus on my family and our safety." She continues: 
As a black mother, it's my role to emulate the strength and courage that's necessary to deal with a world that's not rehearsed at dealing with issues of race, that in many ways is stacked against people of color, and those lessons about the threats to our lives that happen just because of our mere existence should not have to come in this format. It should not have to come into my son's heart that way.
Though she was planning on finishing out her term and not seeking re-election, she announced on September 25 that she would be resigning effective immediately. What has happened to her is proof that letting white supremacists have a platform is detrimental to our democracy, and has to be stopped. "It's on each and every one of us," says Morris of the fight to take down racism.
Register to vote here.