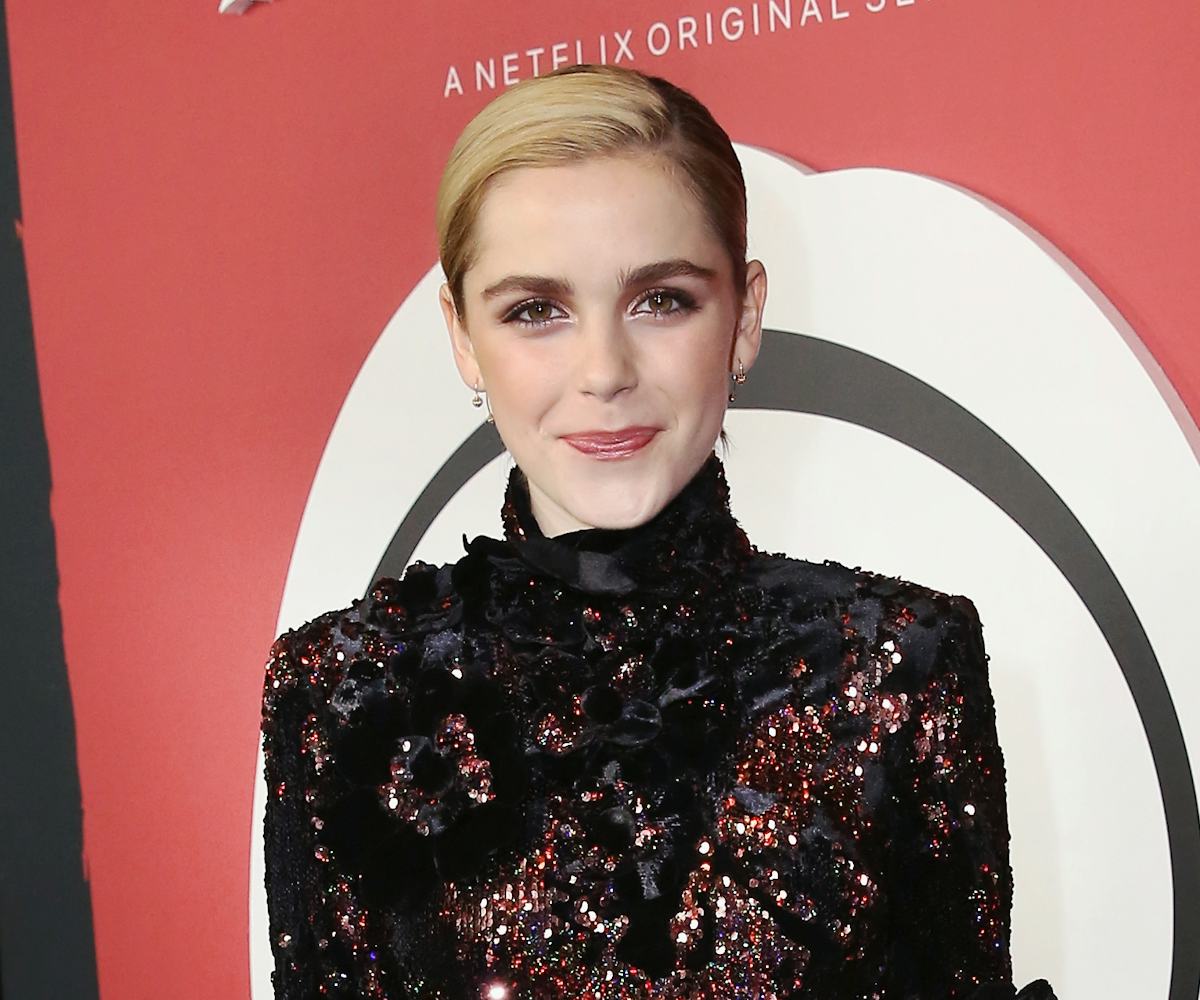 Photo by Rachel Murray/Getty Images for Netflix
Kiernan Shipka Loves Being On Raya
She admitted to using the celebrity dating app in a new interview
Kiernan Shipka may be in an onscreen romance, but she's single when the cameras are turned off. In an interview with TheNew York Times, she spilled that she's on the exclusive dating app for celebrities, Raya.
In honor of her witchy new show, The Chilling Adventures of Sabrina, Shipka got her tarot cards read in lieu of an interview—because, really, the best way to get to know someone is through the occult. Much to her delight, her astrologer, David Scoroposki, chose to focus on her love life. "Oh, I do need to know about that," she said when he told her his topic of focus.
Shipka, who is turning 19 in November—she's a Sagittarius, not a Scorpio—admitted that she is single and uses Raya to score dates every now and then. "Oh, I love my Raya," she said of the app. People like Joe Jonas and Cara Delevingne have also used the service in the past.
She hasn't had any luck with finding a true match on the app, though. "I've gone on dates from it, but nothing that's come to fruition," she admitted. "We'll see." 
If all else fails, maybe she can summon a partner.