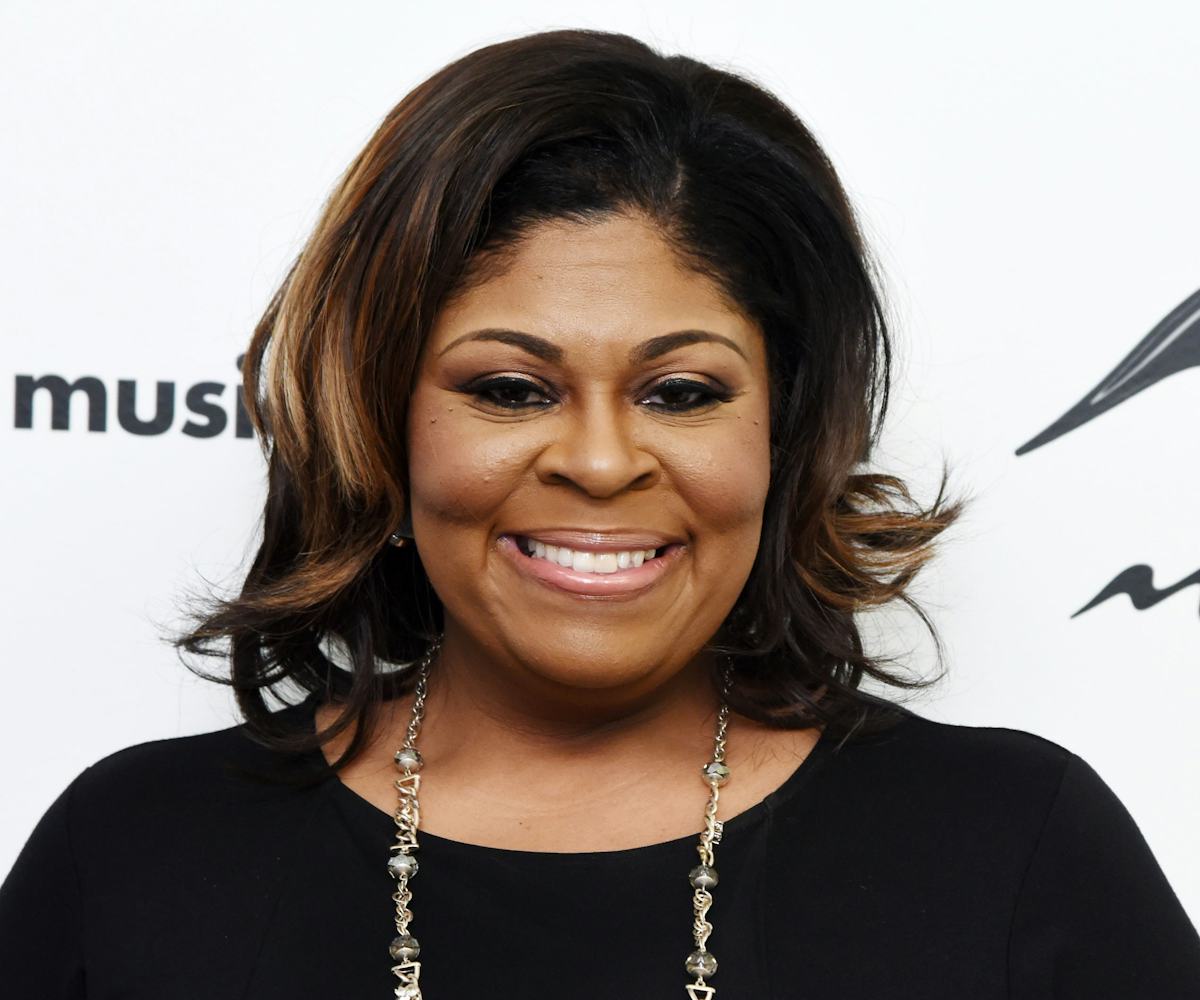 Photo by Ilya S. Savenok/Getty Images
Kim Burrell Is Receiving Major Backlash For Her Homophobic Comments
"I See A Victory" for the LGBTQA community
Gospel singer Kim Burrell has been facing the wrath of many collaborators after a video surfaced of her condemning the lives of queer people during a sermon. In the video, Burrell referred to homosexuals as "perverted" and claimed that their spirits have "embarrassed the kingdom of God."
Since then, Pharrell Williams and Janelle Monáe, who recently worked with Burrell on the soundtrack for Hidden Figures, released individual statements expressing their outrage on Instagram. Burrell was originally scheduled to appear on The Ellen DeGeneres Show to perform "I See A Victory" with the other Hidden Figures artists, but, unsurprisingly, the singer has since been uninvited. This notice was officially confirmed by the talk show host herself in a tweet. 
Frank Ocean's mother, Katonya Breaux, is the latest voice to speak out against Burell for her hateful remarks. Breaux accused the gospel singer of being "opportunistic" for willingly working with Ocean on the track "Godspeed" despite the fact that he identifies as a homosexual.
Back in 2010, Ocean wrote a post about church and gospel music on his Tumblr. In the post, he praised Burrell for her voice. "I never sang or played in the church though, unfortunately. I remember being kind of intimidated by the idea of it actually," he stated. "Church was the hood julliard to me. all the coldest musicians came out of there. The lady in the video…summa cum laude."
Other major celebrities have been using their platforms to criticize Burrell for her anti-LGBTQA comments as well. Homophobia will not be tolerated in 2017. Check out some of the tweets supporting the LGBTQA community, below.