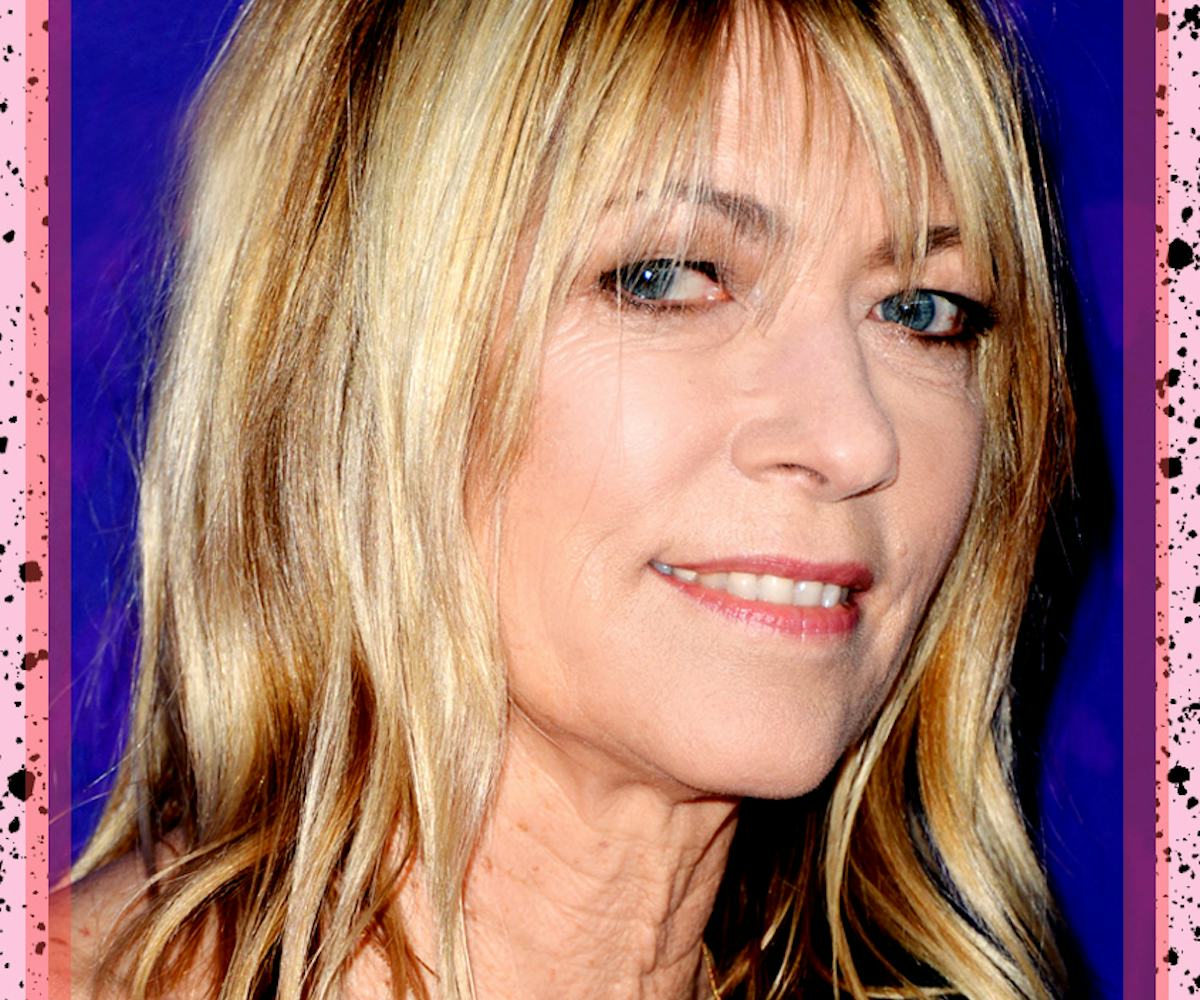 photo via getty image
kim gordon doesn't agree with lana del rey's "feminism"
the sonic youth founder has some harsh words.
When Sonic Youth founder Kim Gordon sees something she doesn't approve of, she takes action—whether by supporting the Occupy movement, making her stance on feminism well known, and, most recently, calling out Lana Del Rey. In her upcoming memoir Girl in a Band, Gordon writes: "Today we have someone like Lana Del Rey, who doesn't even know what feminism is, who believes women can do whatever they want, which, in her world, tilts toward self-destruction, whether it's sleeping with gross old men or getting gang raped by bikers. Equal pay and equal rights would be nice."
Last year, Del Rey told Fader that she doesn't find feminism to be an "interesting concept." Expanding on her stance, she said, "Whenever people bring up feminism, I'm like, god. I'm just not really that interested... My idea of a true feminist is a woman who feels free enough to do whatever she wants." Ironically enough, Del Rey's stance is a feminist one, especially considering feminism's recent, more intersectional evolution. At the same time, by being dismissive of it, Del Rey is stripping the movement of its authority.
Over the years, Gordon has become a fervent feminist icon. She is certainly someone who girls look up to for her strength and unapologetic badassery. Still, Gordon has struggled with this identity for quite some time. "I'm kind of a sloppy feminist," Gordon told Rolling Stone in 1997. "Any ideology makes me a little nervous because there's some point where it doesn't allow for the complexity of things. I think feminism is really interesting historically. It is a term for me that does belong in the '70s."
We're all trying to figure out exactly what feminism means in today's world—and the fact that it's an ideology that can evolve with the times is part of why it's still so relevant. And while we're sure that Gordon didn't mean to start a media firestorm with her comment, something great has come of it: It sparked a discussion about exactly where the feminist movement is at this moment in time. "I feel like writing is a good way to figure out what I'm thinking or feeling by using it as an outlet," Gordon told us, in an interview for our March 2015 issue. "I just wanted to try and make something."
Related Articles:
These Videos Of Musicians Before They Were Famous Will Blow Your Mind
Meet Lana Del Rey's Doppelgänger Sister
Pop Goes Feminist: Why 2014 Was A Big Year For Women In Music