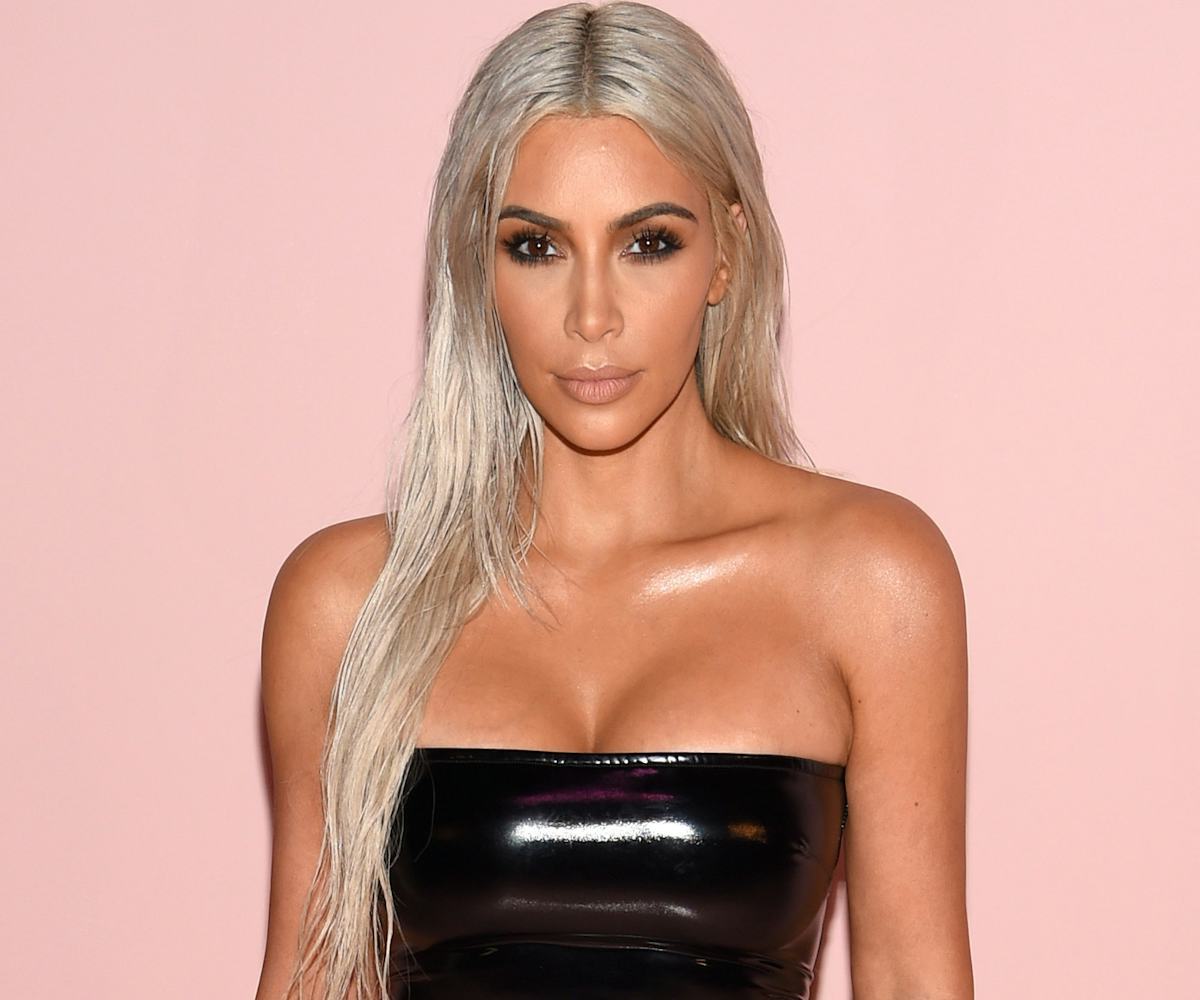 Photo By Dimitrios Kambouris/Getty Images For Tom Ford.
Kim Kardashian Under Fire For "Triggering" Videos "Glorifying Anorexia"
Kim Kardashian is under fire for comments she made in a series of Instagram stories she posted earlier this week.
According to People, while attending the City of Hope charity poker event, Kim was hanging out with sisters Khloé Kardashian and Kendall Jenner. Kendall then began joking that she was "really concerned" about Kim's weight. "I don't think you're eating, like you look so skinny," Kendall says in the clip. "My purse is as tiny as you." Khloé added that she had "never seen a human being look as good. You are a walking Facetune doll."
Kim's response? A joyful, "Oh my god, the compliments!"
Kim continued to post snippets of their conversation, and it only got worse from there.
In another video, Kim tells Khloé that she's "not that skinny," as she's only "down to 119 pounds." Khloé responds by saying, "That's because you're muscle. Your hair extensions, your ass, your tits, everything, they're heavy." 
"She's fucking voluptuous, she's like this," Khloé continues, creating an hourglass-shape with her hands. 
"But she's anorexic here," Khloé says, referring to Kim's waist, before adding that her "arms are pin-thin" and "look like pinkies."
These comments and Kim's gleeful reaction to them haven't been sitting well with the internet—especially seeing as how she recently incurred severe backlash for promoting a diet lollipop (among other questionable products) on her Instagram. 
Many pointed out that her videos were incredibly "triggering," with some accusing Kim of "glorifying anorexia."
Kim has yet to respond to the criticism, but let's hope she thinks more carefully the next time she posts something for her 114 million Instagram followers.