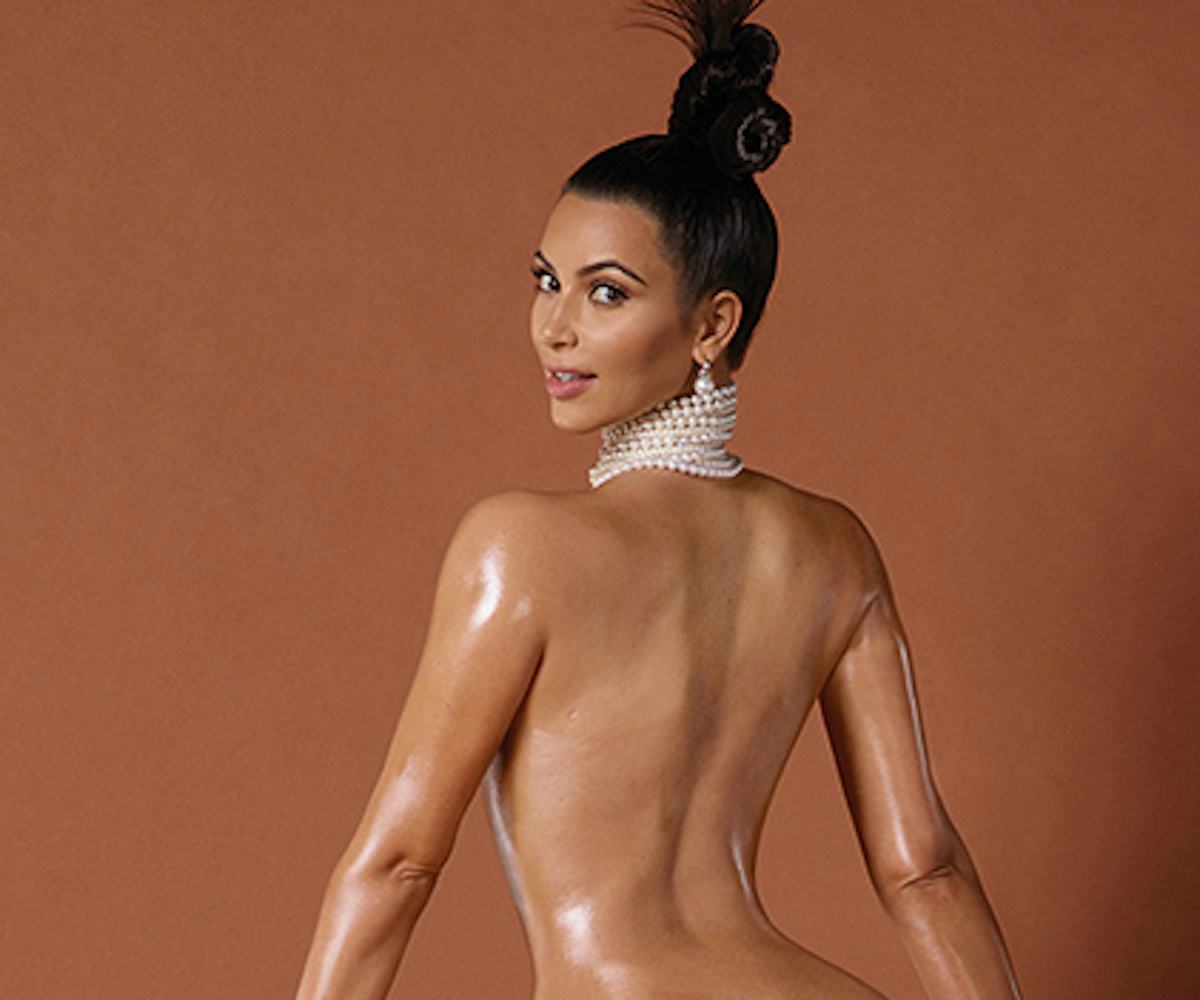 all photos by jean-paul goude courtesy of paper magazine
kim kardashian's ass stars in this month's paper magazine
"girl I ain't ever seen an ass like that."
When I first saw Paper Magazine's Kim Kardashian cover yesterday evening, I stopped, stared, and then kept scrolling on my news feed. No way that's a real cover, I thought. It's awesome. But no way...right? 
But the covers—shot by Jean-Paul Goude and starring Kardashian-West's completely unbelievable ass—are indeed real. And yes, they were designed and executed with one mission in mind: to "break the Internet."
And while the covers—one featuring an oiled-up, naked Kim, and the other showing the reality TV star balancing a glass of champagne on her derrière in homage to the photographer's "Champagne Incident"—are doing a hell of a job doing so (we're sure this will spark an infinite amount of commentary on race, sex, class, and ass everywhere), the one thing that's really breaking us? Kanye West's tweet...
#ALLDAY
Related Links:
This Is What Kim Kardashian Looks Like Without Eyebrows
Kim Kardashian and Cara Delevingne May Just Break The Internet