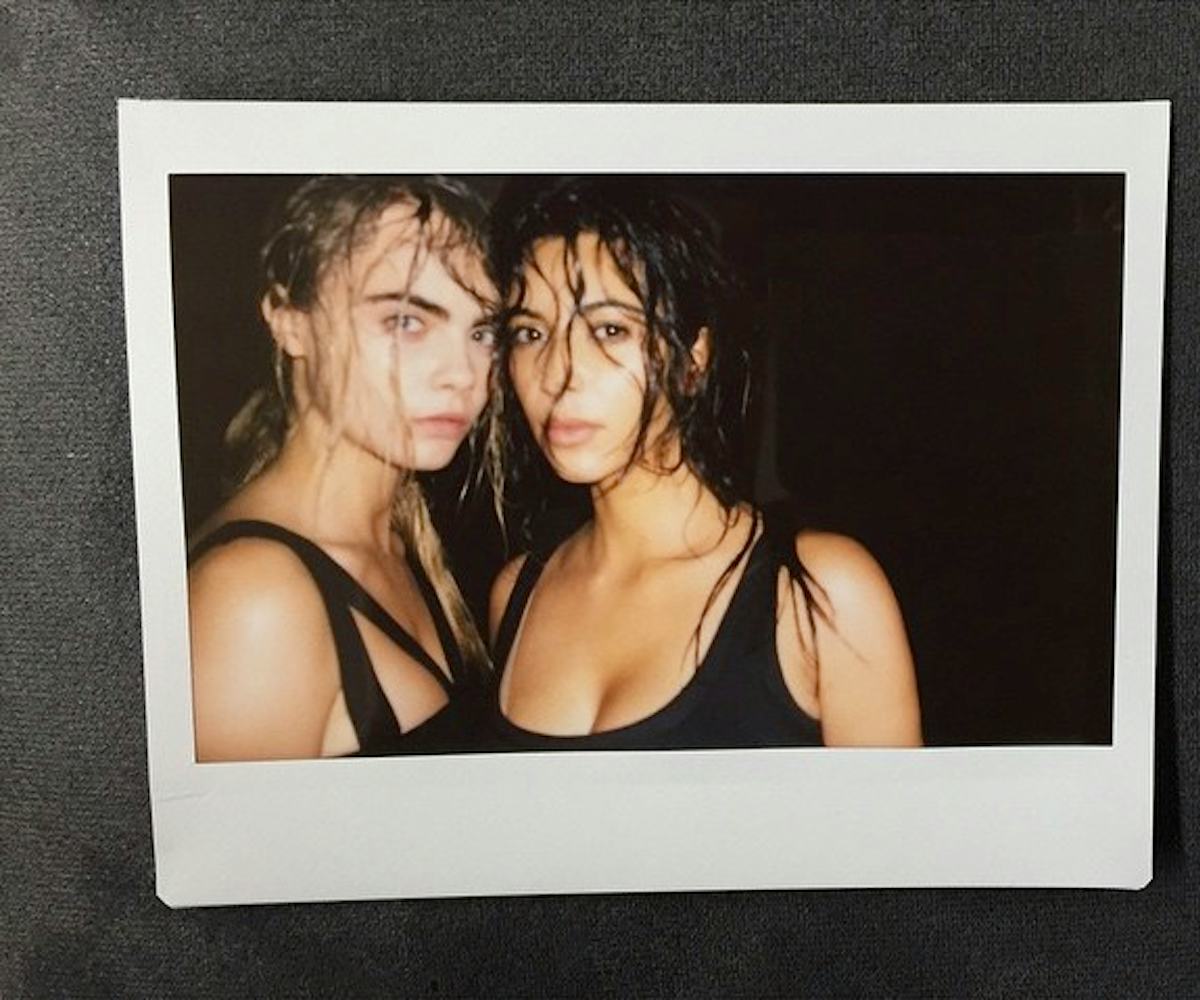 photo via @kimkardashian instagram
kim kardashian and cara delevingne are working on a secret project
and the internet explodes.
Thank god for all of those servers floating on rafts because if they didn't exist, Kim Kardashian would break the Internet with each tweet and selfie. Still, we got a little worried when Mrs. West Instagrammed a photo of her and Cara Delevingne earlier this week. The Internet almost broke with over half a million likes. Seriously. Especially since it was captioned "secret project." 
So here are the only details we know: Kim, Cara, and LOVE Magazine Editor-In-Chief Kee Grand are working on a secret project. One that involves wet mop hair, bare faces, and black tanks. Here's what it is. Or, rather, what we hope it will be:
The two star in a conceptual short film in which they discuss the objectification that comes with being in the public eye. All while treading water.
Cara and Kim's Guide To Surviving the Apocalypse.
"Bound 3" heads to Atlantis. This time, it's a tale of sisterhood. Sadly, Kanye is nowhere to be found.
Eyebrows...for your butt. Combining the best of both their worlds.
Swim Lessons with Cara and Kim.
The two film a PSA against the use of umbrellas. Umbrellas are so blasé.
Cara and Kim go to Seaworld after watching Blackfish. 
They participate in a Celebrity Dunk Tank challenge to raise money for "signature body part" insurance.
But, in reality, Cara Delevingne and Kim Kardashian are probably the next LOVE cover stars.