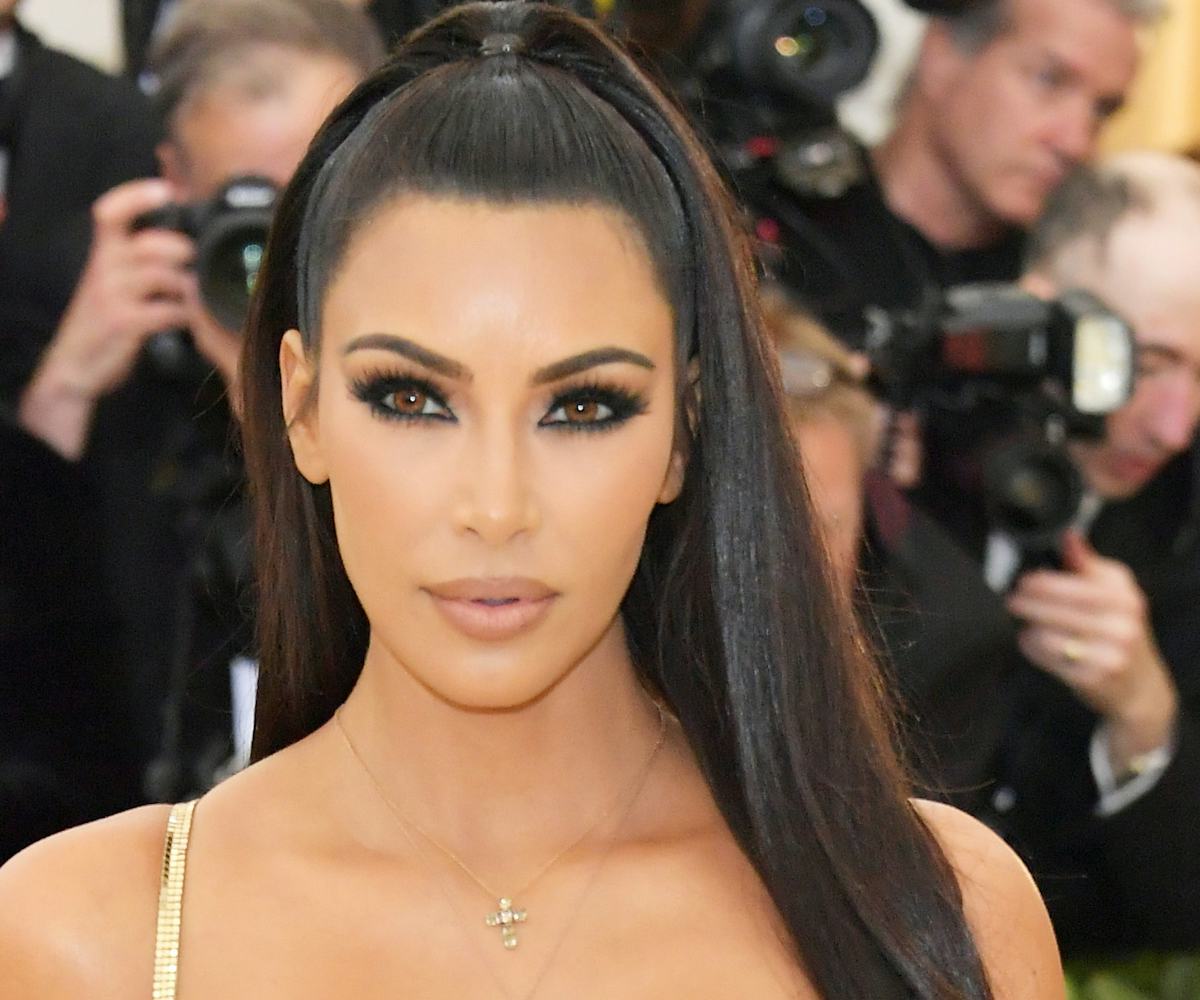 Photo by Neilson Barnard/Getty Images
Kim Kardashian Has Deleted A Controversial Promo For Diet Lollipops Twice
Jameela Jamil called her a "toxic influence on young girls"
UPDATE 5/16/18 12:00 p.m.: The post has been deleted. Again.
Kim Kardashian appears to have just reposted a controversial Instagram post for Flat Tummy Co's new appetite-suppressing lollipop. 
Earlier today, Kardashian's original post was slammed for promoting the diet aids to her 111 million followers. The product, which claims to satiate hunger pangs, was praised in Kardashian's posts as "literally unreal," alongside a promotion for 15 percent off for the first 500 buyers. However, according to The Independent, her initial Instagram was flooded with commenters concerned about the "toxic" message it sends to young women.
"I, like you, am the mother of two daughters and I think promoting a product like this is deeply irresponsible on your part Kim," one user wrote. Another said, "Disappointed to see such a post from such an influential media icon. Eating isn't shameful, our bodies aren't shameful. We deserve better." 
Another vocal critic of Kardashian's post was actor Jameela Jamil, who tweeted, "Fuck off. No. You terrible and toxic influence on young girls. I admire their mother's branding capabilities, she is an exploitative but innovative genius, however this family makes me feel actual despair over what women are reduced to." Liam Hackett, an anti-bullying activist, also chimed in, calling Kardashian's post "terrifying and gravely concerning."
That said, it appears that Kardashian is unfazed by the backlash as she has reuploaded the ad with the exact same caption as of 9:30am EST.