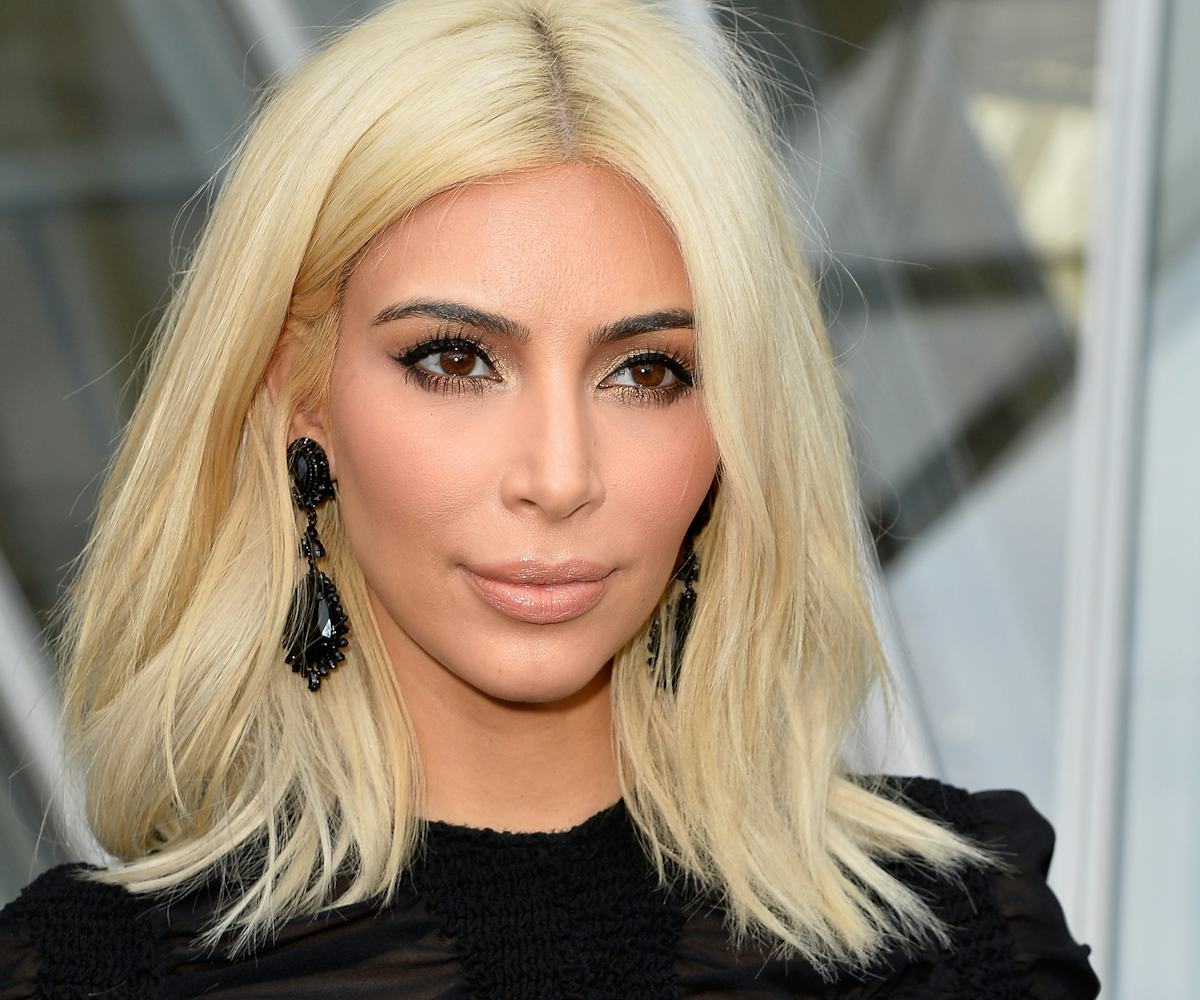 Photo by Pascal Le Segretain/Getty Images.
Kim Kardashian And Emily Ratajkowski Posed Together In A Topless Selfie
"we are more than just our bodies"
Kim Kardashian seems to be on a roll since initially posting a nude selfie about a month ago. After the public Internet initially calmed down, there were the inevitable celebrity reactions and eventually, an essay penned by Kardashian herself speaking to empowerment and what it means to be a role model. "I will not live my life dictated by the issues you have with my sexuality," she said. "You be you and let me be me."
It seems Kim still has a bone to pick with the naysayers though, and today posted a NSFW-ish topless photo of herself and supermodel Emily Ratajkowski. The selfie, which shows both women in a bathroom giving the middle finger, is captioned by Kim with a variation of the line from her previous selfie—"When we're like... we both have nothing to wear LOL." Ratajkowski opted for a more direct challenge of societal thinking, captioning with "However sexual our bodies may be, we need to hve the freedom as women to choose whn & how we express our sexuality."
The photo also appeared on both celebs' Instagram accounts, with Ratajkowski writing, "We are more than just our bodies, but that doesn't mean we have to be shamed for them or our sexuality."
Both women are examples of not only finding comfort in your own skin, but in those around you as well. Aware of their influence, we applaud them choosing to use it to address societal double standards and owning your sense of self. Now that Kim has a partner in selfie crime, we can't wait to see if more celebs will follow in her footsteps. Viva la revolucion!