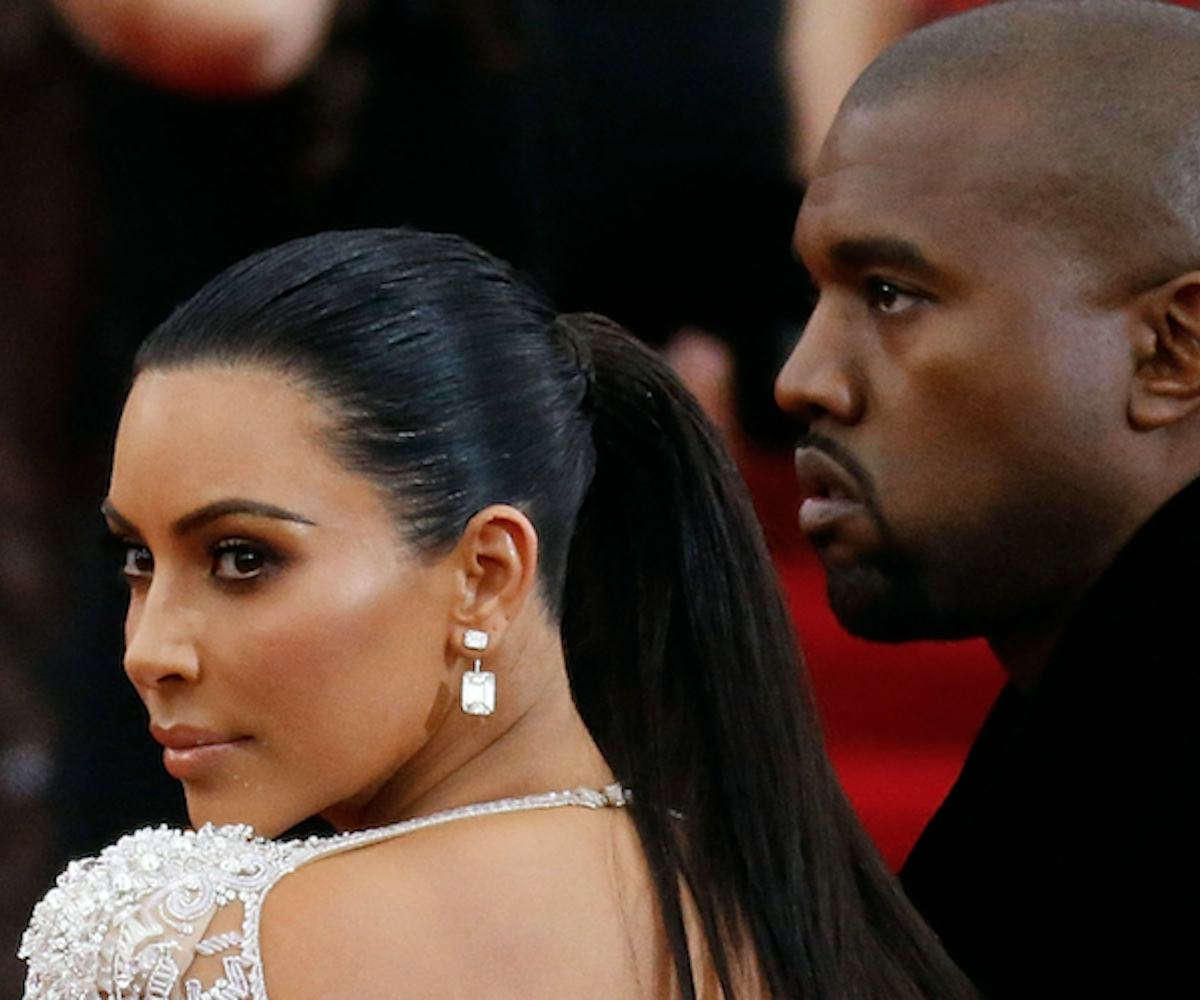 photo by John Lamparski/getty images
Kim Kardashian Is Sick Of The 'Get Out' Comparisons
Alluding that Kanye is held captive in a "sunken place"
Kim Kardashian made it clear that she's not here for those who compare her relationship to Kanye West to that of the Get Out characters'. In a new video for Elle, the reality television start-turned-entrepreneur spoke out about people who make memes about West being trapped by her family.
"Another dumb f***ing Kanye Get Out reference," she said. "People are so f***ing dumb and stupid."
In case you live under a rock and haven't seen the spectacular film, Get Out is about a relationship between Daniel Kaluuya's Chris, a black man, and Allison Williams' Rose, a white woman. In the beginning of the film, the two decide to take a trip to meet Rose's parents, who, spoiler alert, try to brainwash Chris and trap him in a "sunken place." On Twitter, Peele has referred to the "sunken place" as a metaphor for the oppressive system that marginalized groups face daily.
Since the film's release, people have insinuated that West has been likewise brainwashed and held captive by the Kardashian family through a variety of Get Out-inspired memes.
Kardashian is not here for them, though. You can see her response here.