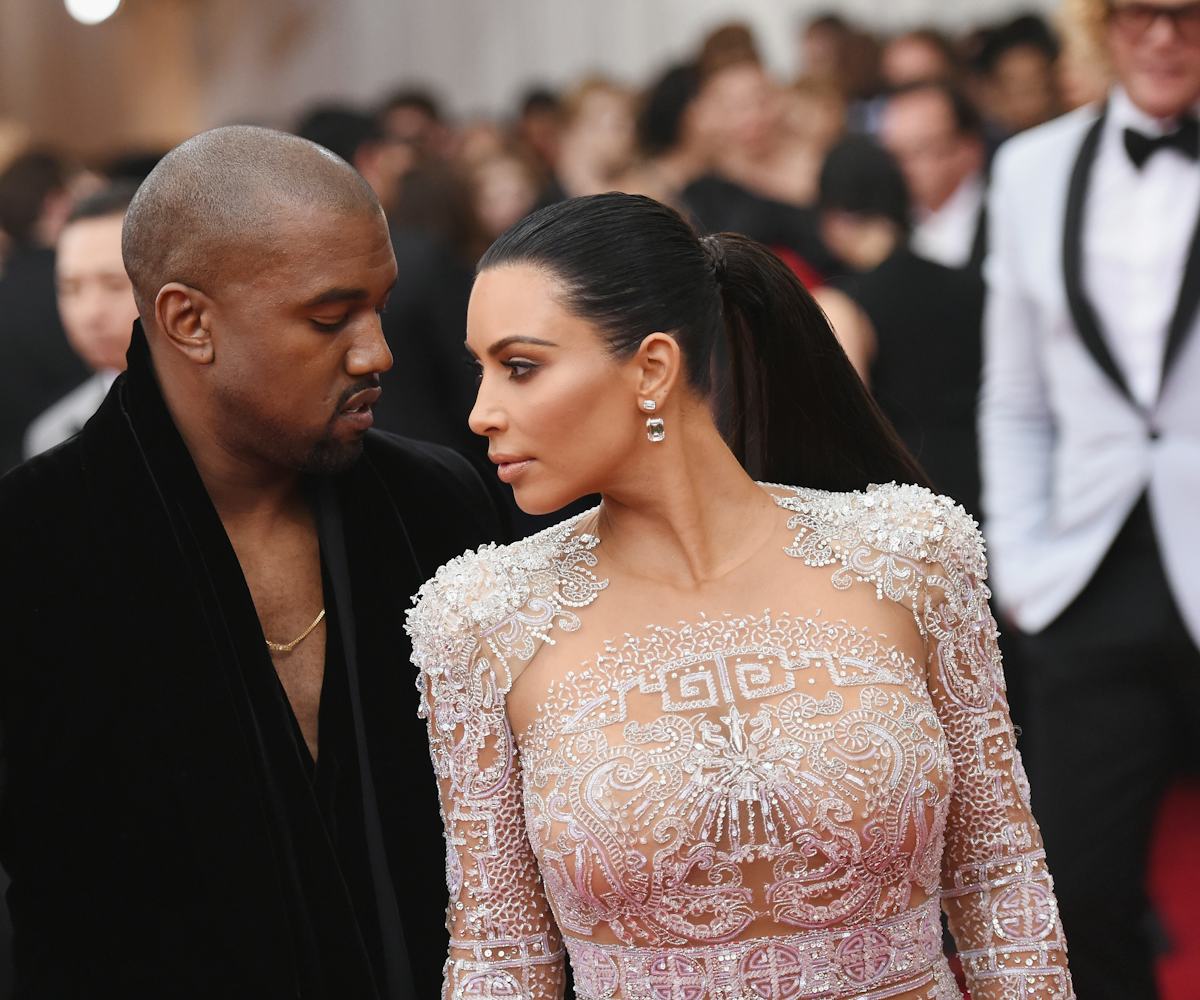 photo by Mike Coppola / getty images
kim kardashian reveals her baby's sex in cute instagram post
It was less than two weeks ago that the Internet ran rampant with rumors that Kim Kardashian and Kanye West's second child was going to be a boy, thanks to Us Weekly's anonymous sources. As usual, it turns out that anonymous sources were correct, because Kim Kardashian herself has just confirmed that speculation. "Nothing is confirmed unless you hear it from me," she tweeted back then. Well now we are hearing it from her. 
In a very adorable, Father's Day-themed Instagram post that shows Kanye with North in his lap, Kardashian reveals that she is indeed expecting a baby boy. "You're such a good daddy to North & you will be the best daddy to our new son too!" she wrote. 
Let the name speculation officially begin.