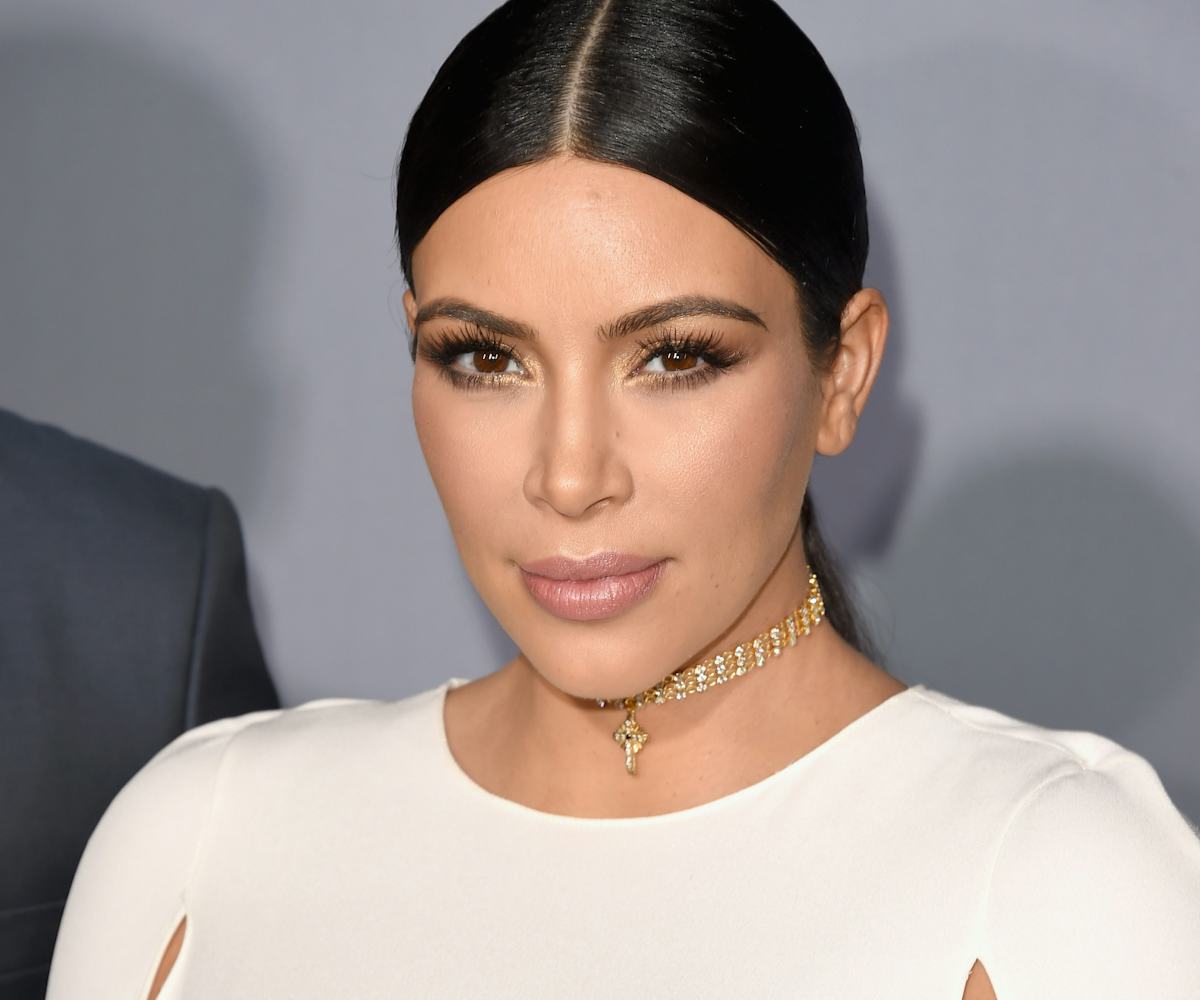 Photo by Jason Merritt / Getty images
Kim Kardashian Broke The Internet—Again
Her New Emoji Line Is Very Popular
Kim Kardashian is getting pretty good at this whole "breaking the Internet" thing. After her infamous Paper cover helped make the term mainstream, Kardashian is at it again, this time on the strength of her new emoji app, which was in such high demand upon launching yesterday, it reportedly crashed Apple's app store temporarily. 
Anyone who saw 60 Minutes' recent story on the inner workings of the tech company knows that they're a meticulous bunch, and preparation is paramount. But it appears not even they expected Kimoji to sell at the staggering rate of 9,000 downloads per millisecond. And while Apple has yet to officially  confirm that their app store did indeed crash, Kim wasted no time in taking advantage of the publicity opportunity. "Apple, I'm so sorry I broke your App Store!!!" she tweeted. "I can't believe so many people downloaded my KIMOJI app that it affected the entire app store!"
A few minutes later, she added: "Ahhhhhhhh I still can't believe we broke the entire App Store!!!!" Just to rub it in. 
But according to some unhappy users, the app—which features over 250 emojis pulled from Kim's ultra-glam world—wasn't working as expected, prompting her to issue the following statement. "We worked so hard on this app & we know there are some issues due to the massive downloads that the whole tech team is working on," she wrote. "My KIMOJI app will be up and running again soon! They are also working on fixing the search so u can easily find it!"
Even Kim's momager Kris chimed in, writing "I think the Apple App Store is overwhelmed but hang in there it's worth is (sic)!!!!!!!! #KIMOJI," because apparently breaking the Internet is a family affair.