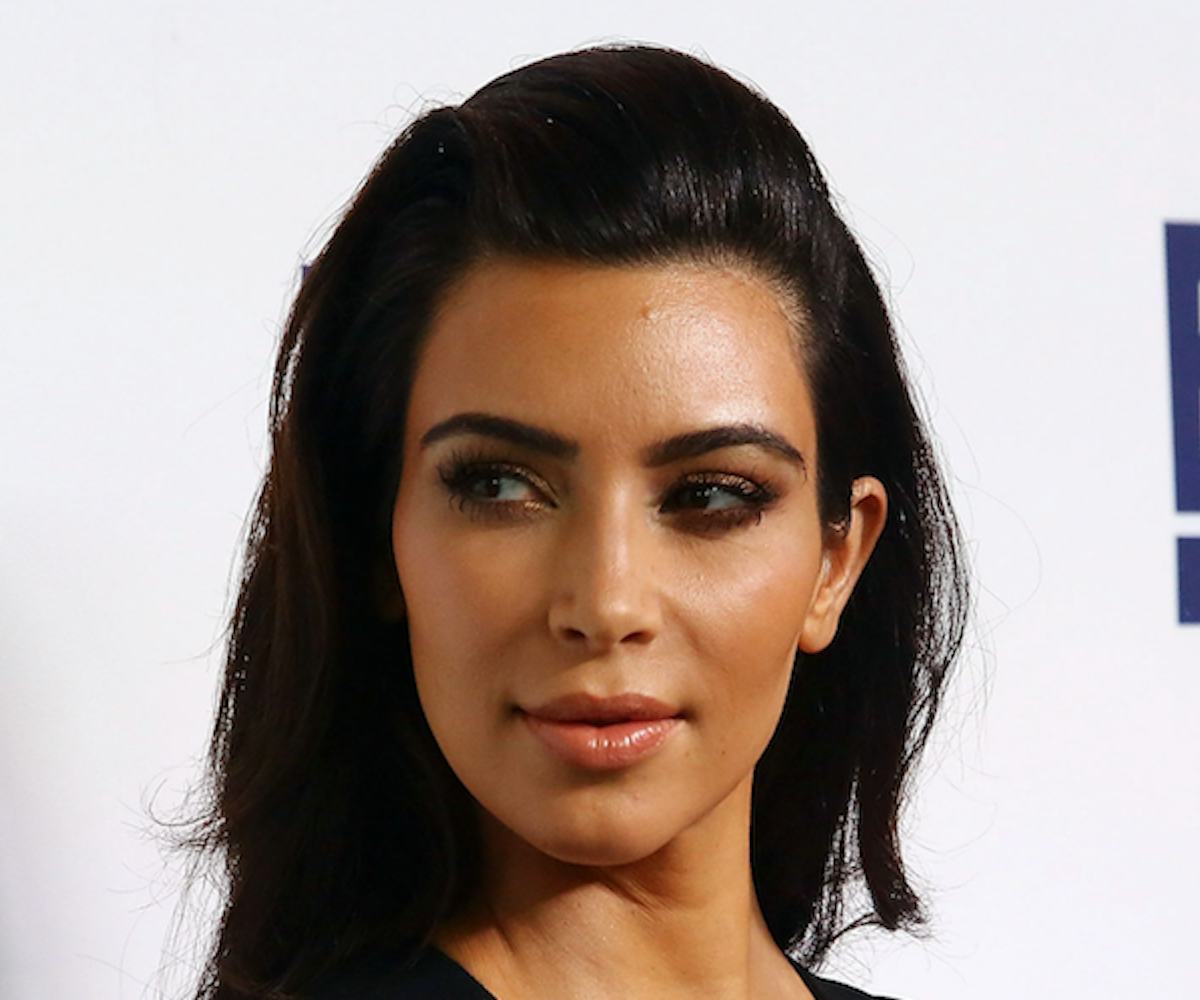 photo by Astrid Stawiarz/getty images
Kim Kardashian Is Reportedly Launching A Lingerie Line
And some people are not happy
It looks like Kim Kardashian's latest business move will involve nightgowns and a touch of cultural appropriation. The reality star-turned-beauty mogul is, according to TMZ, launching a lingerie line called Kimono Intimates.
The website cites that Kardashian filed to trademark the name through the same company that's behind FRAME and her sister Khloé's Good American label. Kimono Intimates will reportedly include bustiers, nightgowns, breast shapers, pasties, leotards, and socks. 
The news comes just a few weeks after Kardashian and her sisters filed to close all their DASH boutique stores. And though it's unclear how she chose the name for the label, many have theorized that her recent trip to Japan was probably the source of inspiration. 
In the past, Kardashian has been seen sporting kimonos and even wrote a blog post on her love for them in 2016.
Considering the Kardashians have had their fair share of cultural appropriated-related controversies, the name choice may not be the smartest.
Others, however, found the timing of the announcement to be suspicious, considering that Rihanna is gearing up to launch her intimates collection, too.