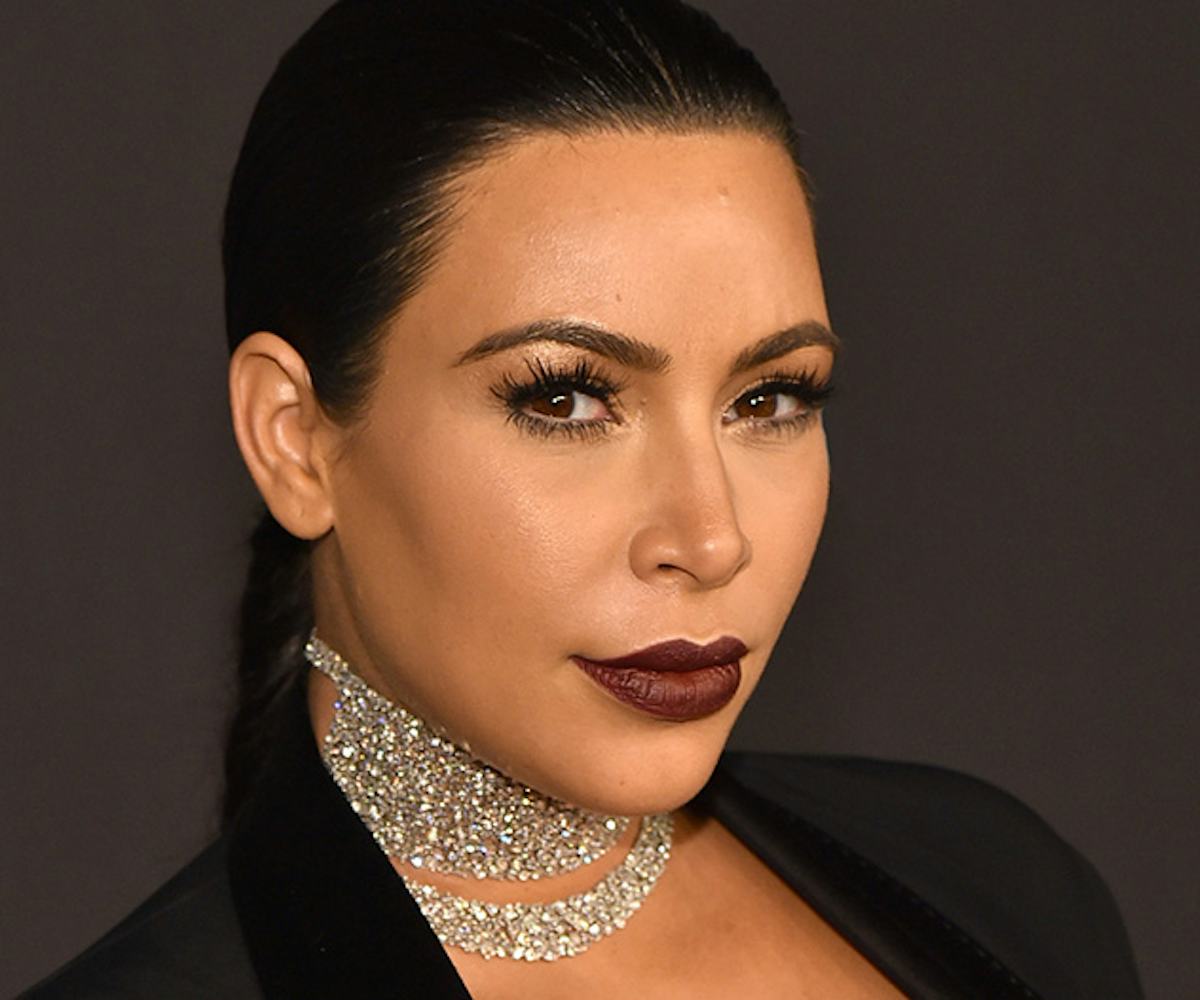 Photo: Mike Windle/Getty Images for LACMA.
So, What's Kim Kardashian Doing With Her Placenta?
I'm sure the first thing many of you asked yourselves upon hearing that Kim Kardashian West gave birth to a boy was, What's she going to do with her placenta? If not, well, now you're wondering about it. (Sorry.) But wonder no more, because the answer is here and it's simple: She turned her placenta into pills (pictured below).
Kardashian West explained via her personal site, "I heard so many stories when I was pregnant with North of moms who never ate their placenta with their first baby and then had postpartum depression, but then when they took the pills with their second baby, they did not suffer from depression!" After research informed her that "so many moms" felt "the overall healing process was so much easier," she decided to encapsulate her placenta. (She went to doula Joni Lucarelli for the job, who has been doing this for six years and charges $275 a placenta.)
"Every time I take a pill," Kardashian West wrote, "I feel a surge of energy and feel really healthy and good." Lucarelli said that the positive results are "not a sure bet," but that she finds the women who do ingest their placenta this way experience an overall better sense of well-being. Plus, Lucarelli said that by freezing the pills and saving them for "days of PMS or menopause," the placenta can help ease the discomfort.
"I totally recommend it for anyone considering it!" Kardashian West said. Doula Dually noted, Kim!