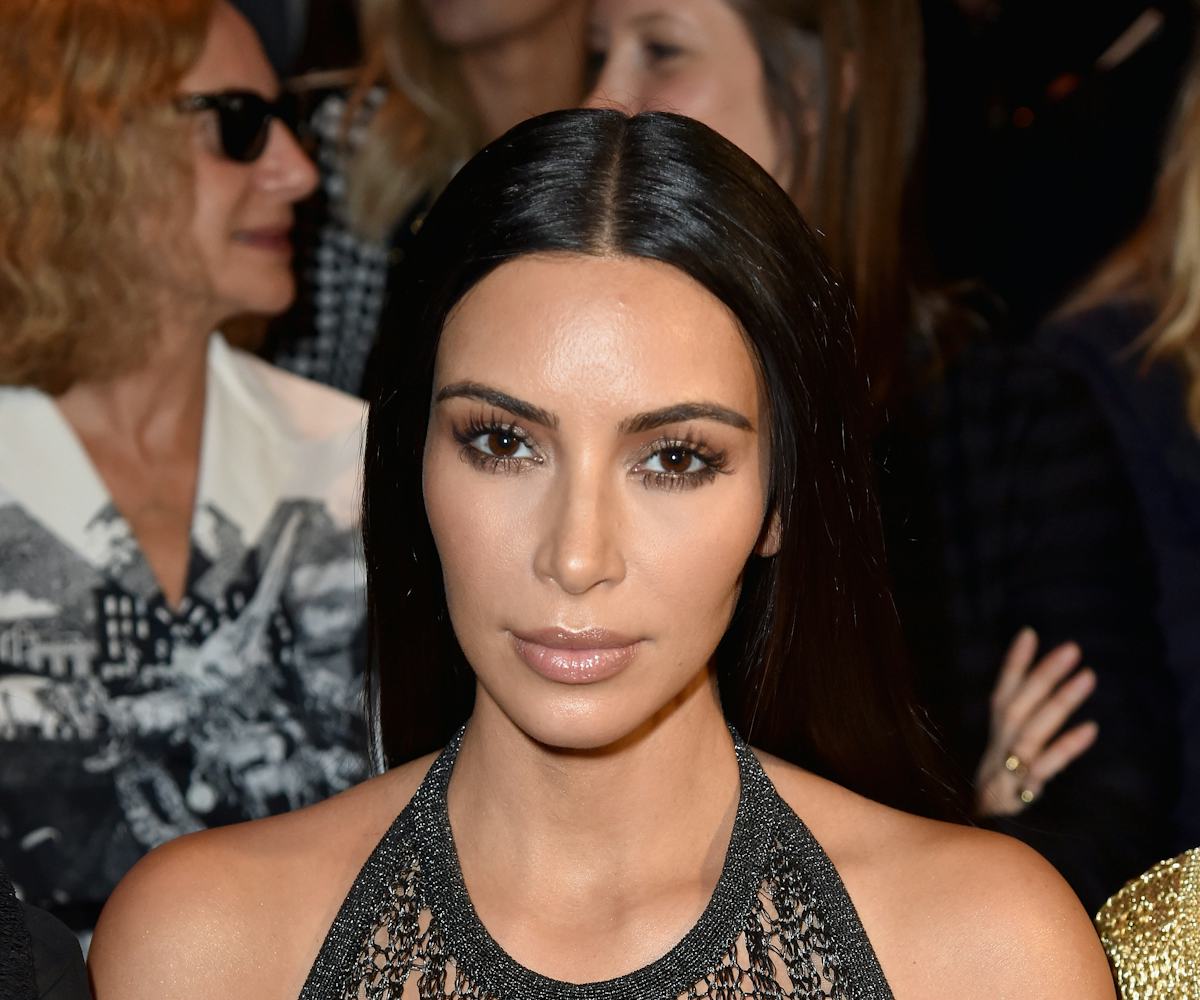 Photo by Pascal Le Segretain / Getty images
Kim Kardashian Was Robbed At Gunpoint In Her Paris Apartment
She's "badly shaken but physically unharmed"
Kim Kardashian was robbed at gunpoint in her Paris apartment on Sunday, according to multiple reports. The star was visiting the French capital for Paris Fashion Week when five masked gunmen stormed her apartment wearing ski masks and uniforms that mimicked those of French law enforcement. After forcing the building's concierge to open the door to Kardashian's apartment, the gunmen put a gun to her head before locking her in the bathroom. They eventually left with more than $10 million worth of jewelry and two cell phones. 
According to Kardashian's spokesperson, she is "badly shaken but physically unharmed."
Earlier in the evening, Kanye West cut his Meadows Music Festival performance short, abruptly telling the crowd that he had to attend to a "family emergency," before storming off of the stage. 
According to authorities, Kardashian's assailants escaped into the Paris night on bicycles and are still at large. 
Upon learning the news, Twitter trolls erupted in a deluge of misguided jokes about Kardashian's harrowing ordeal, which led to some celebrities coming to the defense of the reality star.
"Some sh– just isn't funny. I see you trying, but it isn't," Chrissy Teigen wrote on Twitter. "Fame is interesting. Celebs are supposed to love you guys while also knowing you'd make a meme of our dead bodies to get retweets." James Corden, meanwhile, wrote, "People making jokes about @KimKardashian tonight would do well to remember that she's a mother, a daughter, a wife, a friend. Be nice or shut up."
As for Kardashian, she was last seen boarding a private jet after giving statements to authorities. No arrests have yet been made.