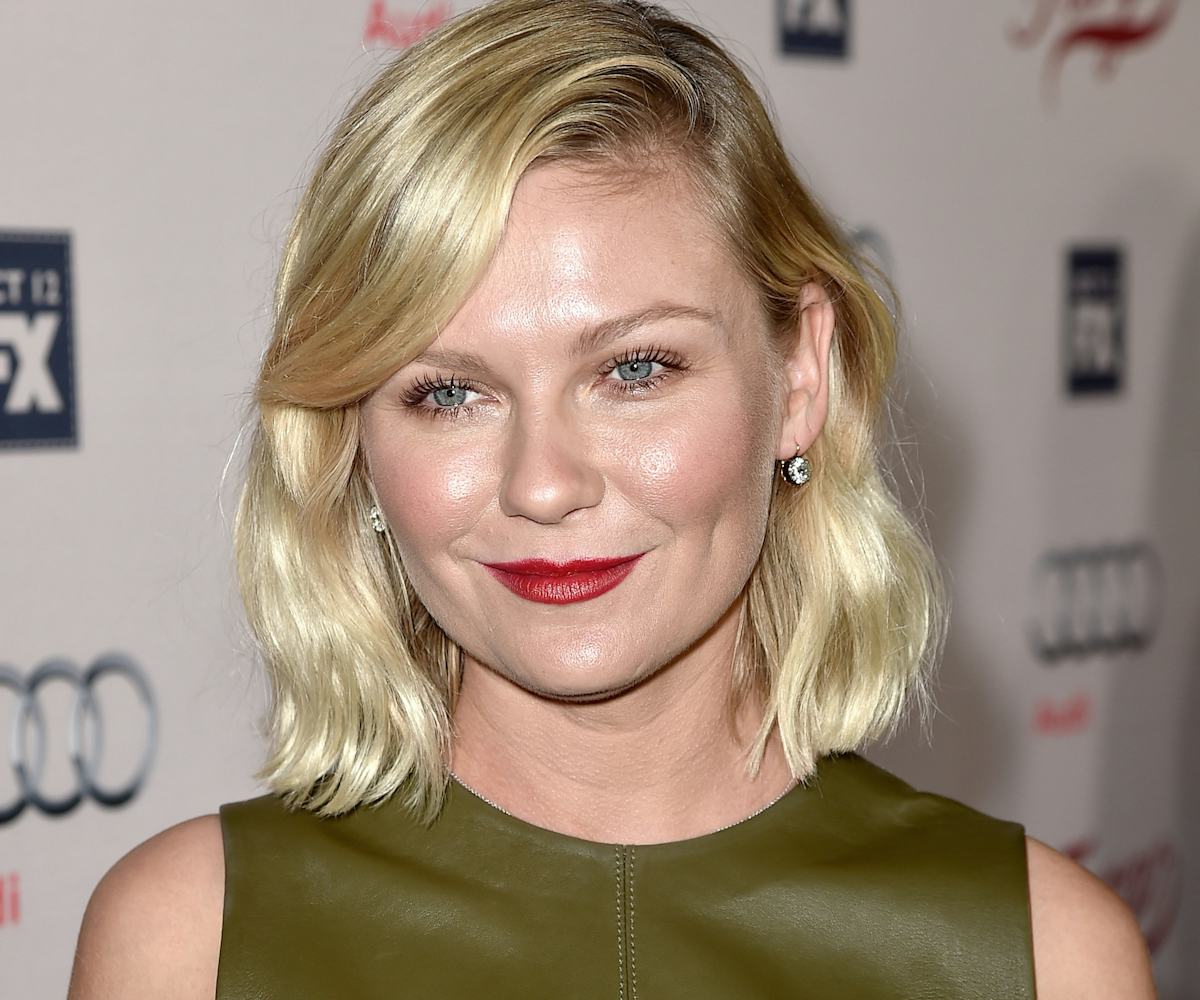 Photo by Kevin Winter/Getty images
Kirsten Dunst Was "Bullied" Into Doing A 'Maxim' Cover Shoot When She Was 18
In a revealing new interview with Stylist magazine, Kirsten Dunst admitted that she felt bullied into doing a provocative Maxim cover shoot when she was just 18 years old. When asked if she finds Hollywood sexist, Dunst hesitated before settling on her answer. "God. These conversations are always so, like… I mean, yeah."
Dunst went on to explain how when she was an 18-year-old star and new to the business, she felt pressured into doing a cover shoot for Maxim magazine that made her feel uncomfortable. "I was too young, I didn't like it,'" she said about the photo spread that featured her braless, covered only by a denim jacket. 
But according to Dunst, her early days in show business weren't all bad. She still remains close with her Interview With a Vampire co-star Tom Cruise. "Yes, I run into Tom. He sends me cake every Christmas. I call it the Cruise Cake," Dunst added. "It's so good—a coconut cake with white chocolate chips. It gets eaten within a day in my house. When the Cruise Cake gets delivered, it's like, 'Cruise Cake's here!' My friends know what that means."
To read the rest of Dunst's interview, download the Stylist app here.