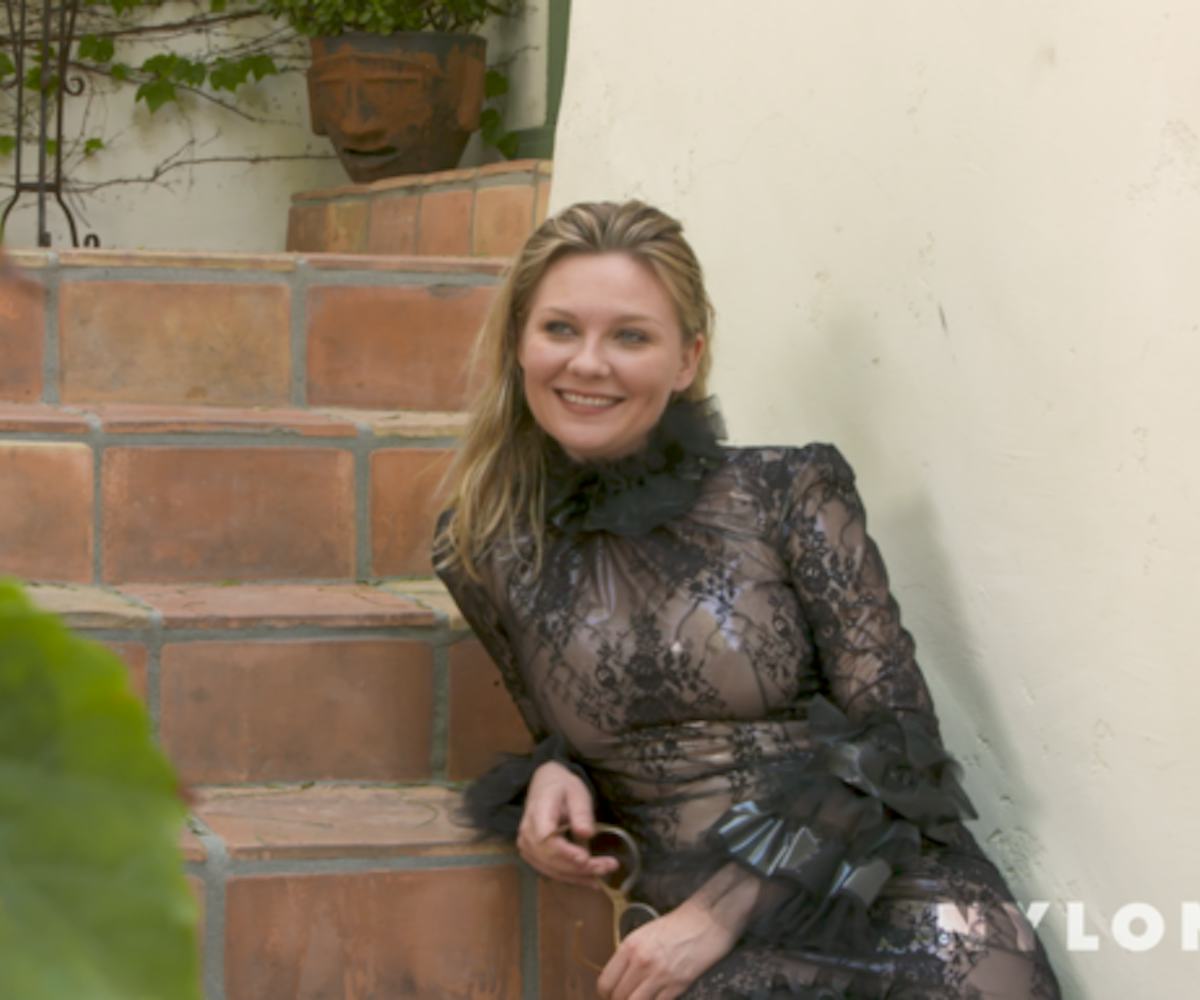 Watch Kirsten Dunst Reveal The Powerful Women Role Models She Had Growing Up
+ open up about working with Rodarte designers Kate and Laura Mulleavy
The following feature appears in the September 2017 issue of NYLON.
Vengeful bitches far and wide, eat your hearts out—because Kirsten Dunst is our September 2017 cover star! Our ever-beguiling, indie-turned-blockbuster darling has dominated the big screen—and our hearts—for as long as we can remember. And through her latest foray into psychological thrillers, from Sofia Coppola's The Beguiled to the highly-anticipated Woodshock directed by Rodarte designers Kate and Laura Mulleavy, Dunst continues to prove that even though she has done it all, she's just getting started.
Check out our exclusive behind-the-scenes footage of our cover shoot with Dunst to find out why her new character in Woodshock makes "devastating" decisions, the women who inspired her growing up, and what it was like working with the Mulleavy sisters.
Credits:
Produced and directed by Ren Potts
Camera operator: Ava Shorr
Sound: Ada Douglass
Styling: J. Errico
Hair by Laini Reeves
Makeup by Fiona Stiles
Manicure by Emi Kudo
Edited by: Tina Vaden
Music via Epidemic Sound: "Another Richmond In The Field (Instrumental Version)" by Martin Carlberg