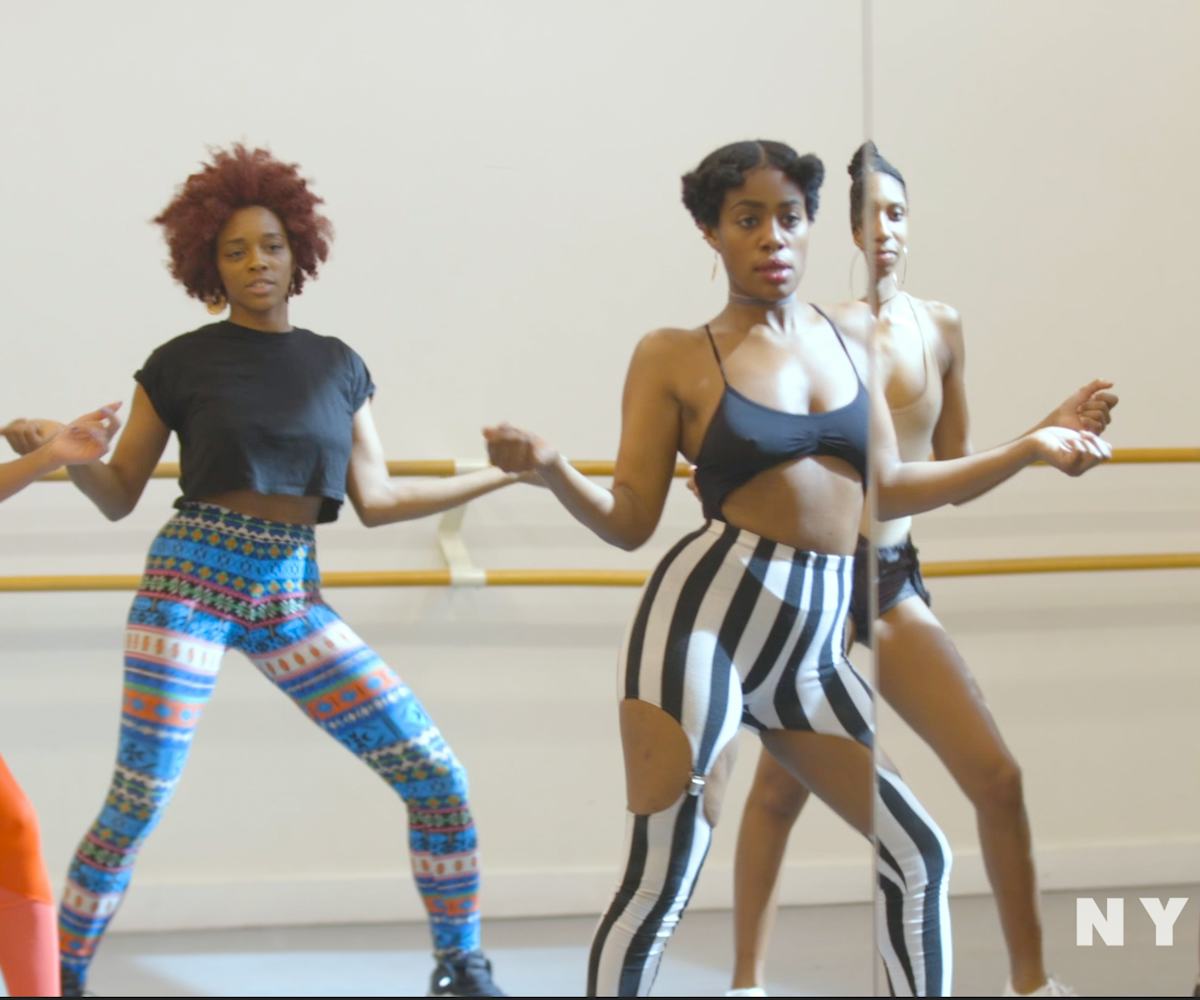 Watch DJ Kitty Cash & Friends Teach Us How To Move Our Hips
DJ Kitty Cash is known for bringing some of the city's coolest parties to life, but this time, she's stepping away from the turntables and heading to the dance floor to get us moving for her upcoming soca dance class.
We recently visited the Mark Morris Dance Center in Brooklyn, New York, where Cash and her friends, Ting & Ting party co-founder Deidre Dyer, dancer Kim Johnson, model-dancer Tata Milan, and DJ Rakim Ambeau, gave us the scoop on everything we need to know about wining—from its cultural significance to how it helps empower women. 
"My mom is Puerto Rican and black, and my dad is from Trinidad," says Cash. "I grew up practicing in the mirror, like, how do I move my hips? And it's just a part of my heritage and just a part of me. If you go to Trinidad Carnival, the entire country is involved. Everyone is dancing, it's not misogynistic, it's not degrading. I've seen a lot of articles where people are always talking about that, and it's not what it is—it is a cultural happening in a cultural time, and it's celebratory." 
The Ting & Ting Soca Dance Class with Kim Johnson will take place at Stepping Out Studios in New York City on Sunday, July 30 from 1 to 2pm. Playlist by provided by Kitty Cash.
Credits:
Directed and Produced by: Daniel Huskey
Lead Camera: Daniel Huskey
Assistant Camera: Tina Vaden
Sound: Drew Joy
Edited by: Tina Vaden
Music: "Caribbean Sunset 2" by Jan Chmela & "Club 2000 1" - Aldous Young via Epidemic Sound