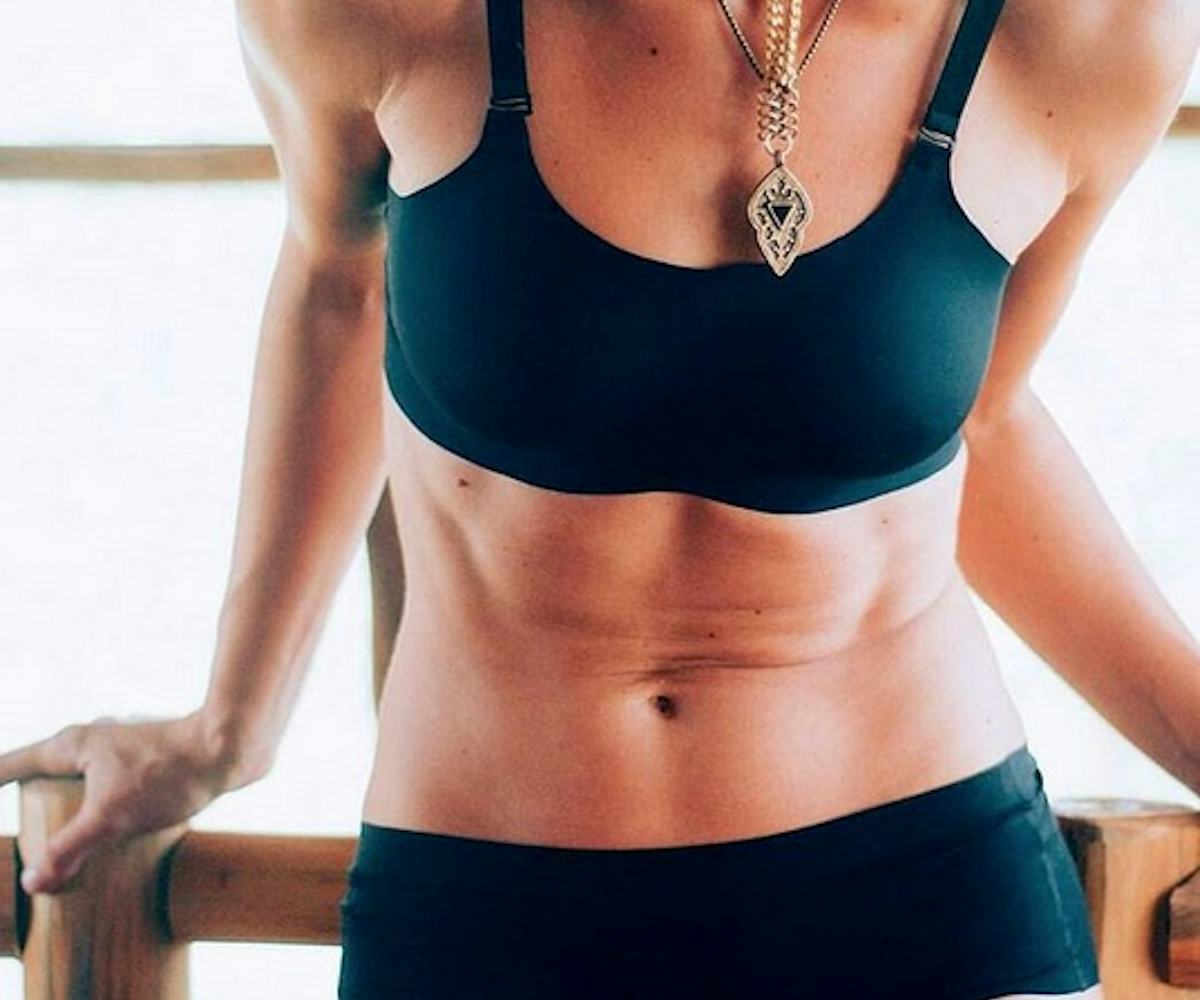 photo via @knixwear instagram
Knix Wear Wants To Change The Way You Wear Bras
say goodbye to bra shopping
Shopping for the right bra is basically a full-time job—one that involves awkwardly standing face-to-face with a stranger in a closet-sized fitting room to determine your size, and followed by trying on approximately 45,213 bras to find the right fit and support. Throw in the various styles needed for certain sartorial choices and athletic activities, and we're already ready to put in our resignation notice.
Canadian brand Knix Wear wants to make it so you never have another fitting-room meltdown again, so they've created the ultimate solution for women everywhere: A bra that can transform into any style a woman will need.
The "Evolution" bra, priced at $55, is designed so that it will quickly become your second skin. Whether you're at an overpriced cycle class, your desk, or at a party, you won't have to take it off, although you should because, hygiene. Although according to Knix Wear founder Joanna Griffiths, the bra's anti-microbial and anti-odor fabric doesn't require it to be washed as often.
But just how does this magical bra work? The Evolution bra is reversible with each side being a different color, and comes with two adjustable straps that can be adjusted into eight wearable ways. It is also underwire-free with a seamless form that provides support and molds to your body.
If this all sounds too good to be true, here's the catch: Knix Wear prioritized function over frills, and so it kind of looks like the training bra you owned in middle school. 
Despite the bra's juvenile aesthetic, a lot of women are ready to stop bra shopping. Knix Wear's Kickstarter page shows that they've almost doubled their goal with over 1,500 donations totaling more than $120,000—an astonishing $90,000 over Knix Wear's goal. That's a lot of bras.
(via HelloGiggles)