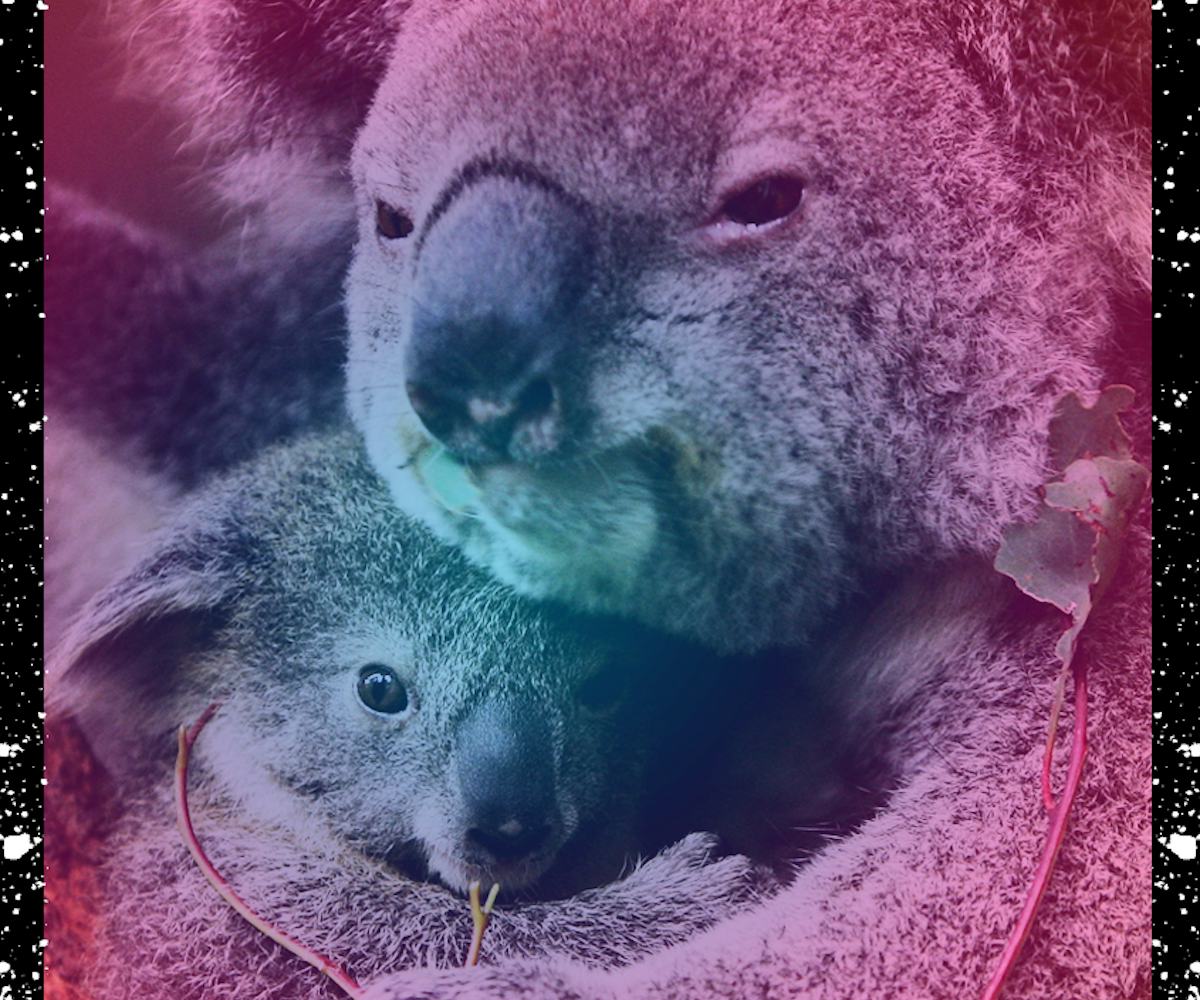 photo via getty images
koalas need you to make mittens for their paw burns
because of the brush fires in south australia
Since Friday, an out-of-control fire has raged across South Australia, and the BBC reports that over 100 people have needed hospital treatment. Of course, humans aren't the only creatures suffering from the fires: It's estimated that hundreds of animals have died so far, with many needing to be put down because their injuries were so severe. 
And, even the animals who survived haven't made it out unscathed. Koalas have had a particularly tough go of it, since they move oh so slowly. Their injuries are typically burns on their paws. Their tiny, perfect, soft paws. 
Australian Marine Wildlife Research & Rescue Organisation president Aaron Machado told the BBC, "Koalas don't have immune systems so the risk of death from infection is very high." He continued, "They get to a point where they are in so much pain … they just sit at the bottom of a tree and scream." Coincidentally, that's what I'm doing right now. 
However, there is more to be done here than put your hands over your face and cry. After precious koala paws are treated with medicine and bandaged, they need to be protected with custom cotton mittens—and the The International Fund for Animal Welfare is putting out a call for more. 
Yes, we have been called upon to make mittens for wounded koalas, and it is the noblest of causes. There's a template to follow on the IFAW website, so all you have to do is trace the mitten, cut it out, sew it, and mail it to Australia. First, though, when you click the link, be sure to put your hand up to the template and imagine you are gingerly cupping the wounded paw of a fuzzy marsupial angel named Jeremy. (That's what rescue workers have named one particularly precious young koala baby being treated for paw burns. I didn't just make that name up.) 
As for how many mittens they need? Cheyne Flanagan, supervisor at Port Macquarie Koala Hospital, told Australia's ABC News that they'd go through 400 mittens in a week if the bush fires came to their local area. So, if ever there was a time to take that sewing machine out of storage, this is it. 
Find out where to send the mittens here.