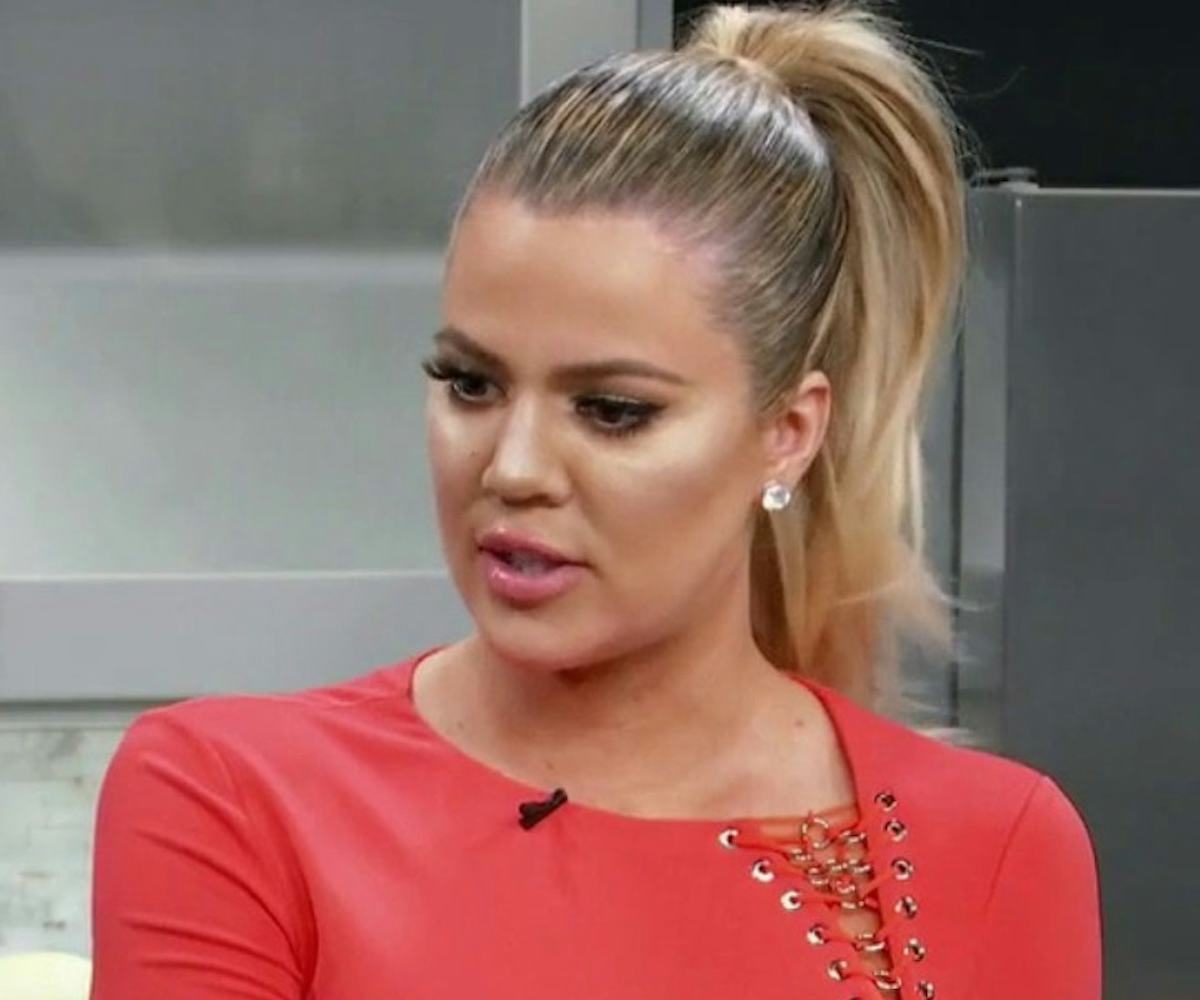 Image Courtesy FYI
"Kocktails With Khloé" Has Been Cancelled And The World Is A Smaller Place Now
They say we're in a Golden Age of Television. But how can that be true when Kocktails with Khloé will no longer be on-air? It just doesn't make sense. It was the best show on television.
Yes, it is with genuinely heavy hearts we report that after a 14-episode run, Kocktails with Khloé, the show that brought us almost too close to Khloé Kardashian, has been unceremoniously put on "indefinite hold" along with our hopes and dreams. The network issued the statement, "FYI and Pilgrim Media Group appreciate everyone's great work on the series and are pleased that the show brought new viewers and significant numbers to FYI's linear and digital platforms. We are grateful to have had the opportunity to work with Khloé and thank her for her hard work and unique voice that she brought to the series." Dang.
Kardashian followed this up with series of tweets.
There is no explanation as of yet to why the guiltiest of guilty pleasures is no longer with us. Maybe it has something to do with her bandwidth. After all, she has a new upcoming show, Revenge Body, along with her regular work on Keeping Up with the Kardashians and about 20 other odd projects. But then again, perhaps it was just too good for us. Perhaps we didn't deserve it. Perhaps we could have, should have done more. We may never know. 
No joke, we adored this messy, boozy powdered jelly doughnut of a show. We imagine that even those who straight-up hate the Kardashians, and all that they stand for, would settle into a solid addiction to it if only they had been given a chance. Remember the realness? Remember the honesty? Remember the confessions? Remember when Khloé said that she'd never seen a "white penis"? Remember this? We do, and we always will.
Goodbye, Kocktails with Khloé. We'll be pouring one tonight for you.