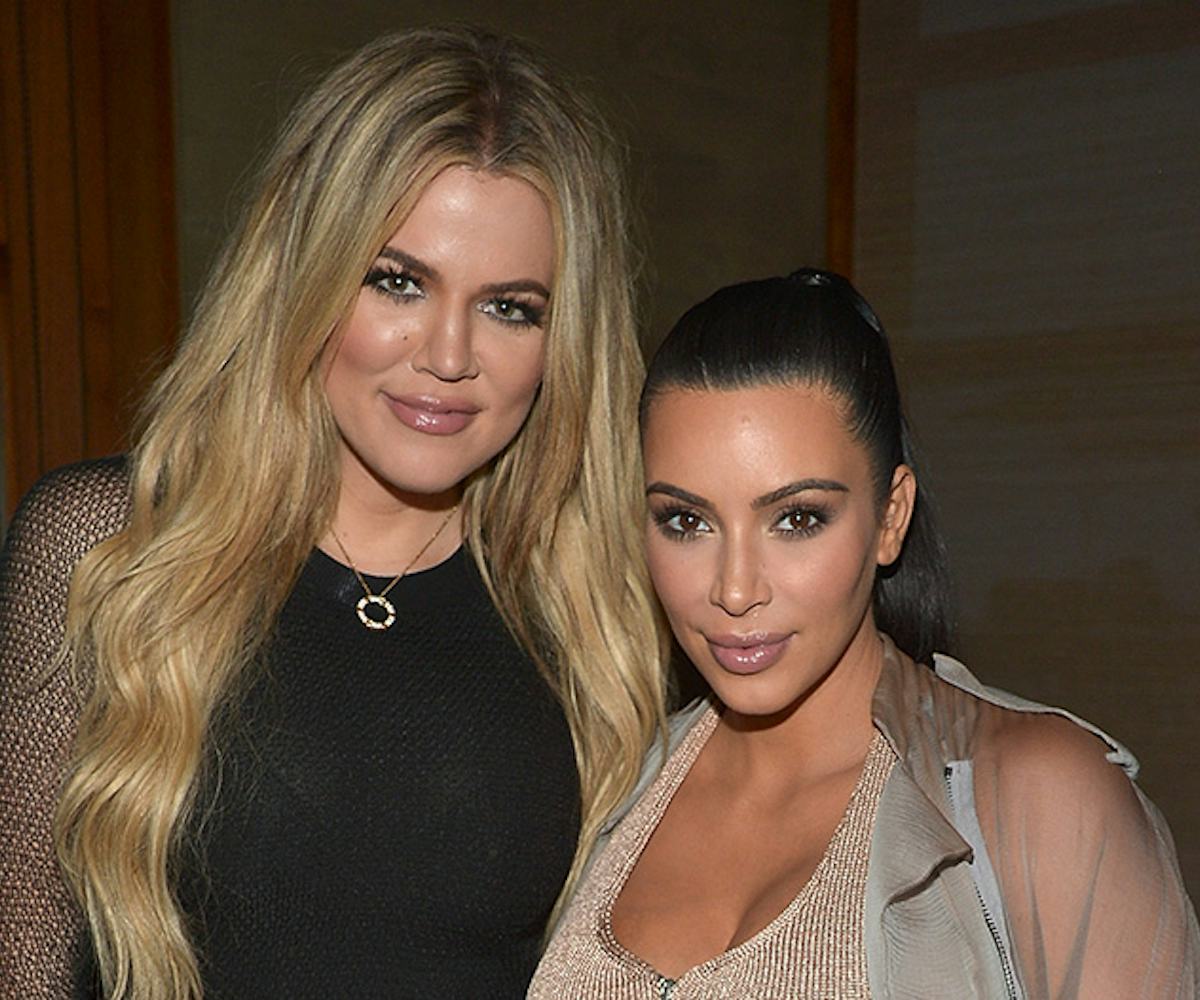 Photo by Charley Gallay/Getty Images for Kardashian/Jenner Apps.
Khloé Kardashian Talks Fame After Kim Kardashian's Sex Tape
"initial notoriety is one thing…"
Working in media, it's hard to ignore the Kardashian-Jenner family. The Internet is saturated with think pieces about why so-and-so likes them, how they learned to love them, and why they matter. Almost every piece—no matter how valid the argument for them may be—gets bombarded with comments questioning their fame, with a handful directly calling out (and shaming) Kim Kardashian's sex tape as the reason. As a result, their fame is somehow dirtier and less warranted. Khloé Kardashian spoke directly to that point last night, on her ridiculously enjoyable show Kocktails With Khloé.
Toward the end of the episode, when guests sit around Khloé's kitchen table and have a chat, GloZell point-blank asked her host about Kim's adult video, filmed in 2003. She wondered whether Khloé and her family would be here had it not been for the tape. Khloé responded, "I think having initial notoriety is one thing. But having something to sustain—we're filming season 12 and then to have the longevity that we have, you have to give credit to that." The party agreed.
Of course, this question isn't new. Oprah asked Kim Kardashian a similar question in 2012. "That's how I was definitely introduced to the world. I like to think that I'm aware. I'm not naive to that fact," she said. "It was negative way, so I felt like I really had to work ten times harder to get people to see the real me." Indeed, the first season of Keeping Up with the Kardashians kicked off with Kim addressing the sex tape, but the show and the family's subsequent fame soon blossomed into something much more positive than the video. To echo Khloé's statements, the notoriety is an entry point; what you do afterwards, with the platform you find yourself on, is a truer, more honest example of one's character, talent, and savviness.