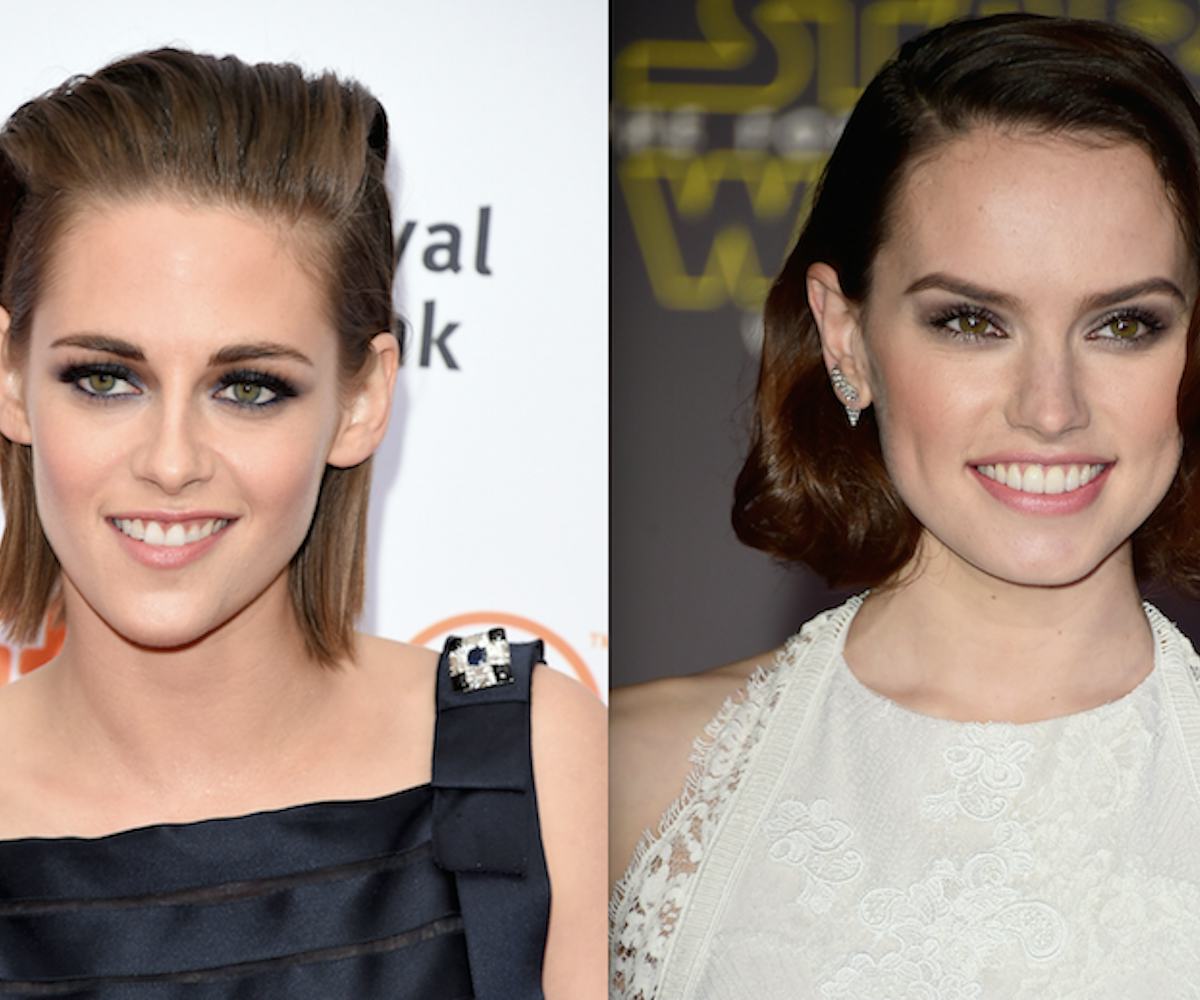 photo by jason merritt/frazer harrison
kristen stewart gave daisy ridley advice on being really successful
how to handle being in a billion-dollar franchise 101
Only in our dreams do we get Kristen Stewart doling out life advice for us in a Hollywood Reporter podcast. Even better: Daisy Ridley got that same advice in real life, all thanks to the fact that's she's lately become one of the brightest young stars in Hollywood, having starred in the wildly popular and well-received Star Wars: The Force Awakens.
Stewart, who has starred in a billion-dollar franchise of her own—a little something called Twilight—had some words of wisdom about acting for the new, fresh-faced actress, who has only recently become exposed to the madness of incredible fame. "Focus on the fact that you're stoked 'cause you're doing the work that you want to do," she advised Ridley. "It's literally mainly just about focusing on what makes you happy. And if losing your anonymity or whatever doesn't make you happy, then focus on something else."
This advice seems highly applicable for Ridley, seeing that she's the star of a movie now poised to surpass the success of Titanic and become the second highest-grossing film of all time in the US. It's also set to beat the 2015 blockbuster Jurassic World to become the number-one film of the year.
In the podcast, Stewart said of her own acting experience: "I feel really stimulated and challenged and not bored. If that ran out, then I would stop acting. I'm madly in love with what I do."
Hopefully, Ridley feels the same way about her film career and that Stewart's advice rings true. The rest of us are just here, living vicariously through her.