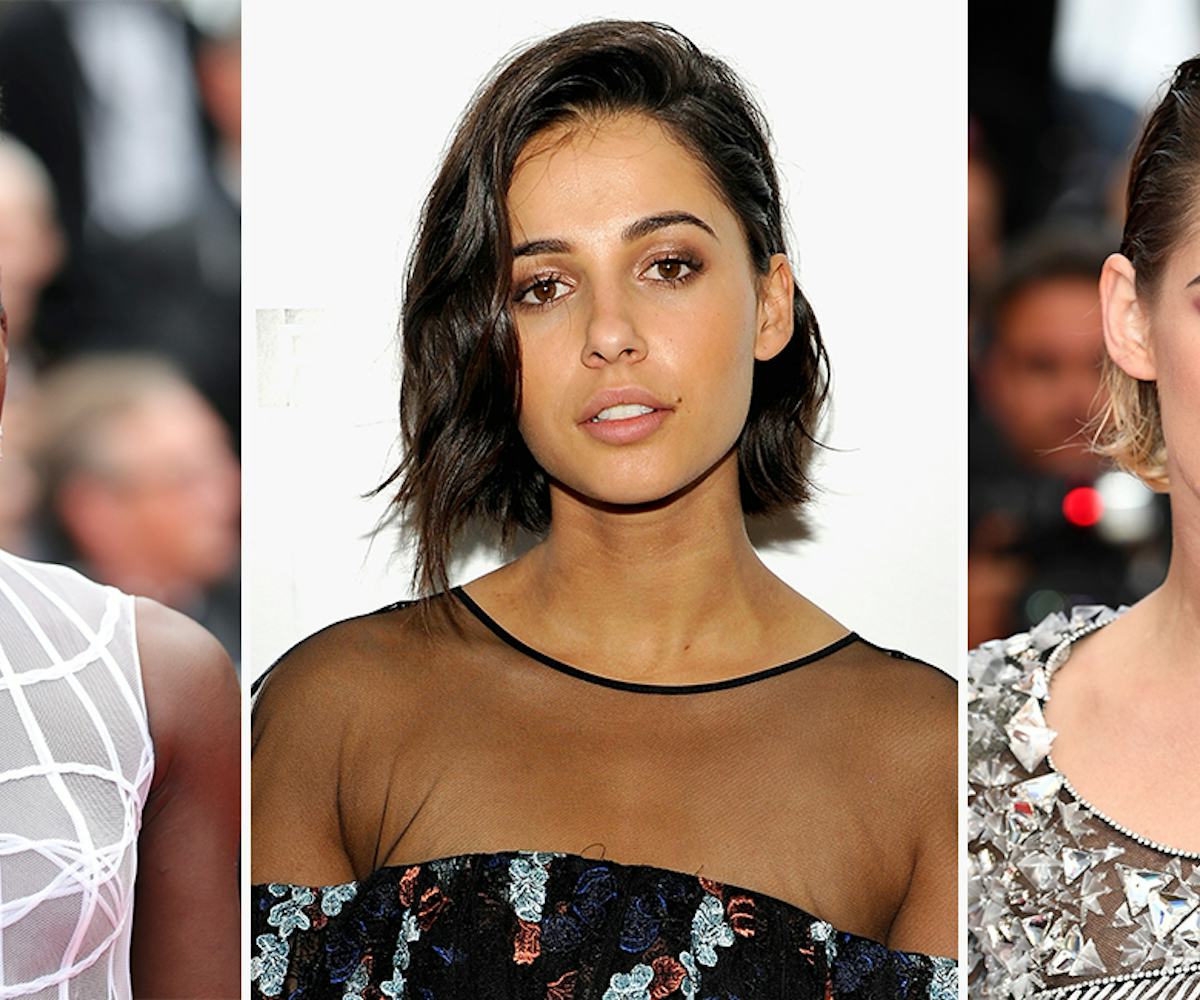 Photo by Andreas Rentz/Getty Images; Photo by John Sciulli/Getty Images for WIRED; Photo by Pascal Le Segretain/Getty Images.
Kristen Stewart And Lupita Nyong'o Are Reportedly Confirmed For The 'Charlie's Angels' Reboot
Good morning Charlie, we have some new angels on our hands.
Last year, we got word that a reboot (of the reboot?) of Charlie's Angels was on the way. Elizabeth Banks is set to direct it, but as far as casting is concerned, it's mostly been a bunch of rumors. Well, now, we reportedly have confirmation of our new fighting trio, which will include Naomi Scott, Lupita Nyong'o, and Kristen Stewart. 
Yes, we're more than a little wary of reboots nowadays, but this cast looks promising. Add in the fact that Banks is heading it, and we're hoping to see some prominent girl-power moments. Like we've said before, we don't think Stewart nor Nyong'o would sign up for a film that's solely about women wearing tight clothes and taking orders from a man over a speaker. They'd want something a bit deeper than that, and that's what we hope we get.
Scott, who some might not be as familiar with, played the Pink Ranger in the 2017 Power Rangers movie (which Banks also starred in), and is set to play Princess Jasmine in the upcoming live-action adaptation of Aladdin. 
The reboot is slated to hit theaters June 7, 2019.