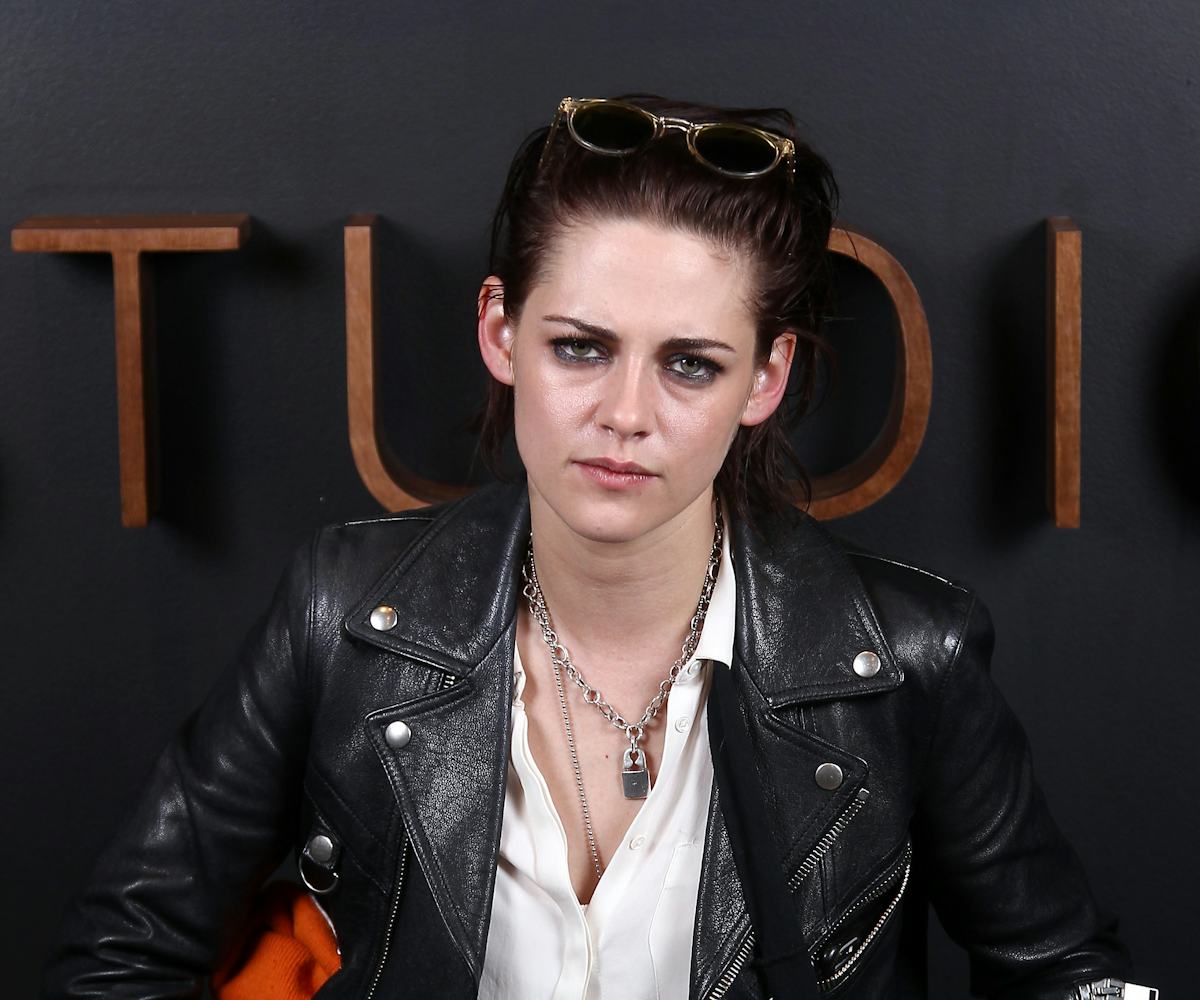 Photo by Tommaso Boddi/Getty Images
Kristen Stewart On Donald Trump's Unusual Fascination With Her Love Life
Donald Trump's ascension to the presidency has loomed over this year's Sundance Film Festival like a dark cloud. Richard Lawson of Vanity Fair described in detail how the inauguration dominated the conversation on the festival's first night. That sentiment was made even more apparent during an interview Kristen Stewart conducted with Variety on Friday.
Stewart, who was in town to premiere her directorial debut, spoke about how Trump developed an odd fascination with her 2012 cheating scandal. "He was mad at me a couple years ago, really obsessed with me a couple years ago, which is fucking crazy," Stewart said about Trump.
For those of you that don't remember, Stewart's relationship with her Twilight co-star Robert Pattinson imploded when it was revealed that she'd had an affair with director Rupert Sanders. And while the gossip rags were relentless on the actress, it appears that our new president also had an opinion. 
"Everyone knows I am right that Robert Pattinson should dump Kristen Stewart," he tweeted at the time. "In a couple of years, he will thank me. Be smart, Robert."
So how does K-stew feel, knowing that the leader of the free world took a personal interest in her love life? Well, let's let her tell you. 
"I can't even understand it. I literally cannot even understand it. It's such far-out concept that I don't want to believe that actually is happening. It's insane."
Yup, that about sums it up.