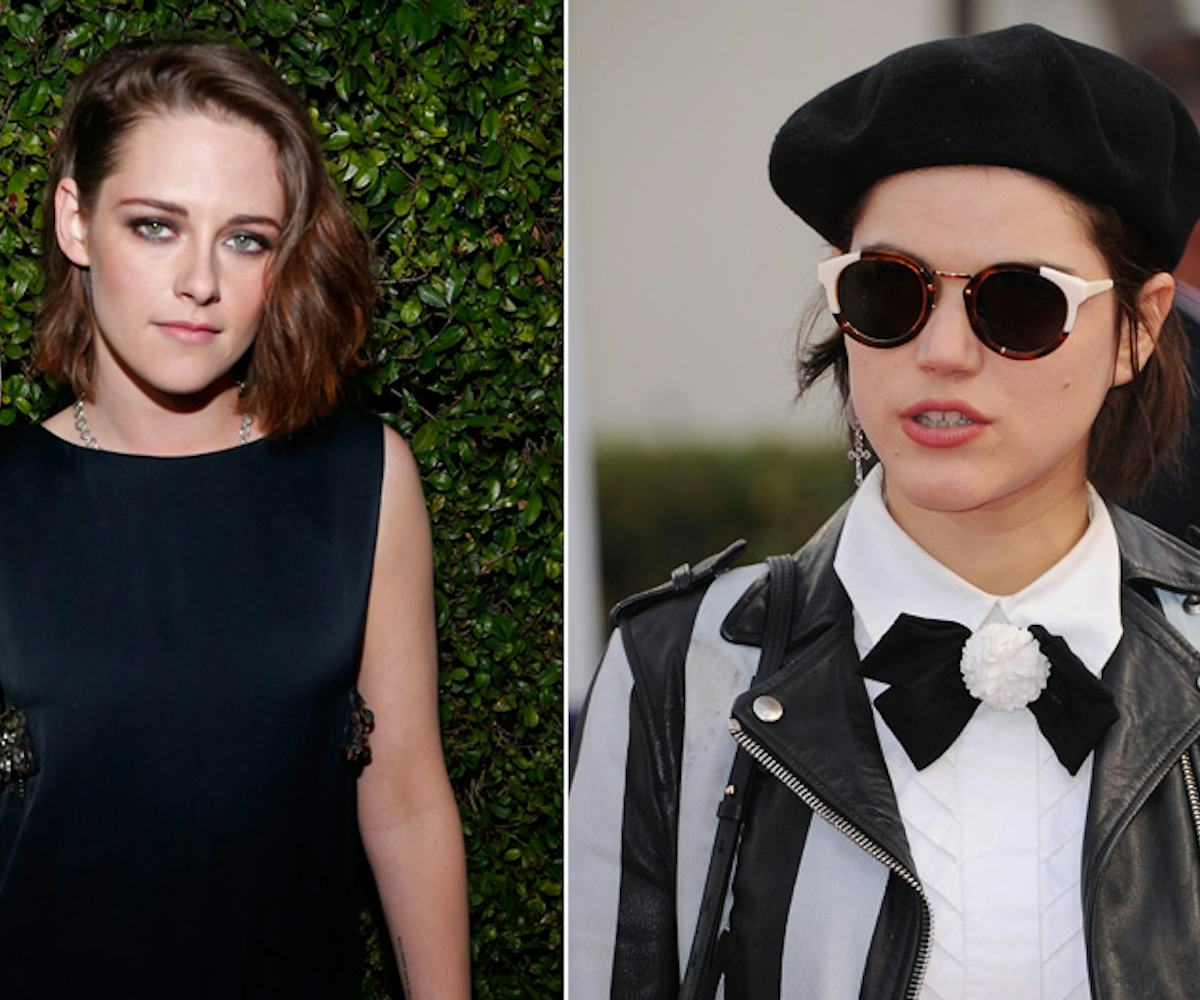 Photo by Rich Polk/Getty Images for Marie Claire; by Francois Durand/Getty Images.
Kristen Stewart And Soko Are Most Allegedly "In Love"
Kristen Stewart and her alleged girlfriend, Stephanie "Soko" Sokolinski, aren't shying away from the paparazzi. They've taken their hand holding and public displays of affection from Paris to Los Angeles, swapping leather jackets for cotton and patterns. The rumors about their possible romance started flying two weeks ago. Then, photos of the two allegedly kissing surfaced. Now, there are photos of Soko sucking Stewart's thumb, outside a car window. (There really isn't a pretty way to say that...)
Soko recently confirmed she was in a relationship to W magazine. Though she doesn't name a name, she does say she is "very, very, very in love and very happy in a relationship." Her brother also shared a photo of the two. So, there's that.
Stewart hasn't confirmed anything, but she probably won't. She's always been a little ambiguous when it comes to speaking to the press about her love life. The photos speak for themselves. You know, allegedly and all that. There is the possibility we have another Jessica Lowndes/Jon Lovitz situation on our hands. Though, if that's true, we don't want to be right.