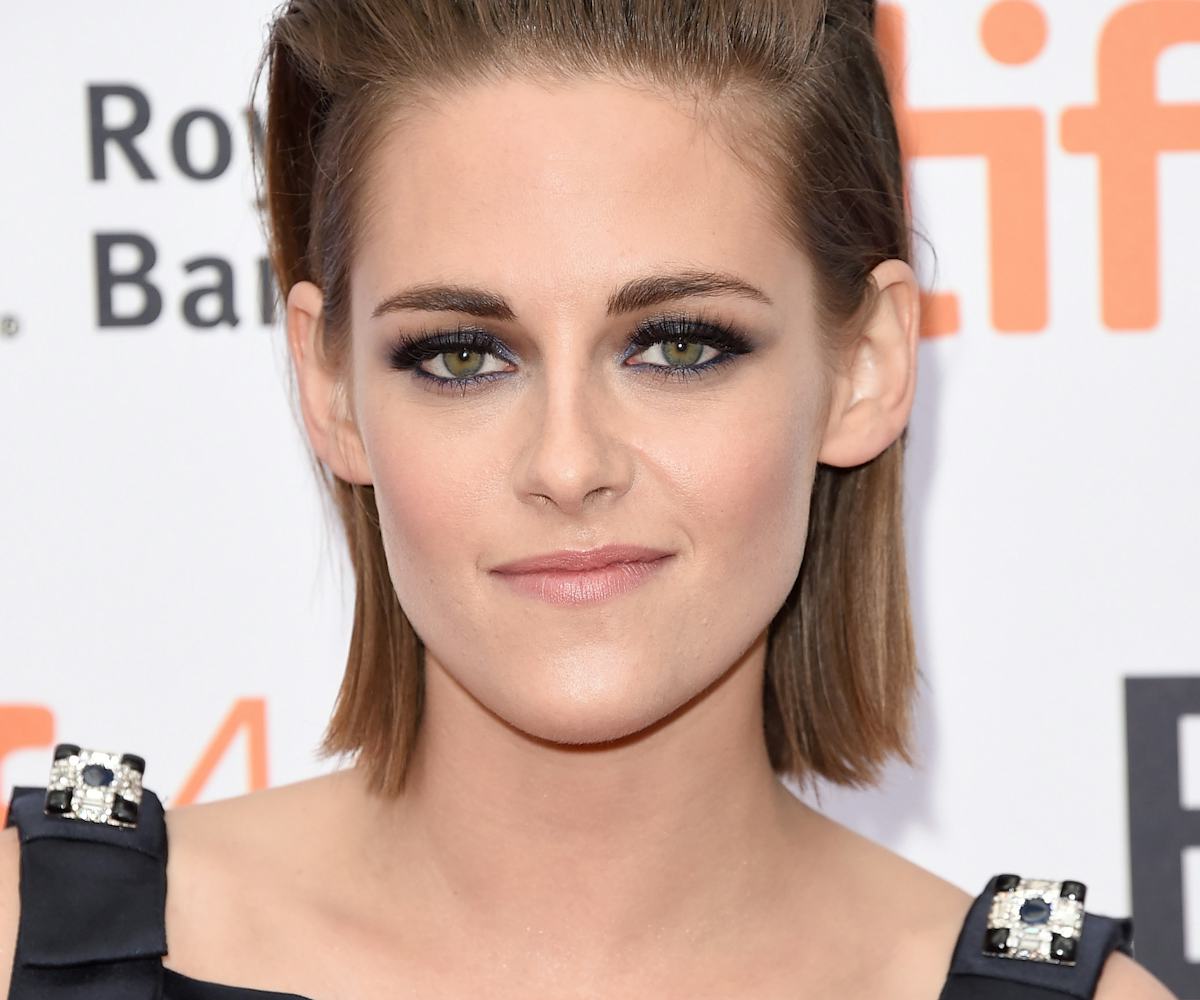 Photo via Jason Merritt / Getty Images
kristen stewart opens up about her "intimidating" reputation
We know that Kristen Stewart is one of the coolest, most chill celebs around, but through her career she's gotten an unfair reputation of being intimidating and unapproachable. The actress admits that she's not one to be overly cheery (read: fake) in an interview—but unapproachable? That's not her.
"When I hear that people are intimidated or they think that I'm reposed or unapproachable or something, I hate it," she says in a new interview with Vanity Fair. "I'm always like, 'Dude, come up and say anything to me. I would love to engage with you.'"
Promoting her upcoming sci-fi film Equals at the Toronto Film Festival, Stewart discussed the challenges of her latest role. Set in a futuristic society where humans are bred to be emotionless, the film tells the story of two people in that society (Stewart and Nicholas Hoult) who begin falling in love—but have to conceal their emotions, or else risk an uncertain demise. And holding in feelings proved difficult for the versatile actress. "The hardest part was to stifle them," she said. "I'm an oversharer, so to keep things in is something I'm familiar with, but it's just so ugly. I hate it. I hate the feeling."
But in this interview, KStew is certainly down to speak freely. Watch the full clip below.
(via ELLE)