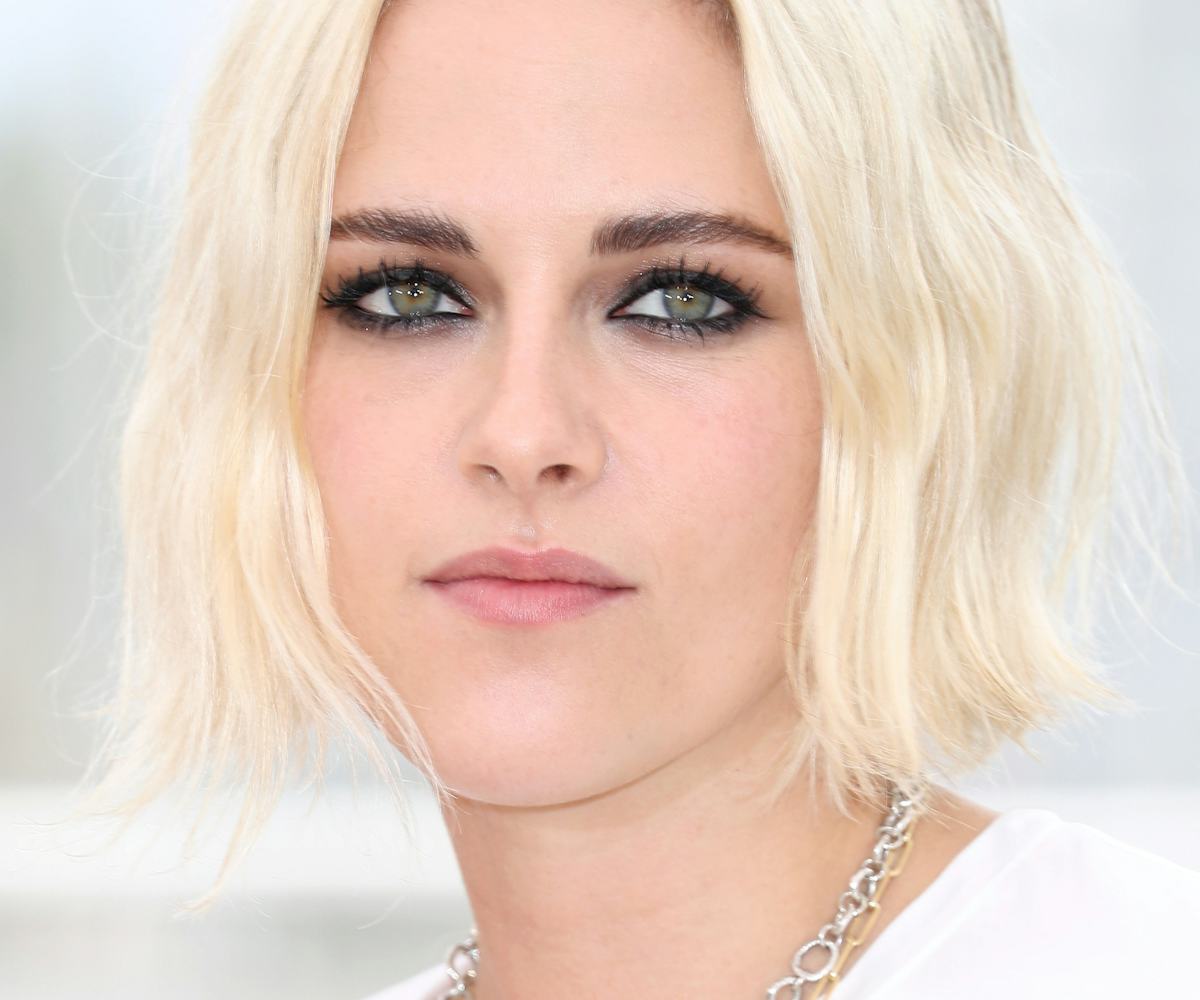 Photo by Andreas Rentz / Getty images
Kristen Stewart Needs To Understand What Working With Woody Allen Really Means
Kristen Stewart is the latest actress to come under fire for working with Woody Allen. The duo's film, Café Society, opened the Cannes Film Festival today, but much of the media attention has been focused on the sexual abuse allegations that have plagued Allen throughout the later stages of his career.
The scrutiny is the result of an interview Stewart gave to Variety, in which she explains why she, like so many of her peers, has decided to work with the legendary director despite the very serious allegations against him. 
What Stewart says in, so many words, is that her career as an actress is more important than what may or may not have happened to people that she doesn't know. Stewart recounts a conversation she had with co-star Jesse Eisenberg before filming on Café Society began. "I was like, 'What do you think? We don't know any of these people involved. I can personalize situations, which would be very wrong.' At the end of the day, Jesse and I talked about this," Stewart explained. "If we were persecuted for the amount of shit that's been said about us that's not true, our lives would be over. The experience of making the movie was so outside of that, it was fruitful for the two of us to go on with it."
Stewart equating the allegations against Allen to celebrity gossip didn't sit well with some, including Allen's own son Ronan Farrow, who wrote an op-ed for The Hollywood Reporter criticizing the actress for her complacency. 
"He'll have his stars at his side — Kristen Stewart, Blake Lively, Steve Carell, Jesse Eisenberg," Ronan wrote about the Cannes premiere. He also addressed Hollywood's tendency to give Allen a free pass. "They can trust that the press won't ask them the tough questions. It's not the time, it's not the place, it's just not done," said Farrow. "That kind of silence isn't just wrong. It's dangerous. It sends a message to victims that it's not worth the anguish of coming forward. It sends a message about who we are as a society, what we'll overlook, who we'll ignore, who matters and who doesn't." 
Farrow also shed some light on why Hollywood or the media has been so soft on Allen. "Confronting a subject with allegations from women or children, not backed by a simple, dispositive legal ruling is hard," he said. "It means having those tough newsroom conversations, making the case for burning bridges with powerful public figures. It means going up against angry fans and angry publicists."
What hit hardest, however, was when Farrow described what his sister Dylan—who accused Allen of abuse—feels like when celebrities decide that working with her father is okay.
"Actors, including some I admire greatly, continue to line up to star in his movies," he said. "'It's not personal,' one once told me. But it hurts my sister every time one of her heroes like Louis C.K., or a star her age, like Miley Cyrus, works with Woody Allen. Personal is exactly what it is—for my sister, and for women everywhere with allegations of sexual assault that have never been vindicated by a conviction."