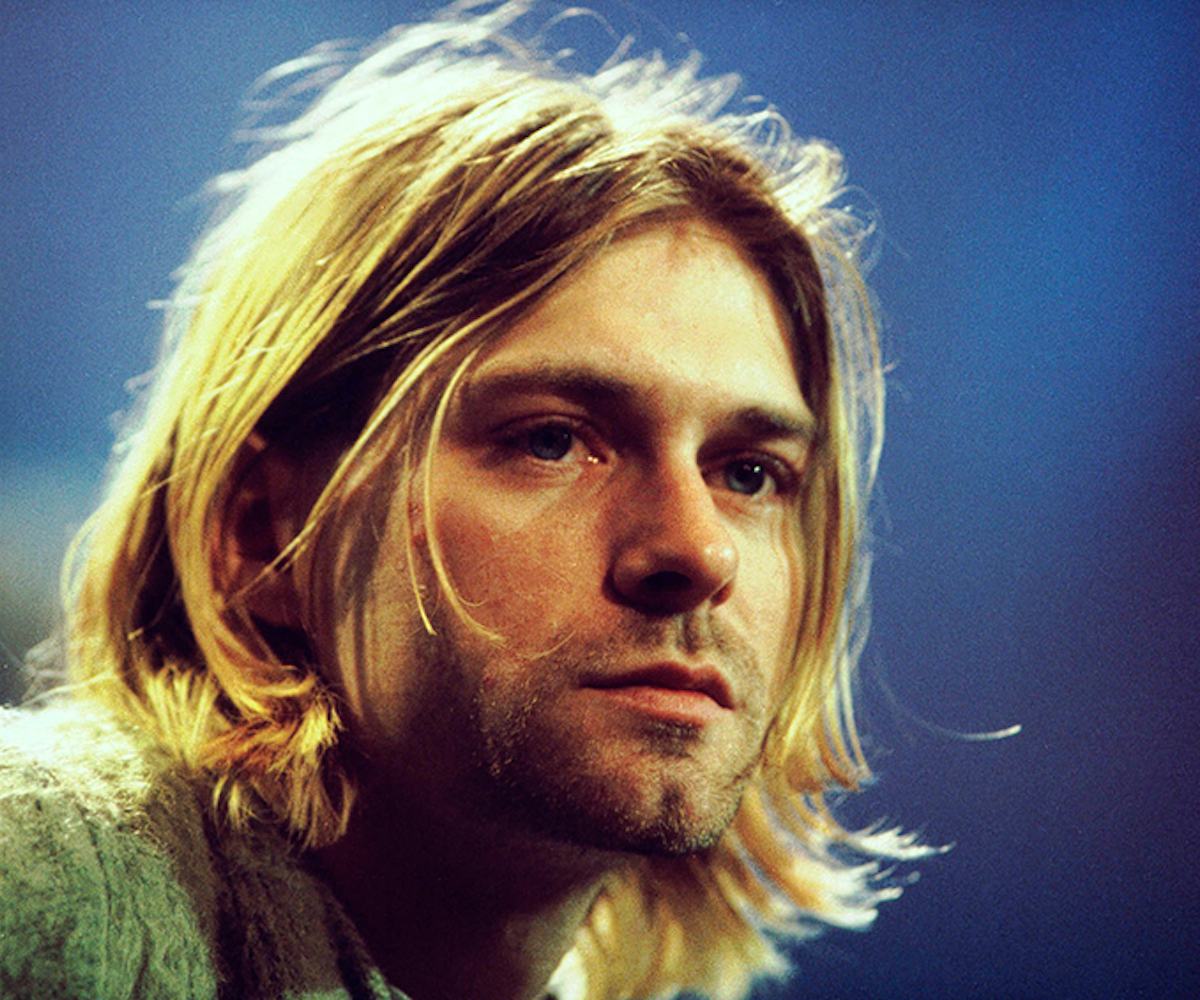 photo via getty images
kurt cobain's suicide note is now on a t-shirt
And the award for the most distressing thing on the internet — and that does include that poor dog left at that train station in Scotland — goes to... the guy who started printing Kurt Cobain's suicide note on baseball tees and selling them on eBay. Yes, you unfortunately read that right. Someone actually is trying to capitalize on another man's anguish and death.
But here's where it gets even more messed up: apparently there was already another person who decided to start selling tank tops printed with the same note. Luckily, a Reddit user discovered the Etsy shop it was being sold on and the shop was pulled off the e-commerce site yesterday. So here's a serious question: Is there some sort of sadistic get-rich-quick club that is telling people that it is any bit okay to do something like this, or did two individuals both come up with the same immoral idea on their own accords? 
It's not that the Nirvana frontman's note was publicized that is the problem—in fact, it has been printed in multiple Cobain-centric books and biographies and even read out loud by his wife Courtney Love—it's the fact that it was taken so wildly out of context and idolized in all the wrong ways. Cobain's unfortunate passing should be used to help others who, like him, feel repressed in some way, and inspire them to seek help. The pain of suicide is life-altering, and is certainly not a fashion statement.
If you or someone you know is contemplating suicide, please visit suicidepreventionlifeline.org or call the National Suicide Prevention Lifeline at 1-(800)-273-8255. 
Related Articles
Listen To Kurt Cobain's Long-Lost 1988 Mixtape
What You Need To Know About Kurt Cobain's Upcoming HBO Documentary