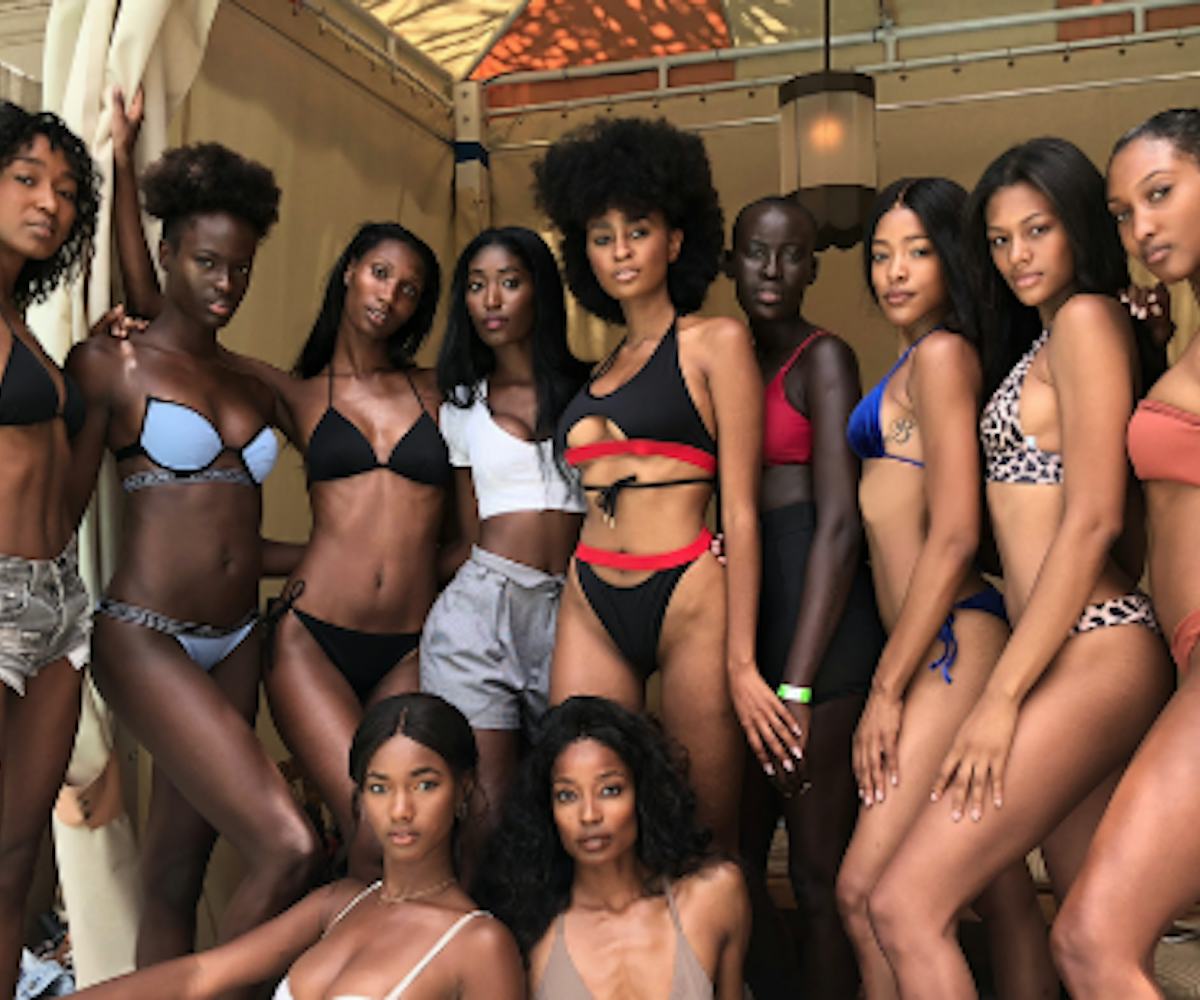 Photo via @joiajohn Instagram
Racial Discrimination Is Still Very Real In The Fashion Industry
Over 15 models claim they were kicked out of this brand's casting call
The fashion industry is making strides in an attempt to bring more diverse representation to the runway. This past Fashion Month reported the most models of color walking in shows, ever. More runways are also diversifying the sizes of their models, calling question to the unattainable body standards that models face.
Apparently, though, some brands are still stuck in the last century. Several black models have come forward saying that they were turned away from a Miami Swim Week casting because of their race. According to a new report from Refinery29, the brand responsible for this racial discrimination is KYA Swim.
Model Joia Talbott has been the most outspoken about her experience, which she detailed in a video posted to Facebook. According to her, she and 15 other black models waiting in line were told that the casting was closed; upon their exit, though, the casting resumed.
As if that gesture wasn't enough to show the racial bias of the brand, those in charge of casting made it even more explicit: "They told us they didn't want any more black models, and that afros were a no-no," Talbott stated. America's Next Top Model contestant Kacey Leggett was also present at the casting and featured in Talbott's video, saying that she is "still trying to process what happened."
This horror story goes to show that even when some steps are taken forward, some stay firmly rooted in the ground.