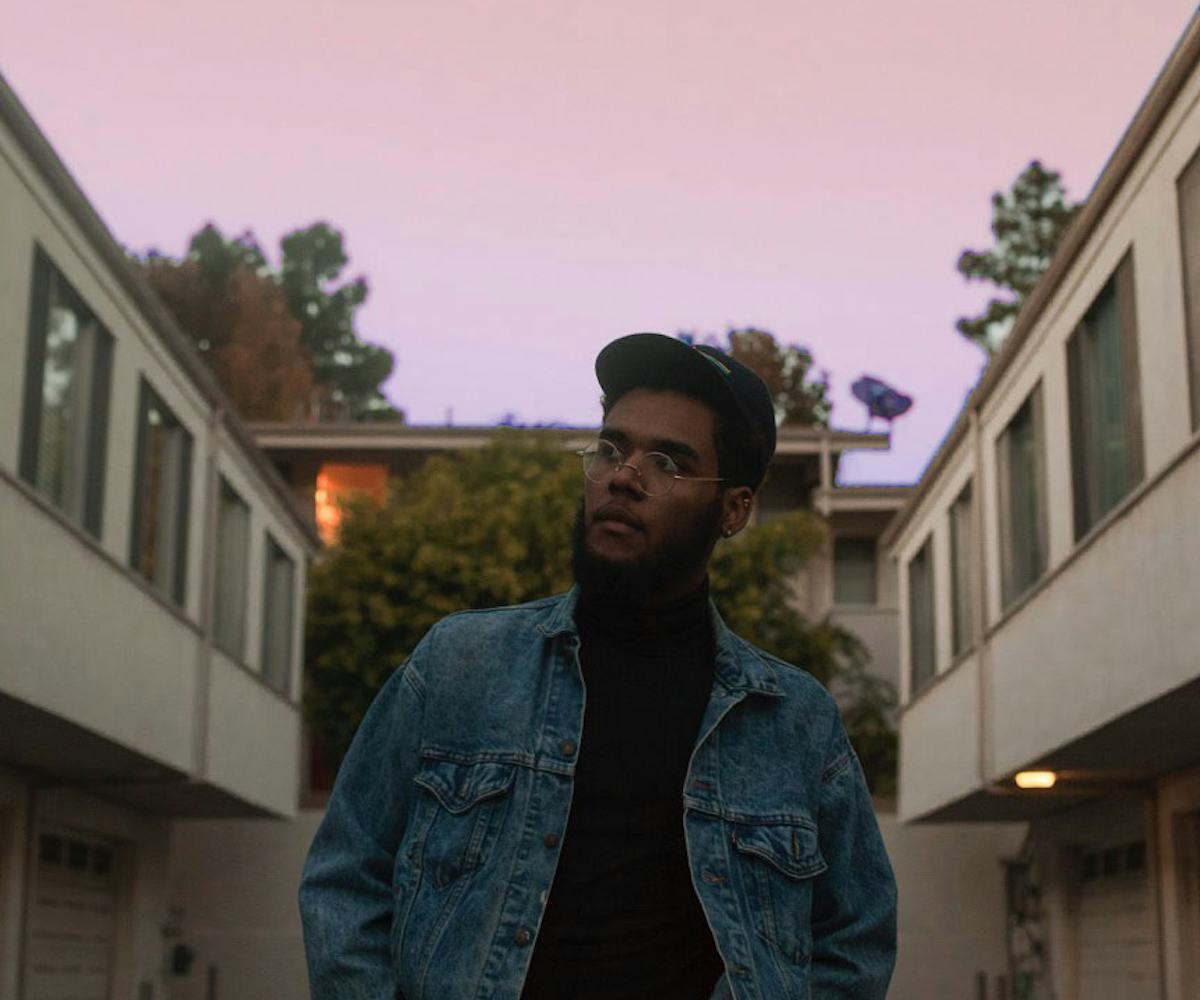 Photo by Saru
Kyle Dion Takes The Wheel In The Alternative R&B Lane
listen to "timed out" now
Kyle Dion is a 21-year-old artist that makes alternative R&B music staight from his bedroom in Los Angeles by way of Florida. If the name isn't ringing a bell, you'll recognize his smooth falsetto from Kehlani's "How We Do Us" on her Cloud 19 EP. (Casual reminder that Kehlani is Grammy-nominated now.) This year, Dion will be releasing his debut Painting Sounds EP. The project was produced by Dion's friends Boowie and engineer Ryan "InstinctzMusic" Summer. On the recording process, Dion said that "the vibes were organic, fun and we were so daring and not bounded by anything, just free minds having fun and creating music." 
Today, NYLON is premiering the track "Timed Out." On the concept for the song, Dion told us that "I talk on the theory of relativity, how time is relative and from that perspective how funny it is that everyone is scared of running out of it." The music was sent to him from Oris Beats, a producer based in France.
"When I heard it I was in my room and immediately started writing what became 'Timed Out,'" Dion added. "The inspiration came from me trying to create and get content out there for my fans, fast. I wanted to give them this project ASAP and with that felt a little pressured of time, and then I realized... What is time really?" he added.