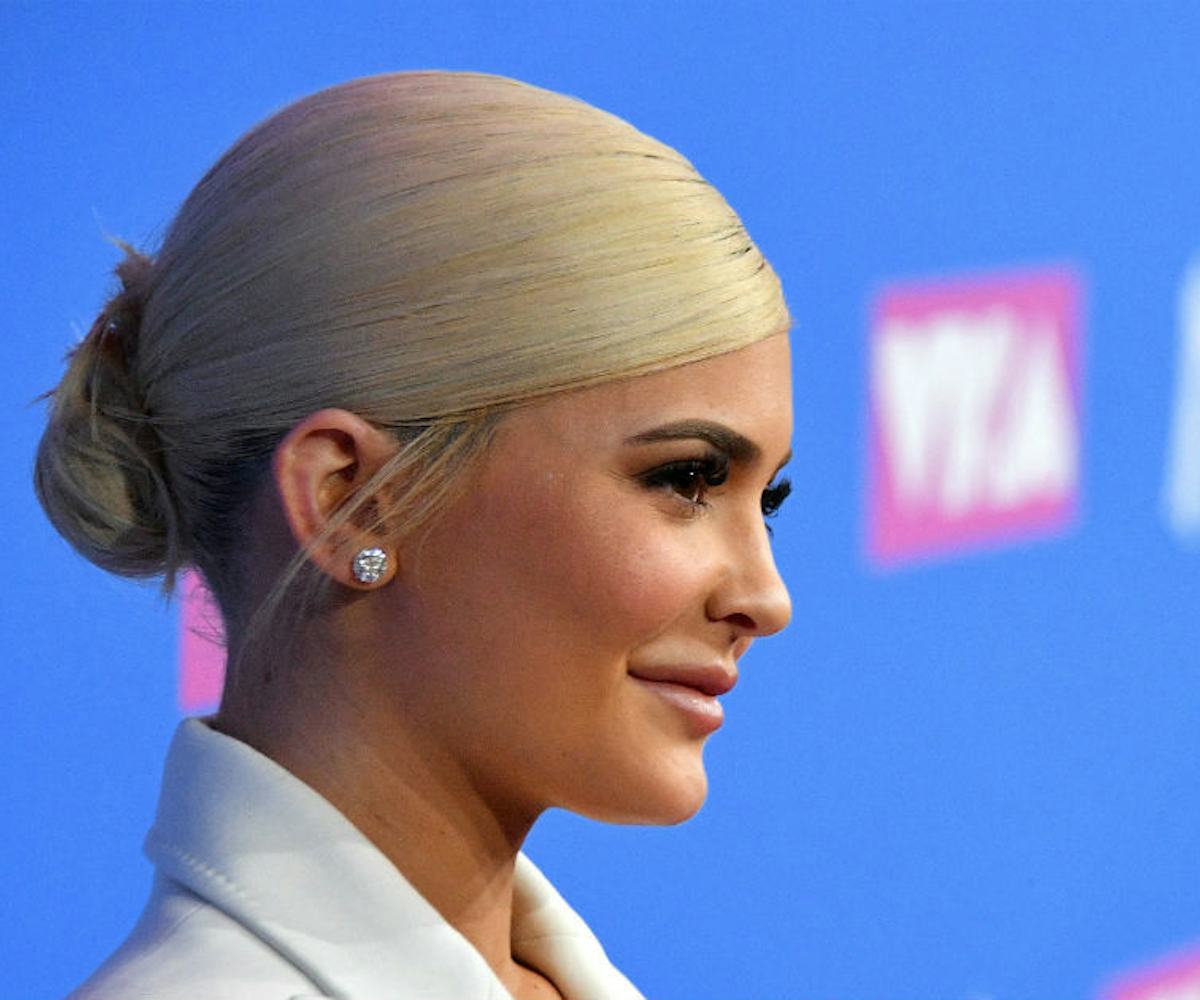 Photo by Dia Dipasupil/Getty Images for MTV.
Kylie Jenner Is Apparently Back To Getting Lip Fillers
That didn't take too long
Back in June, Kylie Jenner announced that she got rid of her lip fillers. Now it seems she's done with the au naturel beauty life.
On Tuesday, she uploaded a selfie to her Instagram story, that shows her with a significantly plumper pout, thanking Pawnta Cosmetic Dermatology of Beverly Hills for her "lip touch up!" E! News reached out to the dermatology center, which told them: "The current trend of 'less is more' has always been my philosophy. My goal for Kylie was to create a natural lip shape aesthetically pleasing with a little extra pout. It's all about the placement of the injectable filler and not the amount of filler. I prefer lips that are the perfect complement to one's natural facial features."
Jenner first talked about getting lip fillers in 2015 during an episode of Keeping Up With the Kardashians, noting that she kept it a secret for so long because she wanted to avoid judgment. "It's just an insecurity of mine, and it's what I wanted to do," she said on the show. "I want to admit to the lips, but people are so quick to judge me on everything, so I might have tiptoed around the truth. But I didn't lie." In 2017, she opened up more, saying during an episode of Life of Kylie that she first started over-lining her lips, before turning to fillers, after a boy criticized the size of them. 
Back in August, the 21-year-old said that she was working on a vlog about her "whole lip filler journey." There's still no word on when we might be getting it.