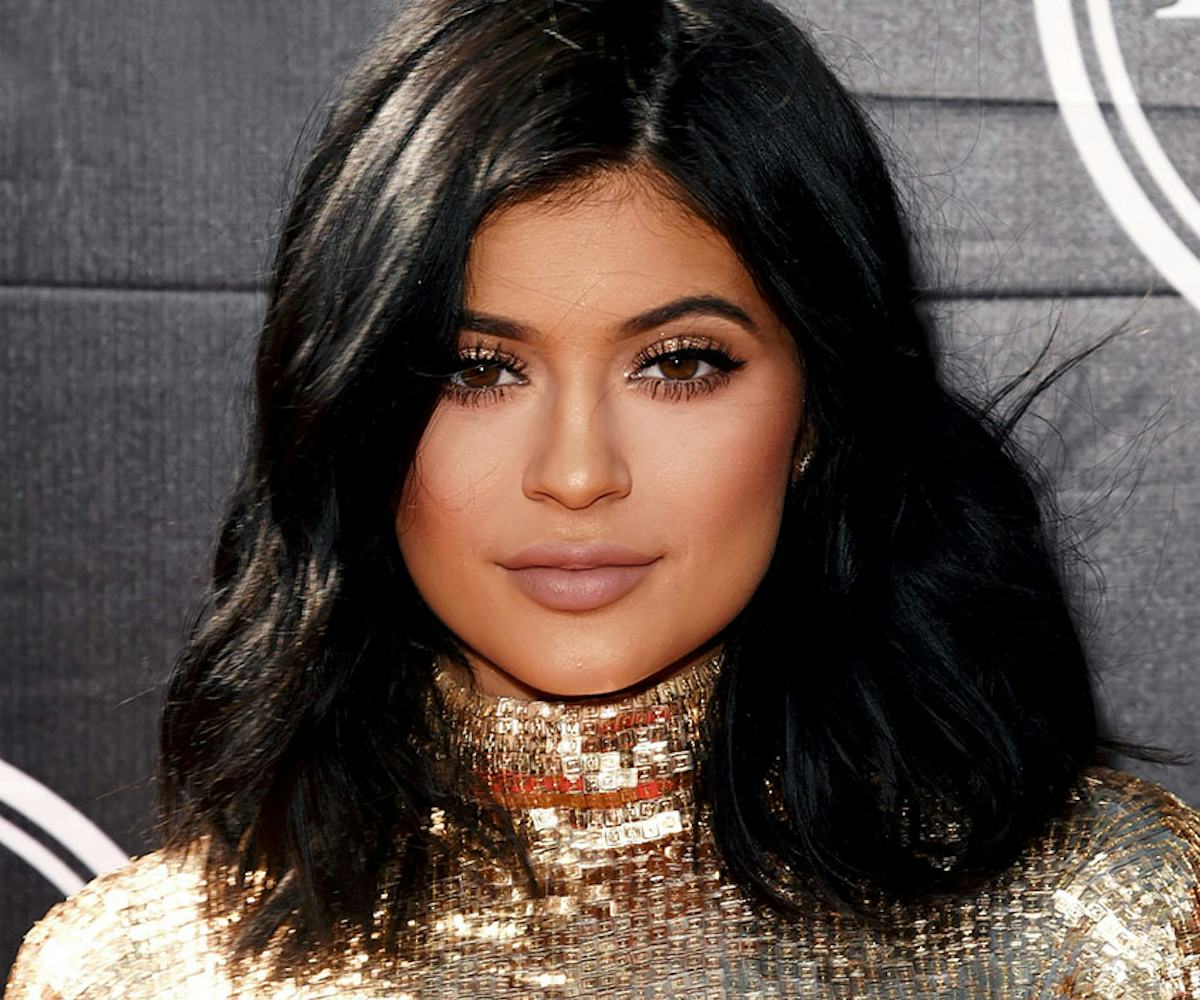 Photo by Jason Merritt / Getty Images
kylie jenner bleached her eyebrows
and documented the process, duh.
In a world where the Kardashians and Jenners seem required to make headlines, and things like celebrity hairstyles are among the top Google image searches, we bring you this gem of news: Kylie Jenner has bleached her eyebrows. Go ahead: Gasp, sigh, go on an enraged rant, or, you know, engage in the occasional bout of apathy. It's not like this bit of news personally affects you in any way, but it probably will somehow impact your mood—that's just the Kardashian/Jenner effect.
Yesterday, on a photo shoot, the 18-year-old had her trusty makeup artist, Joyce Bonelli, revamp her brows to match her new blonde hair. Because if the internet has taught us one thing, it's that Kylie's main thrill in life is a makeover. It gives her a sense of control in a world full of chaos. And when you grow up on a reality TV show and have what seems like the entire world constantly rattling off negative comments about you, taking command of your image is something you have to do.
It's also a completely normal and healthy thing for a teenager to experiment with their look. But alas, it really seems like the general public is unwilling to humanize her—we'll give it a shot anyway: Kylie, you keep doing you. And please don't ever stop Snapchatting. That would just be cruel.