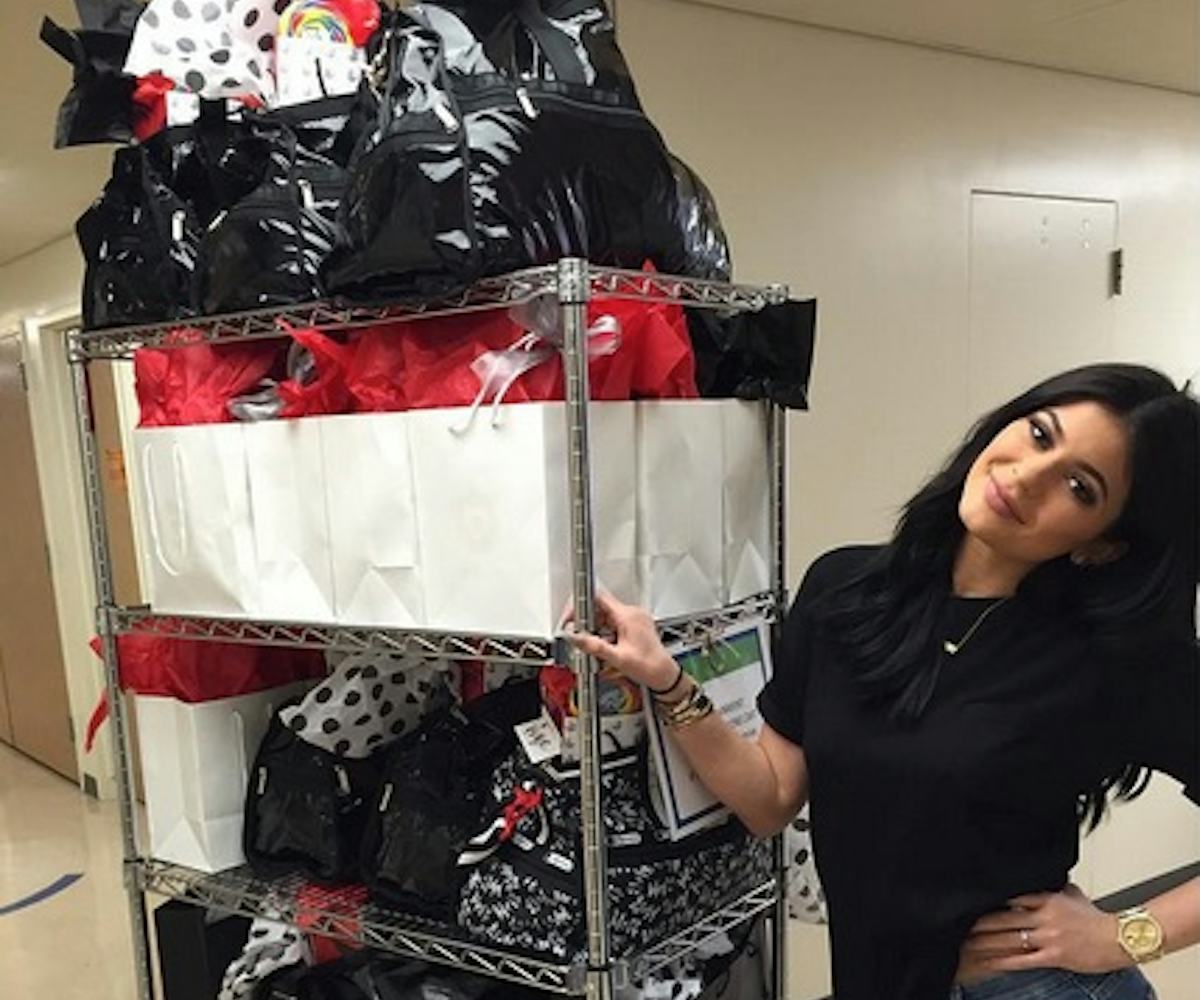 photo via @kyliejenner instagram
kylie jenner donates to a children's hospital in honor of her birthday
Kylie Jenner, who has plans to celebrate her 18th birthday next weekend with a huge bash at a club in Canada (where she is getting paid to take advantage of the legal drinking age), took a break from prepping for the big day to visit kids undergoing renal dialysis for kidney failure at Children's Hospital Los Angeles.
Jenner surprised her young fans and helped them make friendship bracelets. She also presented each patient with a disposable camera. (There's no doubt a couple selfies were snapped.)
She also brought a huge cart stocked with care packages for the kids that were made up with a few of her favorite things including: Beats headphones, Barefoot Dreams blankets, Sugar Factory kidney-friendly candies, and Arthur George socks designed by her older brother Rob Kardashian.   
Jenner's gesture is super sweet and it's refreshing to see that her heart is just as large as her party plans.
(via Us Magazine)