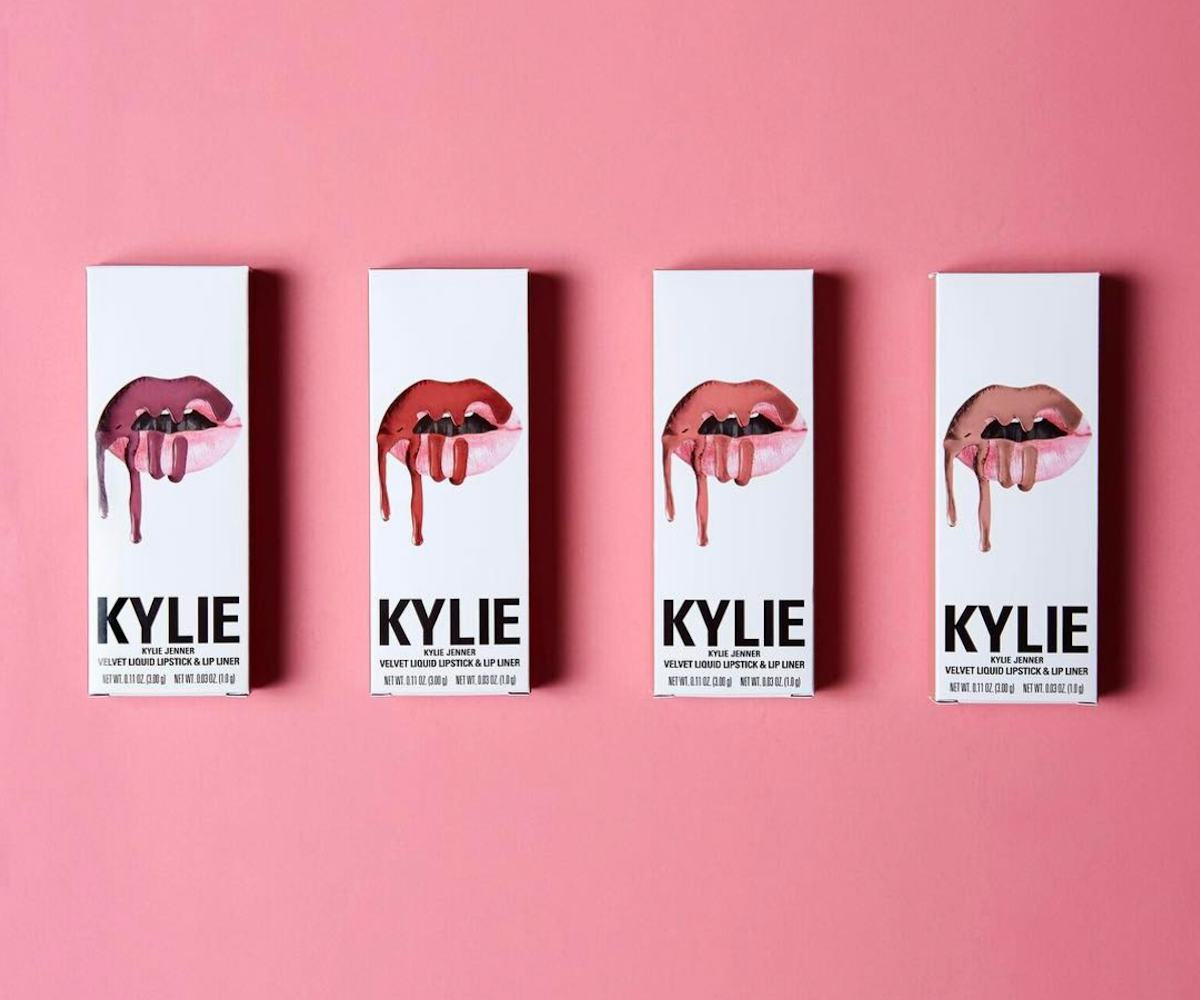 Image via @kyliecosmetics/Instagram
We're Anxiously Awaiting Kylie Jenner's New Velvet Lip Kits
Bank account to me: "Don't do it"
She's done it again. Just when you think Kylie Jenner has turned every color in the rainbow into a Lip Kit, she goes and thinks up Velvet Lip Kits, a hybrid of her glosses and original matte kits. A perfect mix, these neutral tones are a whole new formula. Kylie Cosmetics described them on Instagram as "creamy, smooth, non-drying, pigmented liquid lipstick," and we pretty much want all of them.
"I did these for my girls who don't really love a matte lip," she said on Snapchat when announcing the new line of "demi-matte" lipsticks. Kylie then painted a few swatches on her arm, revealing a texture that looks smooth to the touch. Hopefully more of her classic colors will be released in this new formula. 
The Velvet Lip Kits will drop March 16 at 3pm PST, which means they'll probably sell out at 3:01pm PST, so be ready. 
Check out the new rose-toned shades below, including Rosie, Harmony, Charm, and Dazzle.