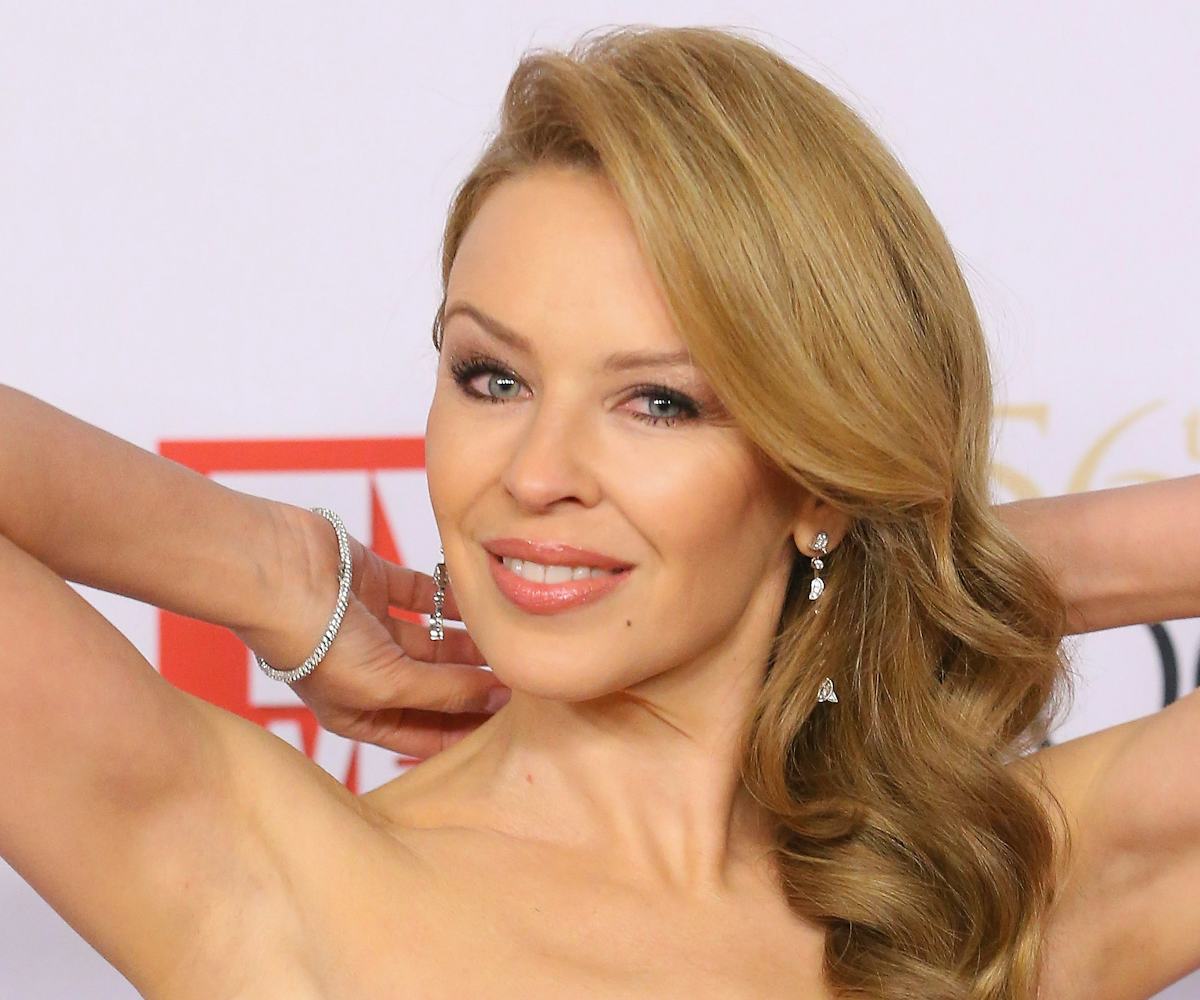 Photo by Scott Barbour/Getty Images
Kylie Minogue Is Playing Berghain, And Techno Bros Are Pissed
The sound should be great though
Pop icon Kylie Minogue is officially coming to Berlin's most infamous nightclub on March 20—and the news has some techno purists upset.
As part of her Golden tour, the "Slow" singer will be performing five "intimate" shows across Europe. Her Berlin stop? None other than Berghain's Panorama Bar, the hedonistic techno club known for its ultra-strict door policy (Hi, Sven!) and dubbed by many as the "best in the world." It's a spot typically associated with underground acts and an elite roster of resident DJs, so, naturally, the techno bros are flooding the announcement with a mix of skepticism, head-shaking, and, well, plain-old sexism.
Some even had snarky comments about how going to Minogue's show would be the "only way" they'd get in—which implies that her show is "lesser than" and would be much easier to go to than a regular Berghain weekend.
That said, this isn't the first time a major pop act has graced the hallowed halls of Berghain—in 2013, Lady Gaga had an entire record release party there, which was, too, met with a lot of the same sort of derision. However, this is all just an extension of techno's (and, to be honest, most of electronic music's) well-documented diversity problem, snobbery, and elitism. Luckily, Minogue's booking does have its defenders—and they have some pretty killer comebacks. Check out a few of them, below, and, if you're in Berlin, queue for your ticket here.