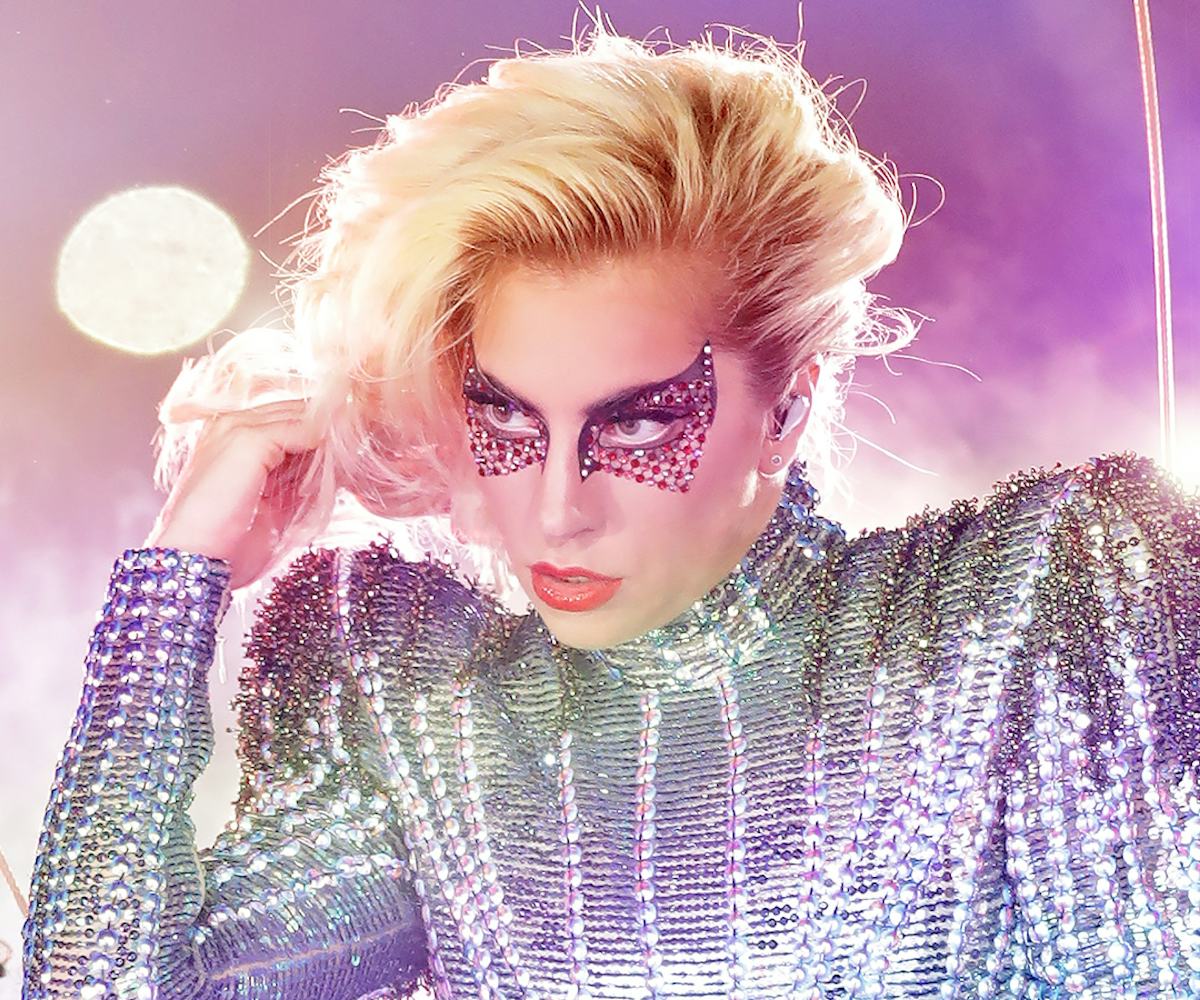 Photo by Ronald Martinez / Getty Images
2017 Is Going To Be Lady Gaga's Year
Lady Gaga is present. The 31-year-old (as of today!) star is keenly aware of her power; in her near-decade long career as a bona fide pop star, Lady Gaga has never appeared more authentic and fulfilled than she does right now. Joanne, her fifth proper studio album, saw a shift in sound for the singer-songwriter and a "toned-down" image compared to the zaniness that defined The Fame, Fame Monster, Born This Way, and Artpop eras. The pop bangers Little Monsters and her naysayers wanted were not to be found on the album, but Gaga's essence was still there. Now, with a tremendous Super Bowl Half Time Show performance under her belt, the rest of the year is poised to be her's for the taking. This is the year Lady Gaga solidifies her space prominently in pop culture's mythology.
It might be too early to tell, but the way the end of last year and the beginning of this one have played out suggest Gaga's slated to be the recipient of the Michael Jackson Video Vanguard Award at the 2017 MTV Video Music Awards. Last year, Rihanna took it home; Kanye West in 2015; Beyoncé in 2014; and Gaga presented Britney Spears her Vanguard in 2013 dressed in drag. It's the award MTV says highlights "exemplary musicians who have made an incredible and long-lasting impact on pop culture." In the 30-plus years MTV has been around, 22 of them featured Vanguard winners, with 2011 to today being its longest consistent run since the '90s. Why, then, do all signs point to Gaga's eminent recognition? The extended promo tour for it.
A trend begins to emerge when you consider Beyoncé's 2014 win: She kicked off 2013 with quiet rumors of a new album, a historic Super Bowl Half Time show, various fashion campaigns, and then, of course, the surprise whopper that was BEYONCÉ, the visual album that shook December 13, 2013, of which she toured the rest of 2014 with. That same year saw Kanye West riding high off Yeezus and its respective, acclaimed tour. West also began to go hard in the "I'm an artist, bro" paint throughout 2014 and 2015, where everything from his videos to his set designs to his design collective DONDA, and fashion world ambitions began to create not just a look, but a cult-worthy and easily identifiable brand. There was no question West would be the Vanguard winner; his impact on pop culture was felt across industries. Rihanna, too, was poised to take home the award last year after finally (finally!) dropping her incredibly hyped and anticipated eighth studio album, Anti, at the top of 2016—an album that, like Joanne, wasn't necessarily the album fans wanted, but one Rihanna needed as a pop culture figure looking to fix their status as an icon, a legend, and, truly, an artist.
Now it's Gaga's turn. Joanne was released to positive reviews and her Super Bowl performance was a testament to her ability to command the stage, and, perhaps, a preview of what we could expect at this year's VMA ceremony. (Hey, "Million Reasons" actually fit well with her timeless pop anthems!) It even skyrocketed her album sales by 1,000 percent. The question of whether the Joanne era could live up to the wackiness of her previous eras—excluding Cheek to Cheek—was then squashed with the release of her "John Wayne" music video, her third project with modern-day master Jonas Åkerlund. It featured Gaga firing bullets machine gun-style from 10-inch pleaser heels. The bitch, you could say, was back. She then lived her fantasy performing with Metallica at the Grammys and fulfilled another fantasy guest starring on RuPaul's Drag Race. She's headlining Coachella next. That's a lot of Gaga in not a lot of months, and it has no sign of stopping; for the promo continues this summer when Gaga embarks on the Joanne World Tour. The tour hits New York City the day after the VMAs are rumored to take place (in NYC, no less), that being August 27. 
Coincidence? Maybe so, but at the rate Gaga's going, it's not out of the question. She is, after all, one of the best-selling artists in the world; one who single-handedly shifted our pop culture to embrace dance music and ushered in a new era of celebrity with her made-for-internet-headline daily fashion choices and very public embrace of her fan base. If that's not what an "exemplary [musician] who [has] made an incredible and long-lasting impact on pop culture" looks like, then who is? This is Gaga's year. Quote me on it.