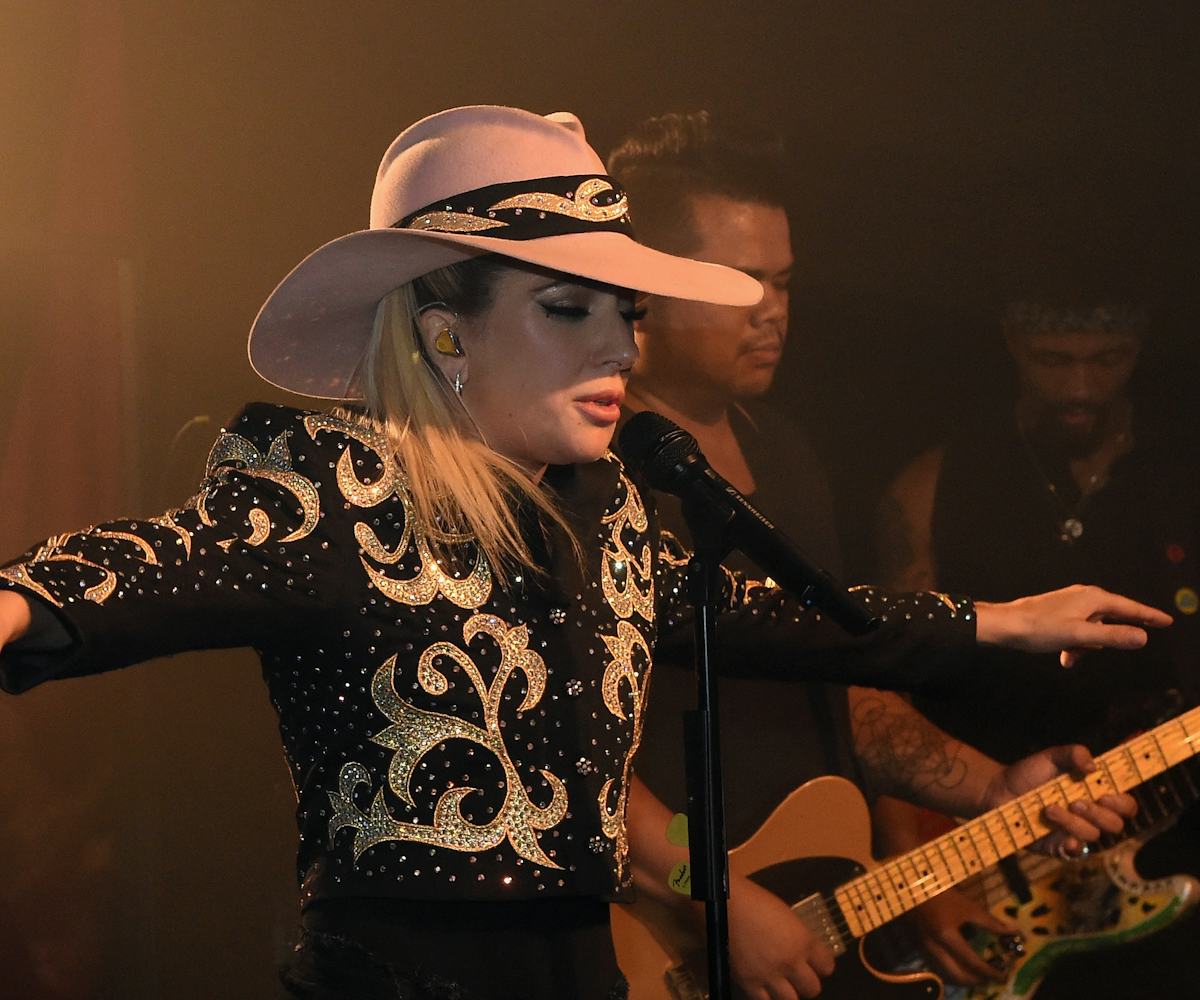 Photo by Rick Diamond / Getty images
Lady Gaga's "Angel Down" Is A Response To Trayvon Martin's Death
"How could I possibly make an album about twerking my ass in the club?"
On the eve of the release of Lady Gaga's hugely anticipated fifth studio album, Joanne, the singer visited Beats 1's Zane Lowe to discuss how her writing approach changed this time around. Gaga explained that she wanted songs on this album to carry more weight than some of her previous work. One song, in particular, the ballad "Angel Down," a direct response to the 2012 shooting of Trayvon Martin, is especially close to her heart.
"I was overwhelmed by the fact that people just stood around and didn't do anything about it, and that the justice system continues to, over and over again, not seek justice for these families," she said, before adding:
[I have] my ear to the ground of my fans, young African American women and boys who are terrified… they tell me they drive in their cars, and when they hear a siren, there's a paranoia that runs through their body, that they freeze up, that they can't think. This is a tremendous anxiety. This is something I care about. This is something that has to stop, something we all need to heal from.
Gaga went on to explain that, as a white woman, "it feels impossible" to comment on the plight of black people in America, but that she couldn't remain silent either. "How could I possibly make an album about twerking my ass in the club? In my mind, I can't reckon it. It feels empty. It feels irrelevant," she added. "When I go into the studio and I write, at this moment in my career, I can't possibly think of, 'Oh, what would be just fun… we all [can't escape the truth], no matter how much we want to just have fun. The more we mask the shame of this anxiety, the harder it's going to be to heal."
Look out for "Angel Down" when Joanne hits all streaming services at midnight tonight.